The 375 caliber rifle has long been known as one of the best big bore calibers to use when hunting in Africa and on certain big game such as brown bears. It has the knock down power needed for the tough animals of Africa and for other dangerous game. But, the complaint on the caliber has always been that it kicks like a mule and is only good up close and not very accurate downrange. Insert the Gunwerks team. I've been a Gunwerks believer ever since my first trigger pull on one of their rifles. They are known for designing the most accurate long-range rifles on the market. I was extremely happy to get the call, last year, from Aaron that the Gunwerks team was going to design a 375 caliber and they wanted me to field test it and provide feedback. I couldn't get the word "yes" out of my mouth quickly enough.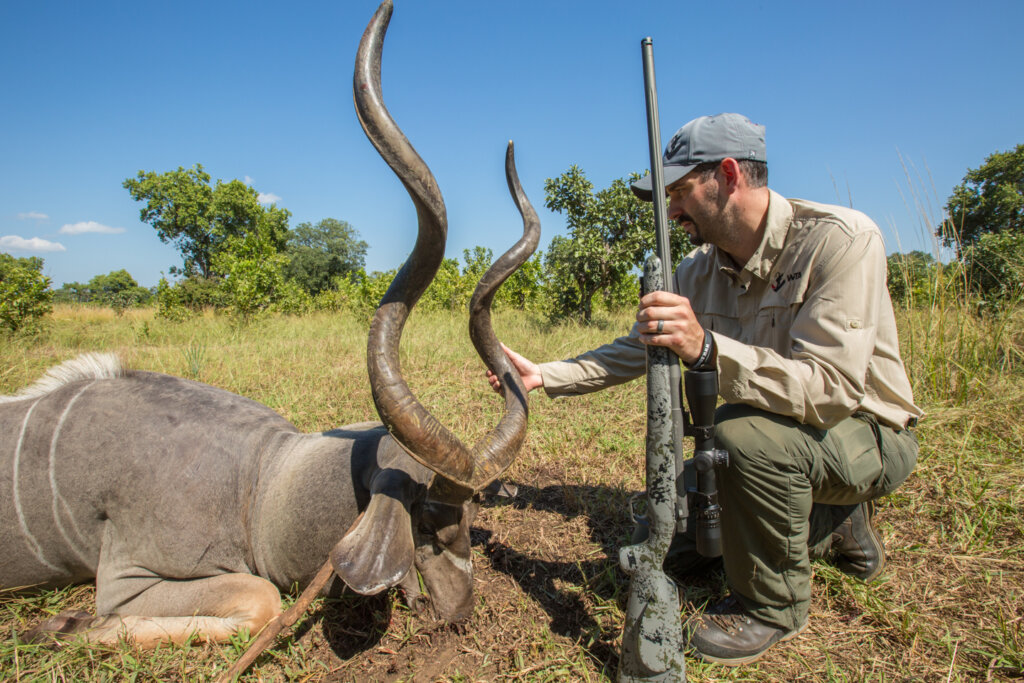 The Gunwerks team went to work to address the two major shortcomings that the 375 caliber had long been known for: recoil and down range accuracy. After the development of the new rifle, the Gunwerks design team said that I would be extremely happy with their finished product. Upon receiving my new Gunwerks 375 Ruger here in Michigan, I took it to our range to shoot and test the new design before my upcoming trip to Zambia. I am a big believer in muzzle breaks. I grew up shooting rifles without muzzle breaks, and early on developed a bit of a flinch from the pounding of my 300 ultra mags. After shooting a rifle with a muzzle break for the first time, I sold all of my hunting rifles without breaks and have only shot rifles with muzzle breaks since. There is no reason not to have a good muzzle break. Being able to hop behind the trigger with no worries of a big kick, not only increases confidence, but as a result increases accuracy. My new Gunwerks 375 Ruger does have a well-designed muzzle break and I love it. My children will never know what it's like to shoot a rifle without a muzzle break.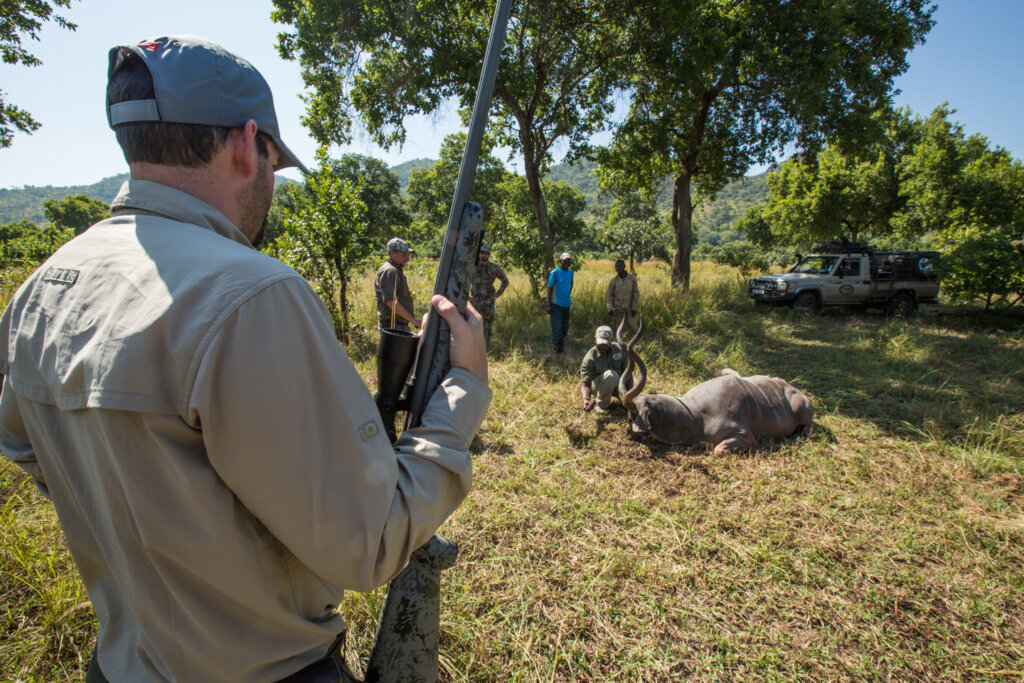 After the first shot, I was pleasantly surprised in the reduction in recoil from the other 375 calibers I had previously shot. My first shots were at 100 yards and after putting all three in a quarter size circle, I moved to 200 yards. Then I went to 300, and 400, and all the way out to 500. Unfortunately, with our Michigan hills, that is where our range in Michigan stops but by the end of my practice shooting, I came a conclusion. I had a tack driver of a rifle in my hands!!! With their typical flair, the Gunwerks team had addressed both the major issues of the 375 caliber and I now have, in my opinion, the best in class 375 caliber on the market. I couldn't wait to call Aaron and let him know how excited I was after the range shooting, but I also wanted to ask how in the heck they make such dramatic changes to improve the 375 caliber.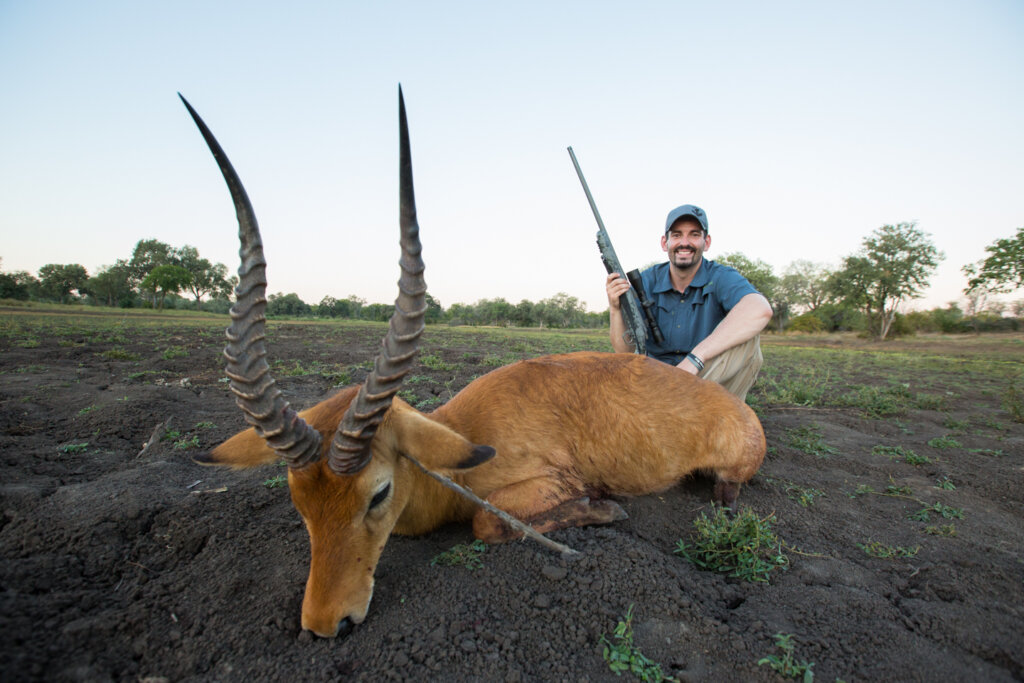 Remember, I'm a hunter, but I am not a gun expert. What I love about Gunwerks is that their rifles and muzzleloader make me a better hunter in the field. When talking with Aaron, he explained how they design a special stock for each caliber rifle and this enables them to optimize accuracy and optimize recoil management. Aaron explained that "a quality gun starts with quality components, and Gunwerks uses only the best". They design each of their rifles to perform in unison with their components. Rifles can have components that are virtually the same but they will not shoot exactly the same, so therefore each ballistic profile for each individual rifle is critical. Because of this, Gunwerks creates a ballistic profile and an accurate yardage turret specific to each rifle. I couldn't wait to get into the field and use my new 375 Ruger during some real-life hunting scenarios.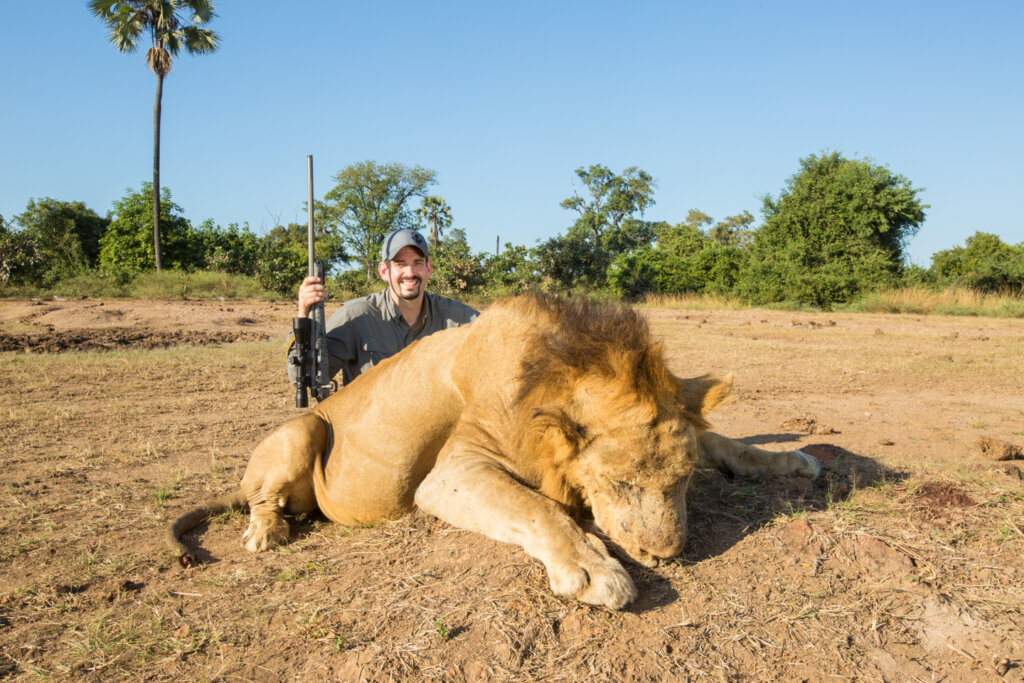 My first destination was Zambia where I would be hunting both Cape Buffalo and a lion, along with various plains game. On previous trips to Africa, I would travel with two rifles. I had a larger caliber for dangerous game and larger animals and a smaller caliber for plains game and longer shots. This was not only a pain traveling with two rifles, but it always seemed like I had the wrong rifle in my hands. I would be going after plains game and all of a sudden stumble into a Dugga Boy but, I was carrying the wrong rifle. With my new Gunwerks 375, I was a single rifle man. In my shell holder that I wear on my hip, I had solids and softs. When going after smaller plains game at long distances, I would switch out and shoot a solid so the soft wouldn't blow the animal up. This plan worked out great and will be the only way that I hunt in Africa in the future. Traveling with firearms is getting more difficult no matter where your destination is, so cutting down from two rifles to one doesn't only cut down the hassle but it cuts the weight of what you are traveling with.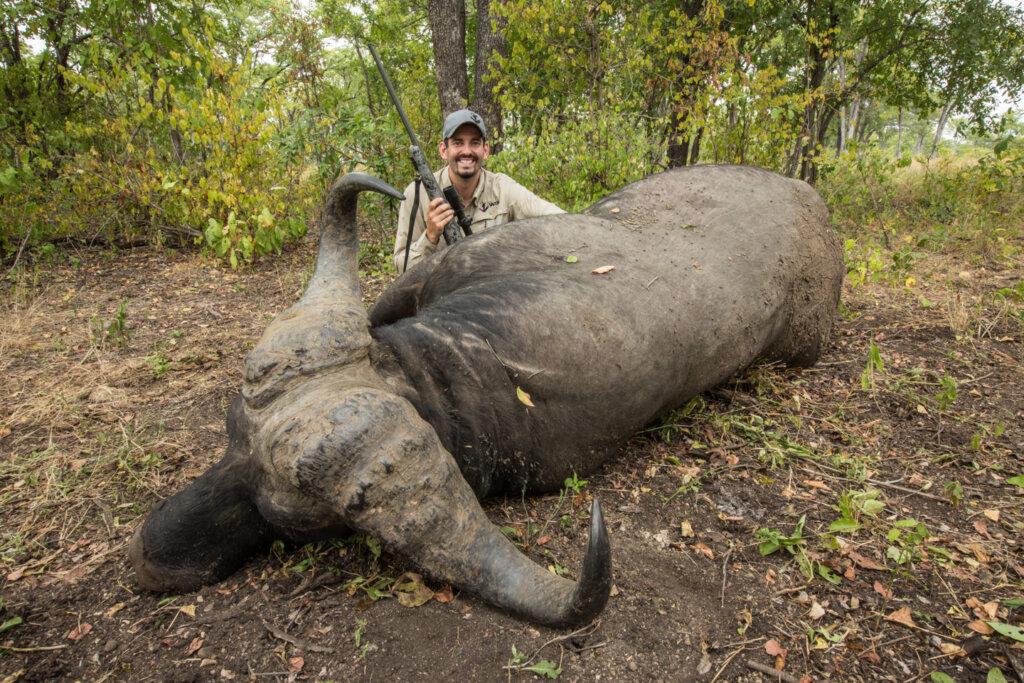 My new 375 Ruger worked perfectly in Zambia, from Cape Buffalo to Impala. I shot from 25 yards to just under 400 yards and my rifle performed without a hitch. As a hunter, having the confidence when hunting Africa to know that your rifle can make the shot, no matter how close or how far the shot is, is a big relief and one less thing to concern yourself with in the field. I also made a 2nd trip to Africa, this time to Zimbabwe. My Gunwerks 375 did the trick on a nice Cape Buffalo, but I was also able to take a great Klipspringer, with is one to the smaller plains game animals. Switching from soft to solid worked perfectly.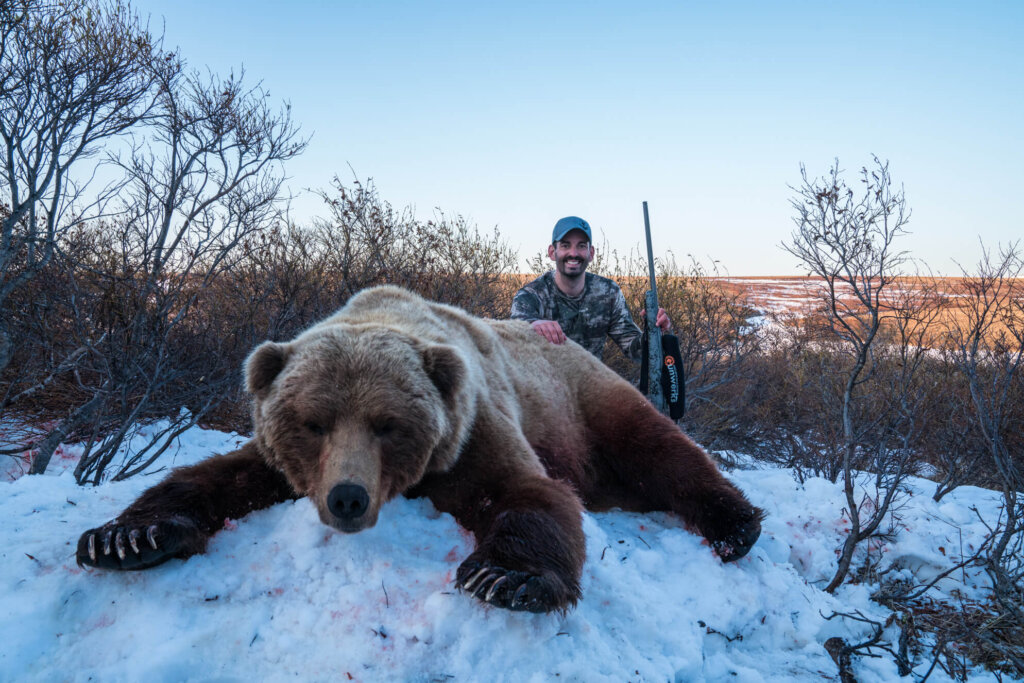 This past May, I was able to again bring my 375 Ruger to the field, and this time I was on a backpack Grizzly bear hunt in Alaska. When hunting Alaska, there is only one thing that I can guarantee; at some point, if not for most of your trip, you will get wet and you will put your gun through some of the harshest weather found anywhere. I wanted to test my 375 Ruger so I didn't use any oil in the field after the drenching rains as I wanted to see if there were any rust spots that would appear. It rained every single day of the hunt and not a single rust spot showed up. However, the real test in that environment came down to the shot. I was able to take an absolute giant grizzly with a perfect shot of just under 300 yards. Having the confidence of knowing what my Gunwerks 375 Ruger will do in very harsh conditions, allowed me to take my shot in less than an ideal set up.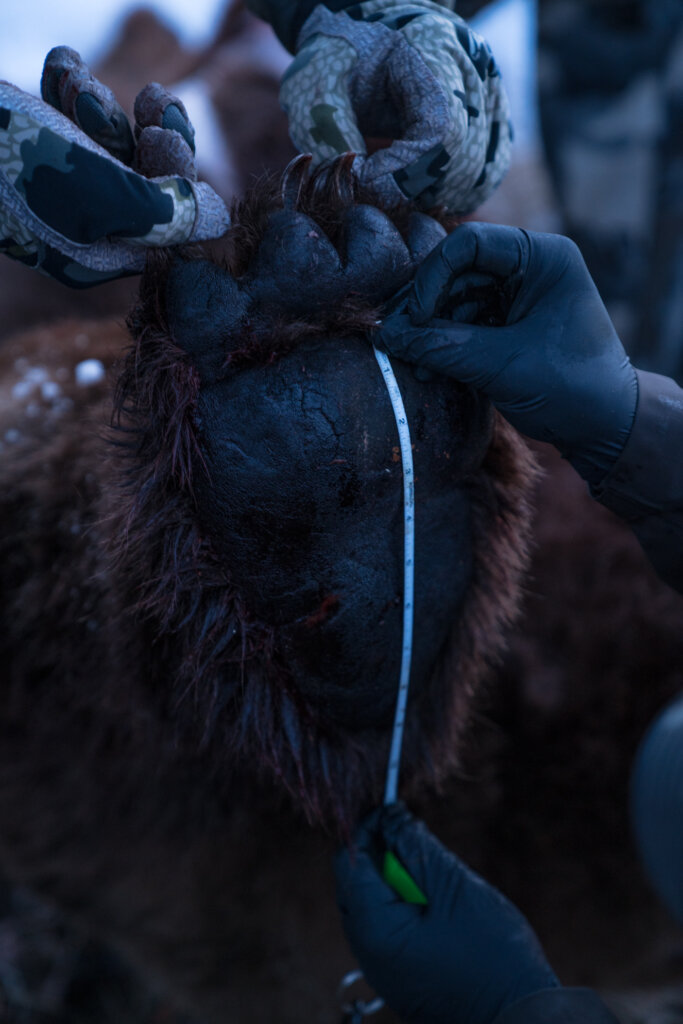 From my first Gunwerks rifle to my last one, have been impressed with the entire Gunwerks team. They know how to make reliable, tack driving rifles. If you are looking for a 375 caliber that is a true game changer, or any other caliber that is the most accurate rifle made, give the guys a call. They will take care of you.