MONTANA - Point Only Deadline - 9/30/22
WYOMING - Point Only Deadline - 10/31/22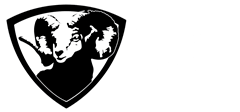 Helping you Draw the Tag of a Lifetime


Select your species, method
of take and type of hunt.


2. Free expert consultation
Develop application strategy for
drawing high quality tags.


We'll handle all the paperwork and
even float your tag fees.
Draw the tag. Find the right guide.
We partner with the best outfitters to help you have the adventure of a lifetime.
Draw the Tag of a Lifetime
WTA TAGS is a full-service licensing program available to today's sportsmen.
Bottom line – we help sportsmen draw the very best, limited-entry, big-game tags in the country. We offer professional consultation on where to apply and then properly fill out and submit your applications to the state. We also float the necessary tag fees on your behalf. We have the easiest, most reliable and most complete service available to assist you in drawing the tag of a lifetime.
Here are a few tips to help you draw high quality tags:
Example Strategies
Strategically submit as many applications in as many states as possible.
Don't procrastinate. Be persistent. The sooner you start applying, the sooner you'll be hunting in a quality area.
Always use the preference/bonus point programs available. In many states the longer you apply the better your odds become.
Apply with the most primitive weapon you feel comfortable using. Muzzleloader tags and archery tags are typically easier to draw than rifle tags.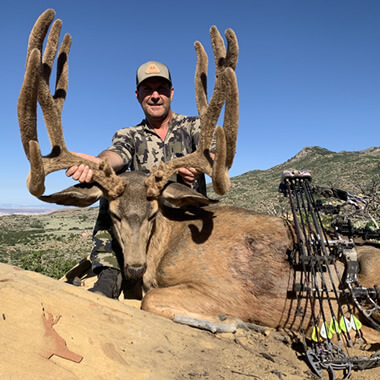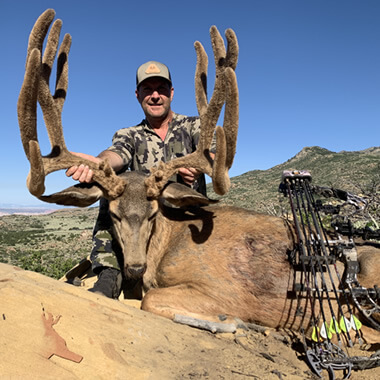 Successful WTA TAGS client - Utah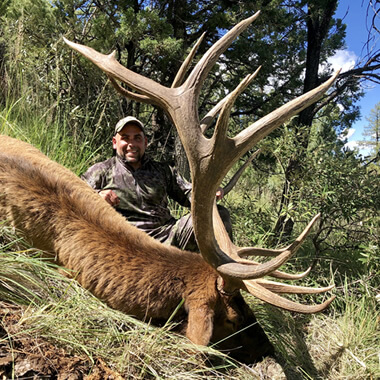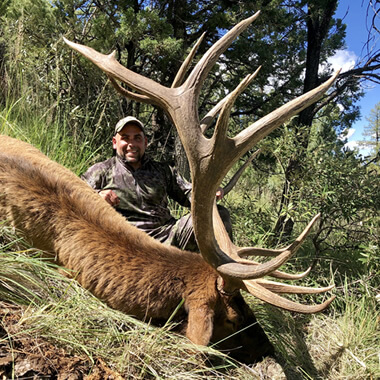 Successful WTA TAGS client - Arizona
Advantages to using WTA TAGS
We have the consulting team, application team and financial team in place to professionally provide expert licensing and hunt booking services. We are a well-funded business assisting clients with the highest level of expertise and customer service. We are also the longest lasting, most successful license application service and hunt booking agency in the industry.
Some states require the submission of the entire tag fee at time of application. WTA TAGS will float this on your behalf, making things extremely easy with less out of pocket up-front financial burden.
Staying on top of state application deadlines can be extremely frustrating. By using a professional licensing service, such as WTA TAGS, this frustration is immediately alleviated.
4. Extensive Outfitter Network
Drawing a great tag is only half the battle. Once drawn, WTA TAGS has the very best outfitters in place who specialize in your species and game management unit..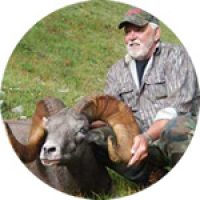 "I've been working with WTA TAGS for years. They assist me and my son in applying for some of the most sought-after tags."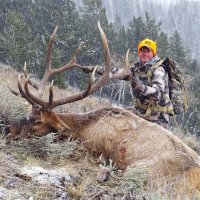 "It's not easy navigating the Western limited-entry licensing systems, but with the assistance of WTA TAGS you can set up a portfolio to build valuable bonus points helping you draw more great tags, more often. In addition to license consultation you get access to their stable of vetted outfitters once a tag is drawn. That's why I partner with WTA TAGS."
Outdoor Writer, Hunting Show Host and Elk Fanatic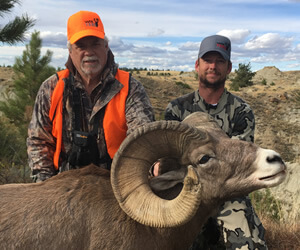 Successful WTA TAGS client - Montana
"I put in with WTA TAGS for all my hard-to-draw tags in the West. I can't say enough about the guys at WTA, they will get you in, they know the best units, and who to go with once you draw your tag.
Call and speak to a WTA TAGS Consultant.
Draw the tag. Find the right guide.
We partner with the best outfitters to help you have the adventure of a lifetime.