Botswana; THE Place for Giant Kudu
by Tim Herald, WTA Owner & Consultant
I recently returned from another fantastic trip to Botswana as I hosted two groups of WTA clients. This is 3 out of 4 years I have done a hosted trip, to Botswana, and they are always a great success. The hunting there must be on private land, and we have an outfitter with access to one property of 240,000 acres and another over 150,000 acres. I honestly believe it is the best hunting in Africa today for a general plains game bag including kudu, eland, gemsbok, zebra, impala, wildebeest, and many more.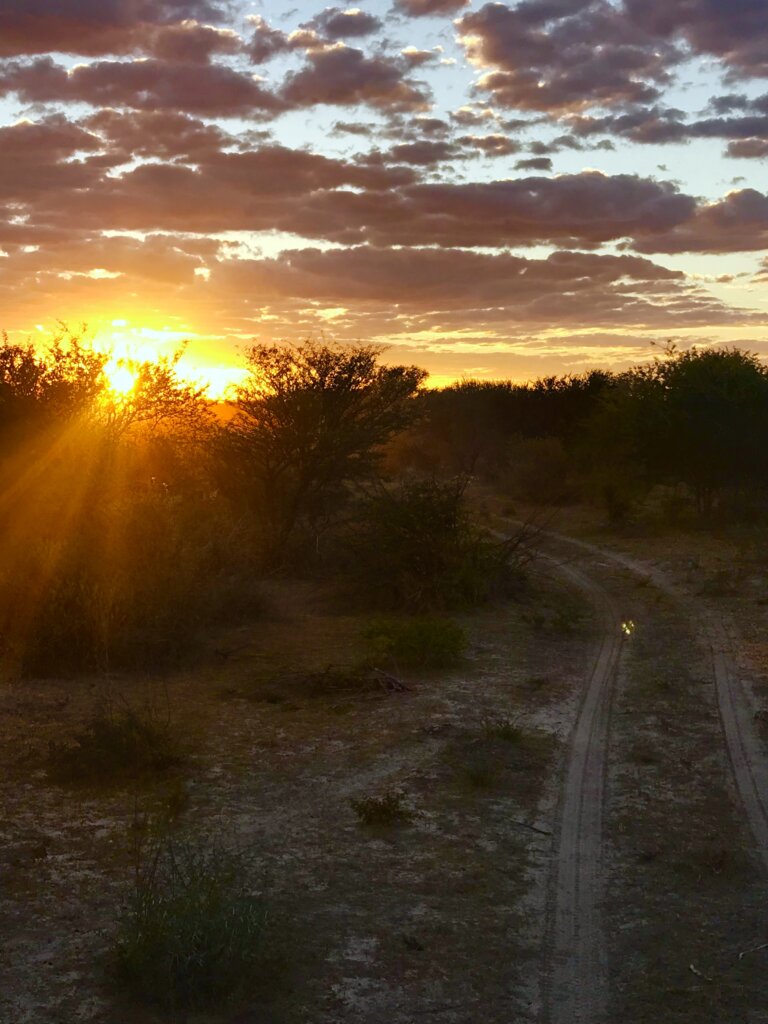 Both properties have wonderful safari camps, the staff and PH's are superb, and the animal populations are unreal. These are self-sustaining populations, and on the larger area, they estimate having some 5,000 kudu.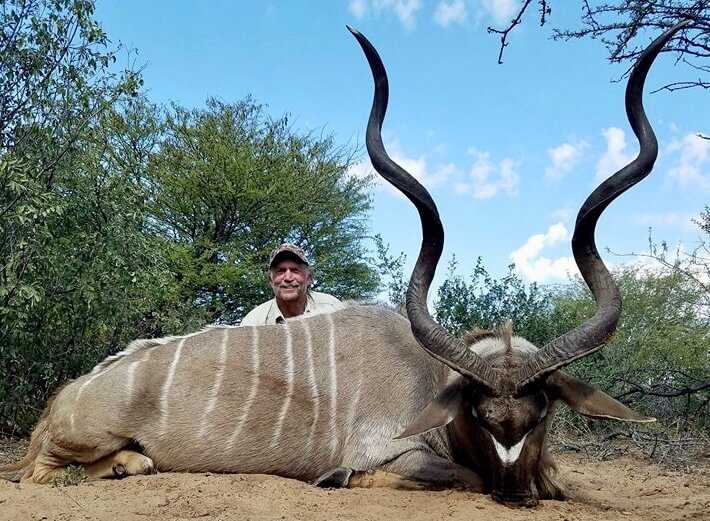 If a person was looking to really make a serious run at the magical 60" mark on a kudu bull, I think these two properties would give the highest chance possible. I believe if a hunter single-mindedly hunted for a giant kudu and gave it an honest 7-8 days, you would have a 75-85% chance of finding a 60" bull. I think you would have a 90-100% chance at a 58" bull.
Last year on the 150,000 acre property, WTA had a husband and wife duo that took 59" and 62" bulls on consecutive days, and this year on the 240,000 place, we had a 64" and a 60" killed on back to back days my a couple of guys doing a 2×1 hunt in my first group. I personally saw what my PH and I both believe were 58" and 60" bulls the same afternoon. These places are kudu heaven. They obviously have the genetics, they get to grow to old age, and the desert forage is packed with protein.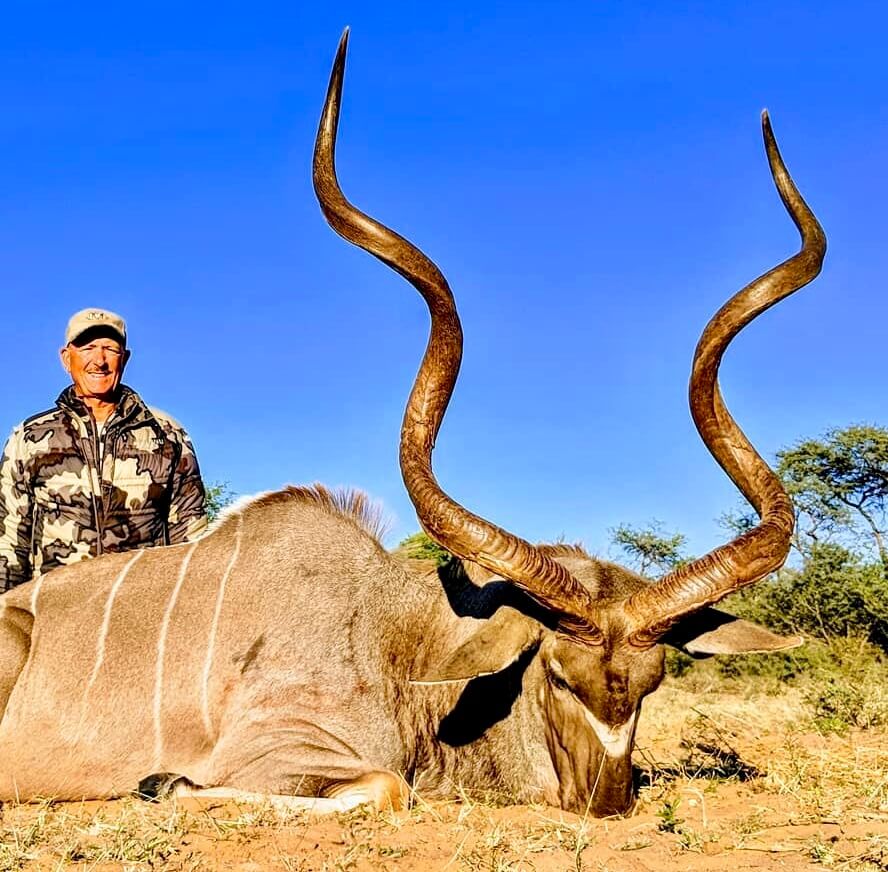 My favorite thing to hunt in Botswana is eland. It is almost exactly like a Cape buffalo hunt without the element of danger. We start out on tracks as early as we can find them and then walk and track until we catch up with the eland, or they spook off a couple of times and know what is happening.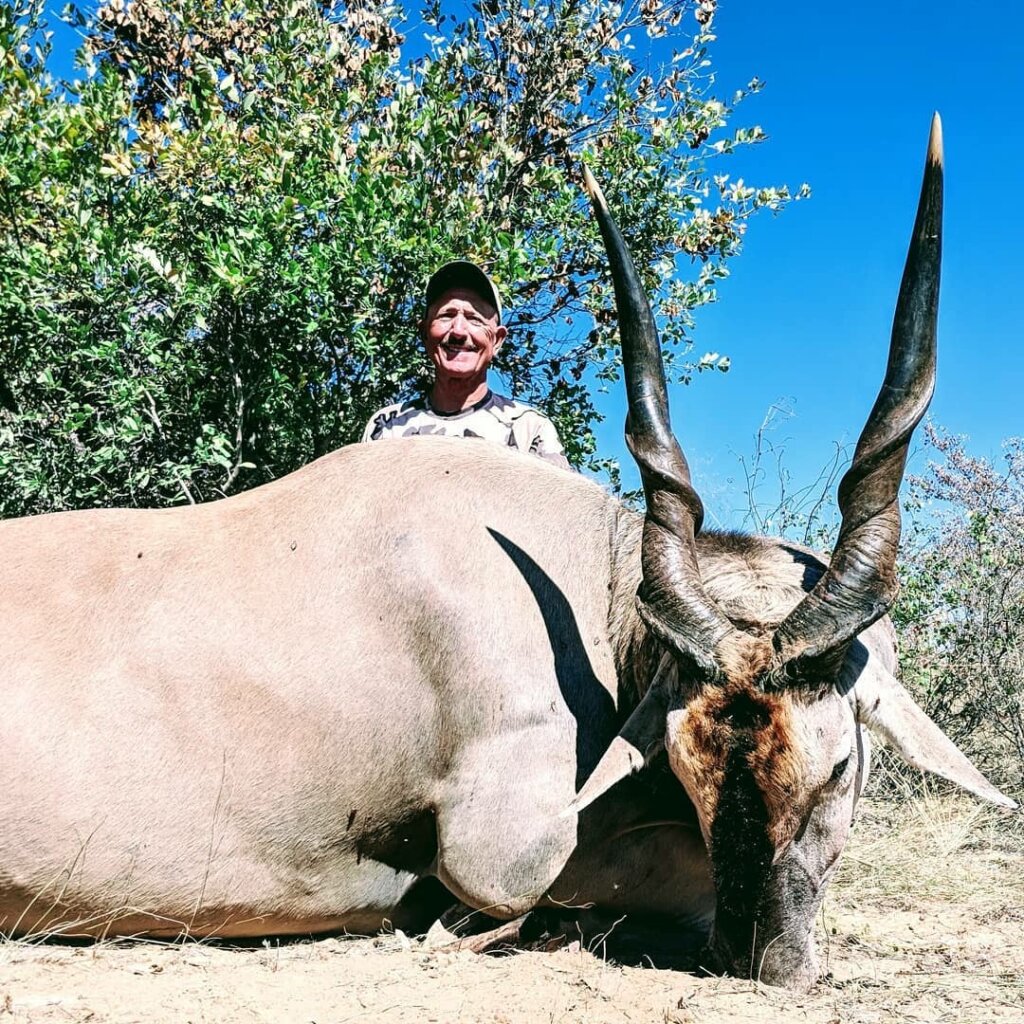 The hunter who took the 64" kudu also took an absolutely monstrous old eland bull. This was his first safari, and he sure hit the jackpot. I have tracked eland for hours upon hours to either bump them, find that the bull wasn't mature, or a number of other outcomes that didn't end up in a shot. This year was different for me.
The first day after 4 hours of tracking and about 6 miles, I was able to take a nice mature bull. I am not concerned with horn size on eland. It is all about the hunt, and I simply want a mature bull. This one wasn't very long, but he had very thick horns with great ridges.
A week later, when I went over to the other property, we got on a small group of bulls just after daylight. Three hours later, we caught them feeding in a semi-open area, and we could see three younger bulls. Then a tank of an old blue eland stepped out. His dewlap looked like it could touch the ground, and then I looked up and saw that he only had nubs on both sides for horns. I immediately told my PH I was going to shoot him. I think e was surprised because of lack of horn length, but this was like taking a scrum cap buffalo to me. Whether they were broken or worn, those horns and his gray-blue body showed serious age, and that was the trophy to me.
At about 70 yards, he walked through an opening, and I sent a .416 bullet into his shoulder. The massive bull only went about 40 yards before he fell with a great crash, and my favorite eland I have ever seen was down. It was a superb hunt.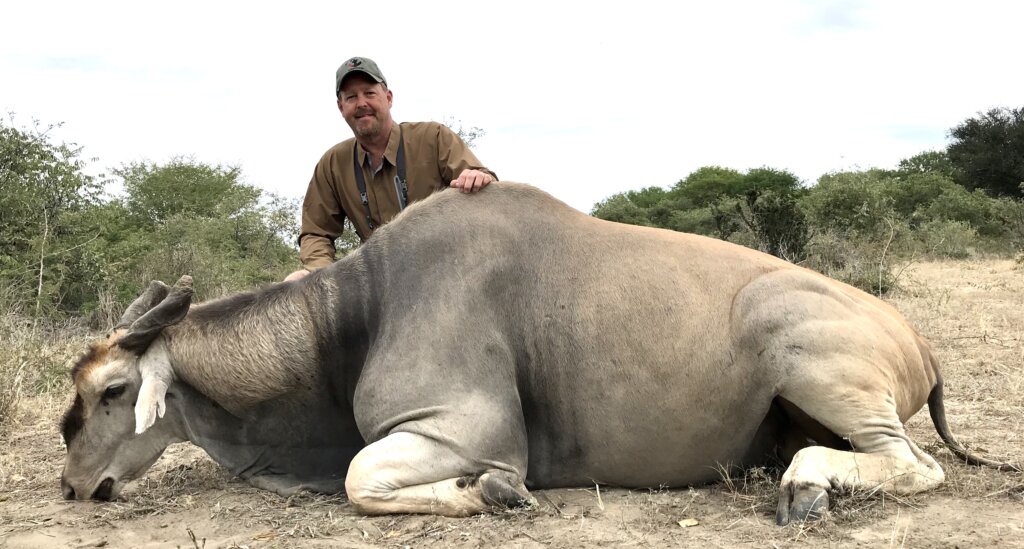 With all the success that the WTA clients had, we decided more group hunts to Botswana are in order. Next year, there is a Cabela's Visa CLUB signature event taking place in May on the 240,000 acres property (https://www.cabelas.com/assets/cms/img/CLUB/signatureoutdooradventures/2019botswanaplainsgame.html ), and in June 2020, I will be hosting two groups, one on each place (http://worldwidetrophyadventures.com/outfitter-profile?hunt_id=1042 ).
We can also setup custom safaris on either place just for you, but the group hunts are a lot of fun and we meet some great folks that way.
Let the WTA crew know if you are interested in hunting Botswana in the future. It truly is an overlooked jewel in Africa today.