Colorado Eastern Plains Whitetail
by Eric Schlukebir – WTA Client
Having grown up in Michigan, I learned to hunt big game by chasing whitetail deer in the thick cover of the forests, swamps, and orchards around my house. Over time, I learned to pick out pieces of a deer – a nose here, an ear twitch there, rarely seeing the entire animal unobstructed. Shots were often up close and personal, and a long shot was 100 yards!
When I finally got my chance to hunt the western states, I became obsessed with the wide open spaces and the elk, mule deer, and antelope that roamed the plains. Mule deer especially haunted me, and I was lucky enough to put a tag on a beautiful heavy buck several years ago on Colorado's eastern plains. All I could think of was going back to do it again. My brother-in-law Mark Peterson, and I, made plans to do just that in the fall of 2016.
As it turned out, I was a preference point shy of what I would need to draw a mulie tag in the unit we were to hunt. I did have enough, however, to draw a whitetail tag there. When it came time to head west for the hunt, I must admit that I was a little less excited than I would have been had I had a mulie tag like Mark did. While I knew I would have a great time, I was going after the one animal I had taken more of than all the other big game animals combined. After 30 years of harvesting my fair share of whitetails, it felt as if a little of the mystique and intrigue of the hunt wasn't there.
Or so I thought.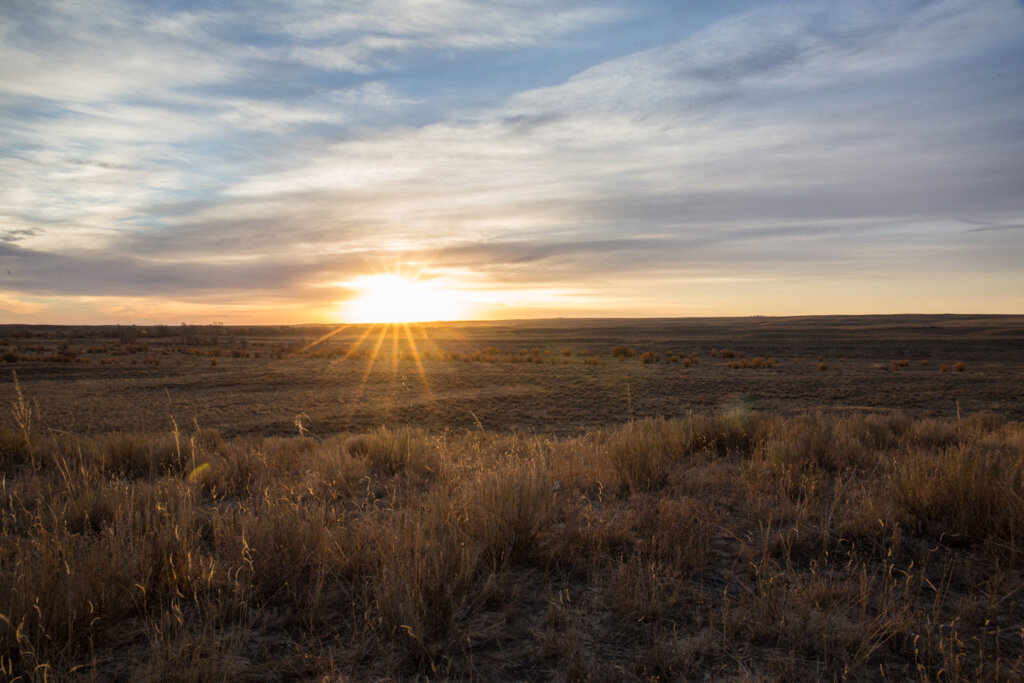 As my guide (and new friend) Brandon and I sat behind the glass watching whitetails meander across huge amounts of open grassland over a mile away, it didn't take long for the excitement to build. Nowhere at home could I watch deer like this in the wide open. Each new sighting and fine tuning of the spotting scope revealed both mule deer and whitetails pushing does as the rut was building. The grand show that I only saw, in abbreviated excerpts of back home, was now playing out in front of me on a big screen, uncut and unedited!
When we finally found the buck we were looking for, he was tirelessly tending his doe while fending off the awkward advances of a young buck. All in plain sight, not a single tree to block the view. They finally bed down, and Brandon knew it was time to make our stalk. All of a sudden the wide open that had made viewing so easy, now made our approach much more challenging. With the wind in our favor, we skulked over the gradual slope of the grassy ridge, needing to see them before they saw us. To say the excitement was building is an understatement. Even as I write this, my heartbeat picks up a few paces remembering.
The final scene was a tense moment frozen in time- the young buck and doe on their feet preparing to bolt while the old boss remained laying just out of my sight. In a flash, both his instincts and mine took over, and all too soon we were walking up to the fallen monarch.
As I ran my hand across the old brutes swollen neck, I realized that while he resembled his eastern relatives, he was in fact a completely different animal. Where he reigned, and how we had to hunt him, made him just as exciting and intriguing as the mule deer he shared the plains with. Like many hunters, I will always be bewitched by Colorado's eastern plains mule deer, but I now also have a newfound respect for the giant whitetails roaming under the wide open skies.