APPLYING FOR ANTELOPE AND DEER TAGS IN THE GREAT STATE OF WYOMING
This post comes to you from our Director of TAGS, Eric Pawlak.
Wyoming Antelope & Deer Application Deadline ALERT-
The 2019 application deadline for Wyoming antelope & deer tags is fast approaching. Non-residents must have their applications submitted by midnight, May 31st. Only on-line applications will be accepted.
Draw Results –Late June
Point Only –Applicants wishing to apply for a point only (and have no chance of drawing) must wait until the July 1 – October 31 application period.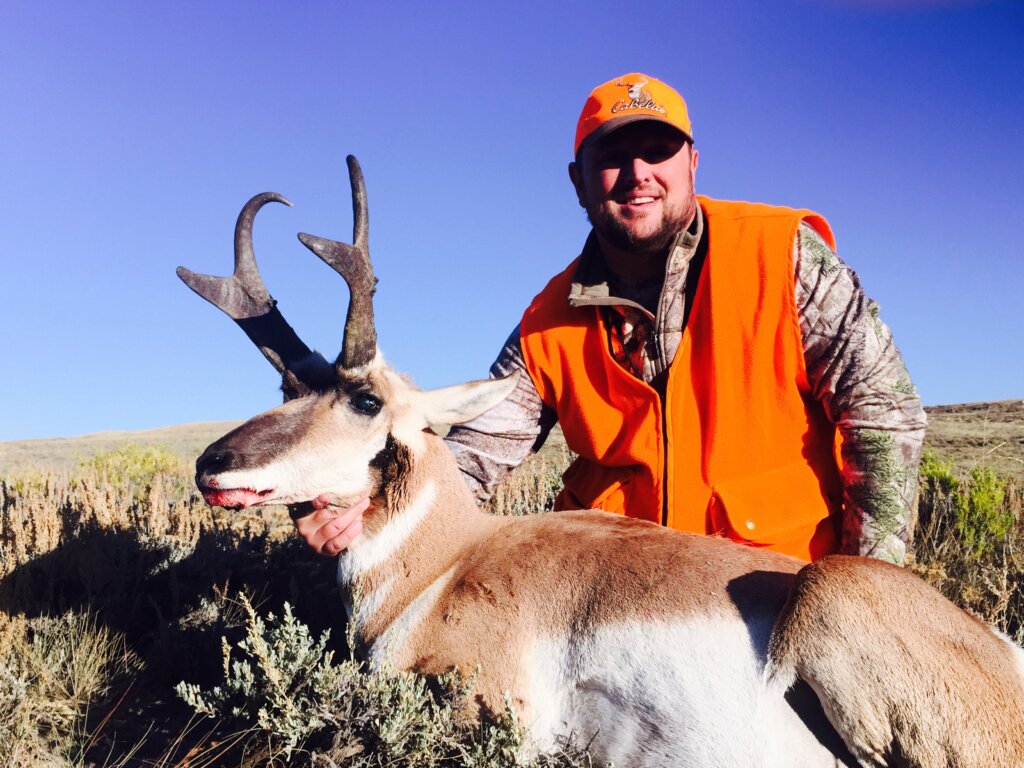 5 QUICK FACTS ABOUT THE WYOMING ANTELOPE & DEER DRAW
SEQUENCE OF THE DRAW
Everyone's first choice is considered before any second choice will be looked at; therefore, make your first choice count. Anyone drawing an antelope or deer tag on their first choice will lose all accumulated preference points. Anyone drawing on their second choice, will also be awarded a preference point.
SPECIAL LICENSE VS. REGULAR LICENSE
In Wyoming, 40% of the non-resident antelope and deer tag quota, by unit, will be reserved for those applicants applying for the more expensive Special License. Furthermore, 60% of the non-resident tag quota, by unit, will be reserved for those applicants applying for the less expensive Regular License. Other than the difference in price and drawing odds, these elk tags – Special vs. Regular – are exactly the same. Typically, those willing to pay for the higher priced Special tag will have better odds of drawing, but check your draw odds tables or contact a WTA TAGS Consultant – we're happy to help.
PARTY APPLICATIONS
Wyoming accepts party applications with a maximum number of six, and non-residents are not allowed to apply with residents. Preference points will be divided by the number applicants in the group and entered into the draw with that exact number. For example, four applicants with a combined preference point total of 10, will be entered into the draw with 2.5 preference points.
PREFERENCE POINTS
Wyoming antelope preference points cost $30, deer cost $40 and in both cases are optional. In most of the better units, applying for the preference point is beneficial to your future. In Wyoming, 75% of the antelope and deer tags are issued to applicants holding the most preference points in a unit and 25% of the tags are allocated randomly, irrespective of points. If you fail to apply for two consecutive years, then your preference points will be purged.
YOUTH
To apply for an antelope or deer tag in Wyoming an applicant may apply if they are 11 years of age, but they must turn 12 before the hunting season starts. Youth preference points are only $10.
SUMMARY
The state of Wyoming has one of the most complex application processes in the West. While the mule deer in Wyoming have been struggling it is the most incredible antelope states in the country. It's antelope population is the largest of any state, it's access to public land incredible and it's potential for turning out a Booner rivaled by no other state.. This is a must apply state for anyone that is serious about hunting big antelope. With so much diversity from east to west, and 16% of the tags allocated to non-residents, Wyoming antelope typically comes with shorter draw times for a quality goat hunting experience. Again, with such a complex draw process in place, you may want to consider speaking with a professional Consultant in the WTA TAGS division 1-800-755-TAGS(8247). We're here to help! Otherwise, we hope this helped and best of luck in the draw!