It is hard to comprehend that Dad, Grant and I are at the half-way point of this journey.  We've traveled some miles. Especially the dogs. In one day alone, Shooter put on 23.41 miles, Arrow put on 19.36 miles, Tiny put on 16.42 miles and Missy put on 7.85 miles for a total of 67.04 "dog miles" according to the Garmin Alpha. The energy and will of our little Brittany's are impressive.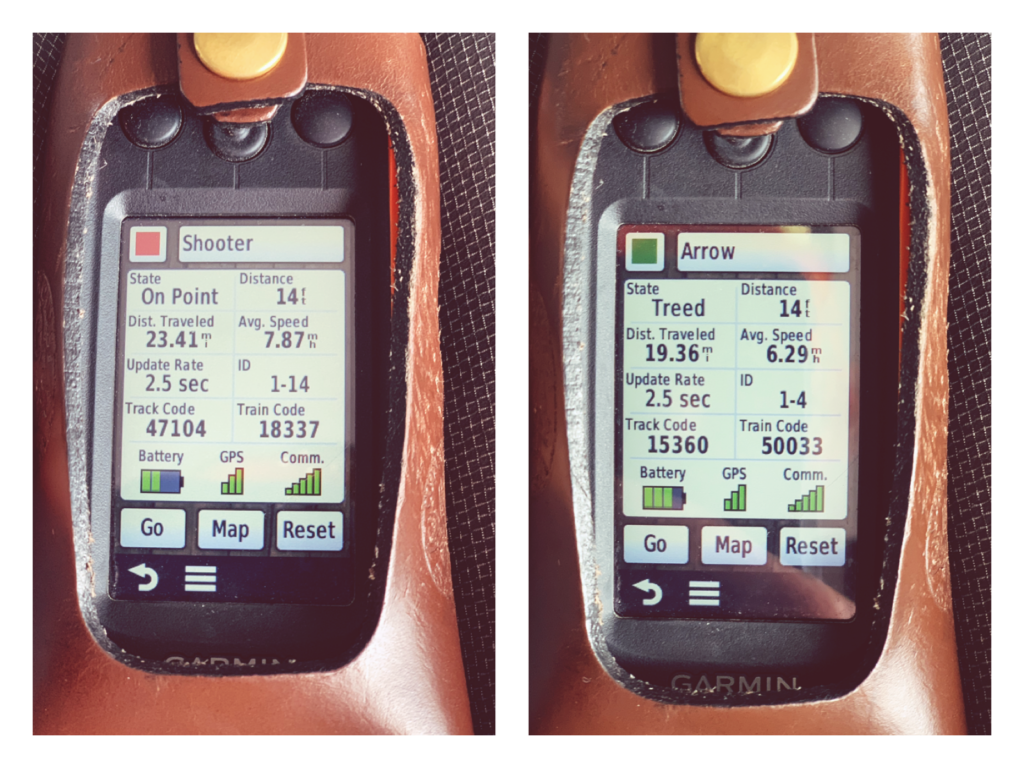 After a month of being on the go, we needed to return to home base to see our families, regroup and perform a gear shake down.  This adventure covers so many different terrains and environments that one must be prepared for anything and everything.
The Benelli's continue the trip in gauges of 20 and 12.  As you would expect from Benelli, the 828U, Ethos, Ultra Light and Super Black Eagle III are all performing up to standards of excellence alongside my time-tested and sentimental favorite Franchi over-under.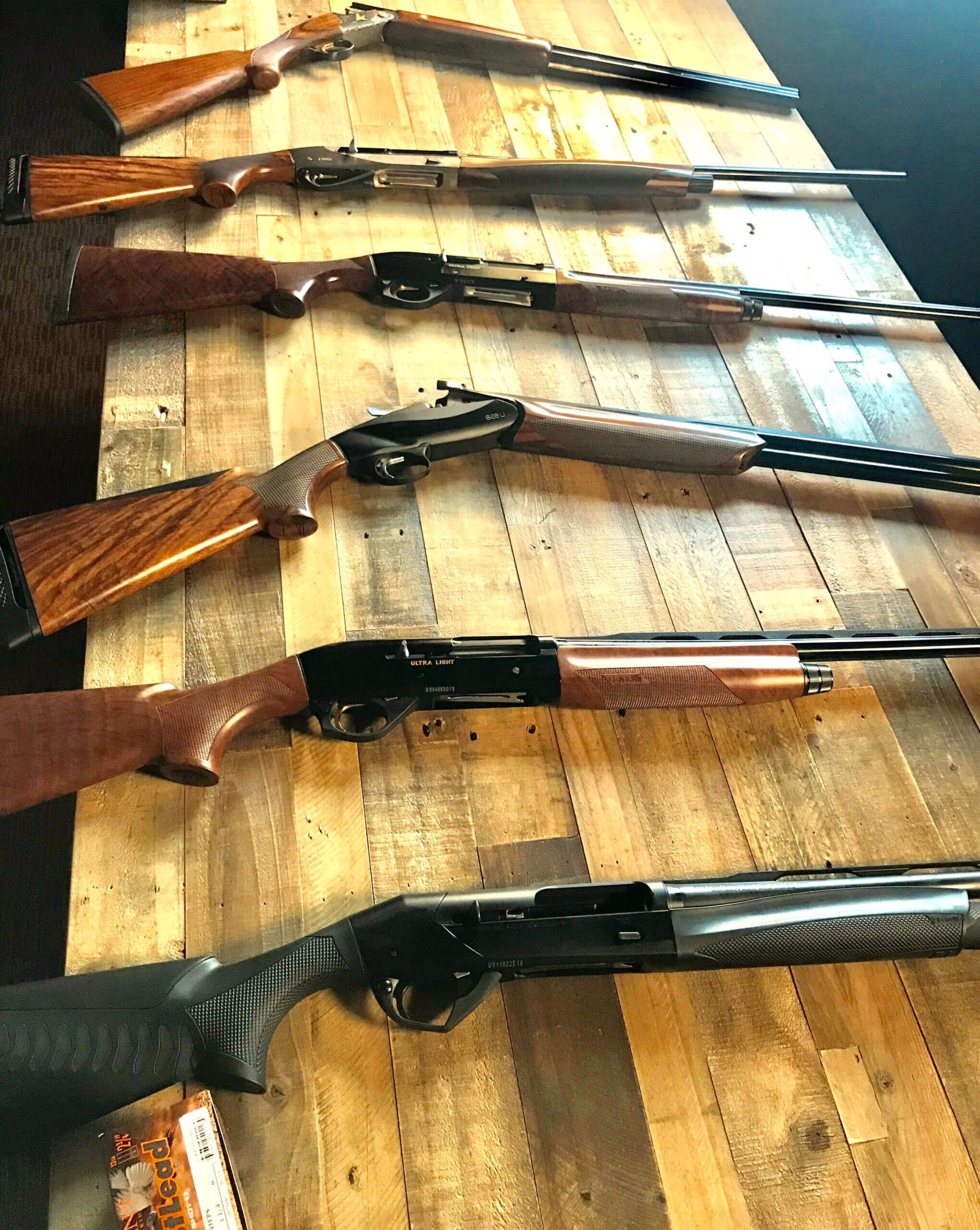 Again, we are matching the gun/gauge with Kent shotshells to specific situations.  Smaller birds and close shot opportunities (quail coveys) are suited for 20 gauges while 12 gauges were best matched with some of our grouse hunts involving longer shots, bigger birds and covering ground in excess of 10 miles.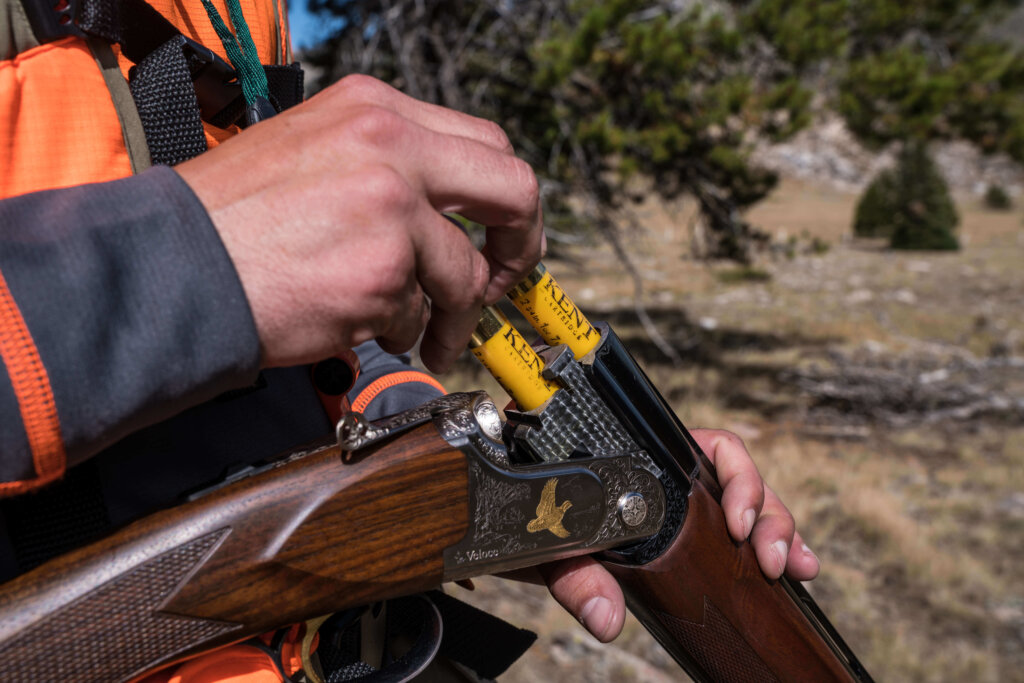 Mental and Physical fatigue can set in when walking great distances without seeing birds, so it is even more important to have a comfortable shotgun and a great patterning load when opportunities present themselves. 
Kent Cartridge is often thought of as a premium waterfowl ammunition choice (New for 2019, Fasteel 2.0 waterfowl loads are the talk of hunters as the season is now underway in many regions).  However, Kent upland products are equally as good which I found out on our first hunt for the Himalayan Snowcock. As the outfitter was giving us our pre-hunt overview, I felt a lump in my stomach when he talked about the need for 3" Magnum shells due to the skittish nature of birds.  Shot opportunities are rare and usually come at a distance. Luckily, I had Kent and was able to connect with a 2-3/4", 4 shot in Ultimate Fastlead.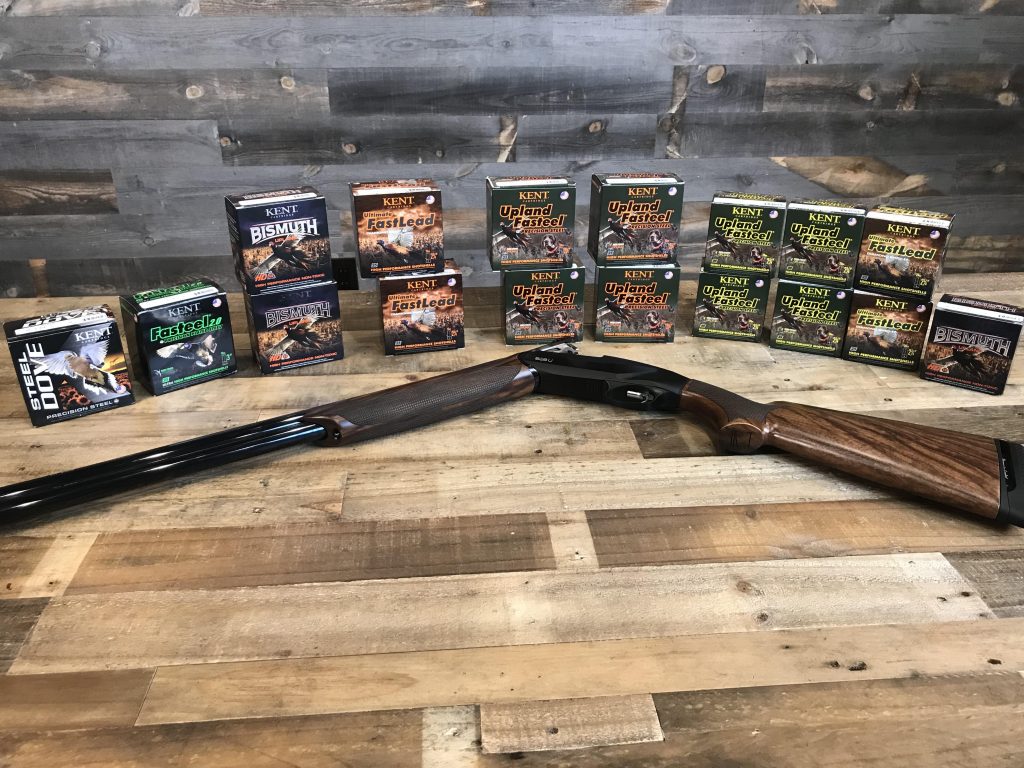 Alaska was a unique destination for upland hunting and given that we were hunting ptarmigan, there was a feeling of "ABP" – Always Be Prepared.  The Ruger Super Redhawk chambered .44 Magnum along with the Diamond D Custom Leather holsters provided the security we needed for bears. If you've ever hunted Alaska or Canada, you've probably noticed this combination is often a pilot and guide favorite when carrying a rifle isn't practical.  I practiced drawing and shooting prior to departing. Thankfully, we had no encounters but were properly equipped with a relatively low weight, high mobility, highly lethal solution.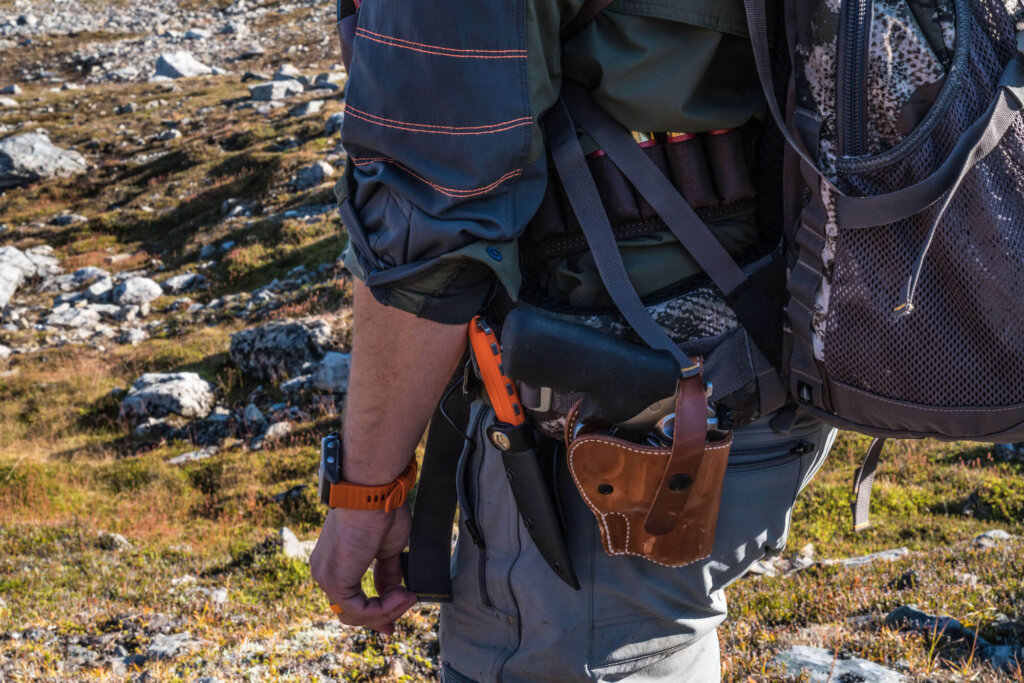 Next on the list of important gear is clothing.  Dad, Grant and I have been wearing Cabela's Instinct products for years.  We deployed the standard mountain hunter gear for Nevada, with the traditional blaze Prairie Runner series for the rest of the hunts as the most extreme conditions are behind us.  As the weather gets colder more layering will become important and the system designs for performance and mobility will become necessary. The Prairie Runner coat will be valuable for wind and water resistance.
Meindl has also been a top footwear choice for quite some time.  This adventure has taken us from mountain tops to alpine, high desert and rolling grasslands. Unlike most trips, this is not a "one style fits all situation" so we've had to rely on several styles to make sure our feet are taken care of.  A blister or sore feet can be crippling. When putting on so many miles, we cannot afford to be sitting in camp. For the top of the mountain, the Comfort Extreme style was great while the Vakuum has been the best all-around choice. As the weather changes, Comfort Fit Hunter's can add to the length of seasonal use with insulation qualities.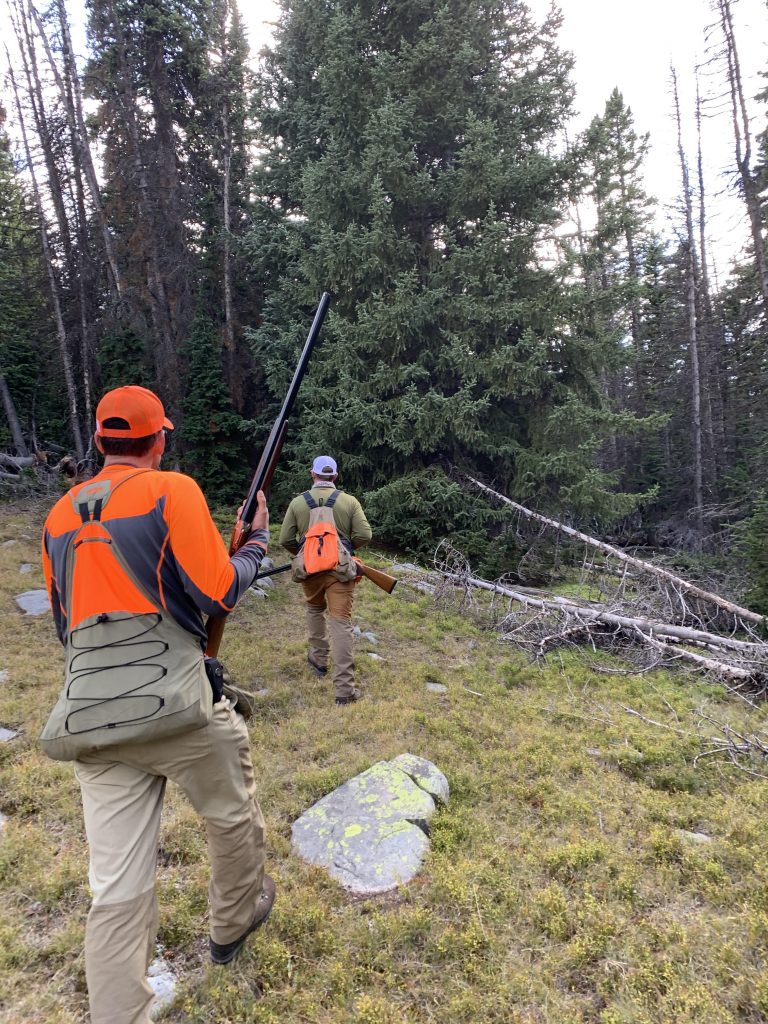 We have been travelling by horseback, planes and the Toyota. Few upland hunts have this type of associated difficulty. Having the best equipment to keep everyone (especially the dogs) safe, healthy and comfortable while protecting gear is invaluable. 
When outfitting the Toyota for the journey, we started with the vehicle's interior Ruff Tuff seat covers and WeatherTech floor liners.  Combining these product lines was essential for protecting the Toyota and not having to worry about the wear and tear over thousands of miles.  The Ruff Tuff seat covers, with their tactical package, also offered additional storage options for guns and gear.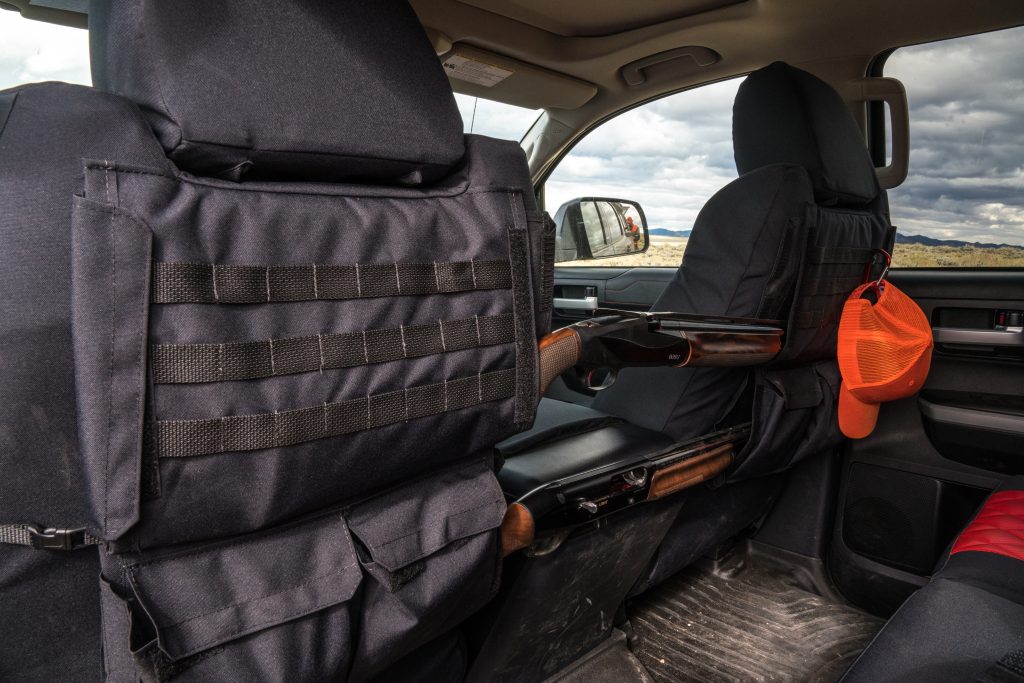 We then asked ourselves, "how do we maximize space"?  The team at ARE Truck Toppers sent us a CX truck topper equipped with everything an outdoorsman would need.  The window options for accessing gear come in very handy as well as the roof rack which allows for extra Pelican cases to be stored during transit.  We used the interior light option frequently at night checking the dogs over and preparing for the next day's hunt. To increase gear organization, we are adding a Mobilestrong truck bed storage system for the back half of our trip.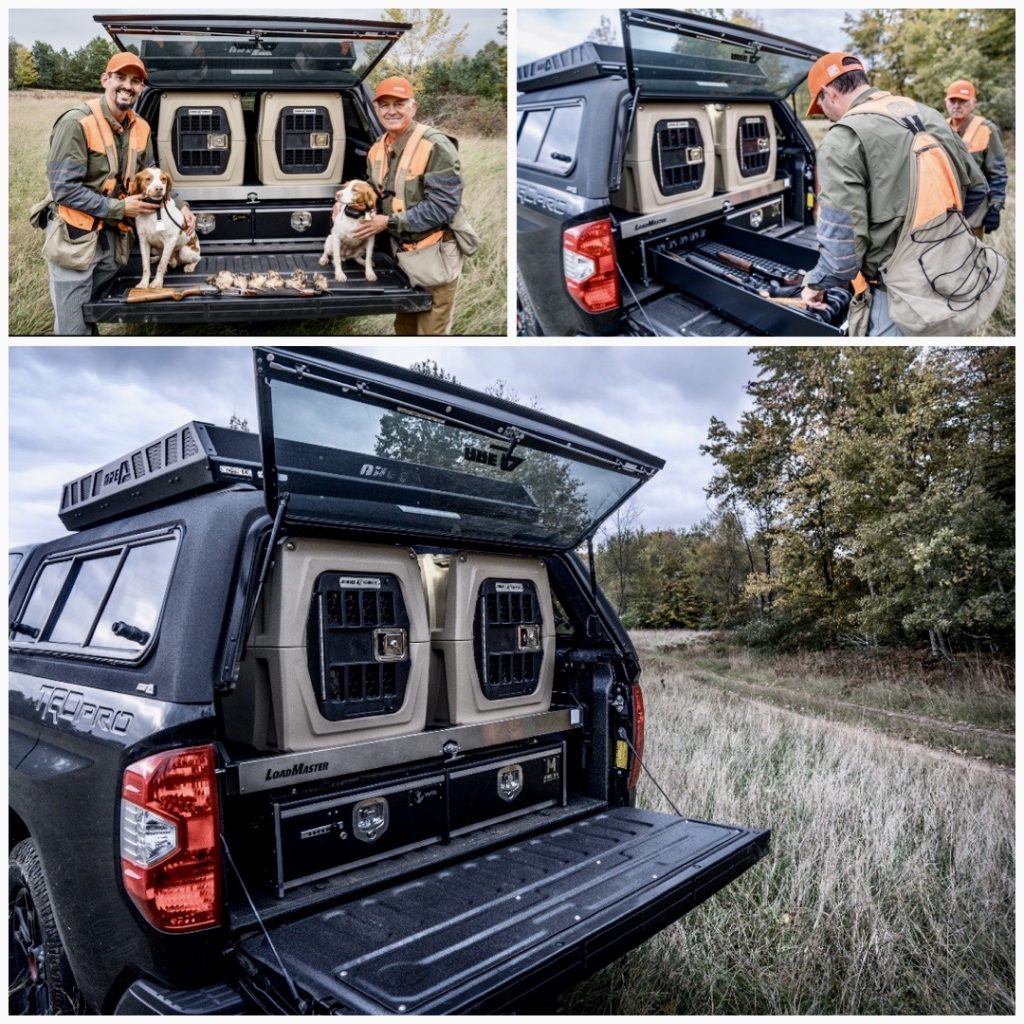 You will notice that we've been pulling our standard dog trailer which has been good for multiple dogs on a long haul with limited space. Three hunters and four dogs require cubic inches.  However, there are circumstances (as with bush planes) that the trailer isn't applicable. We have been relying on Gunner Kennels for transport situations when we cannot pull the trailer. Gunner Kennels are extremely durable, and the pups seem to enjoy the orthopedic beds.
Dad and I managed to sneak in a Columbia white-tailed deer hunt while we were in Oregon.  It gave us the opportunity to rest the dogs while in the area and change up the routine. During our stop, our friend, Josh Warren from Worksharp, came by to see us as their offices were not far from our camp.  The science behind blade sharpening and technique is truly amazing. Worksharp has been a leader in electric sharpeners for years with expansion into the manual segment (Guided Field Sharpener). Josh filled us in on some innovative new products coming soon.  Although, I'm not a liberty to mention all of them, what I will say, is keep your eye out for some great Christmas gifts.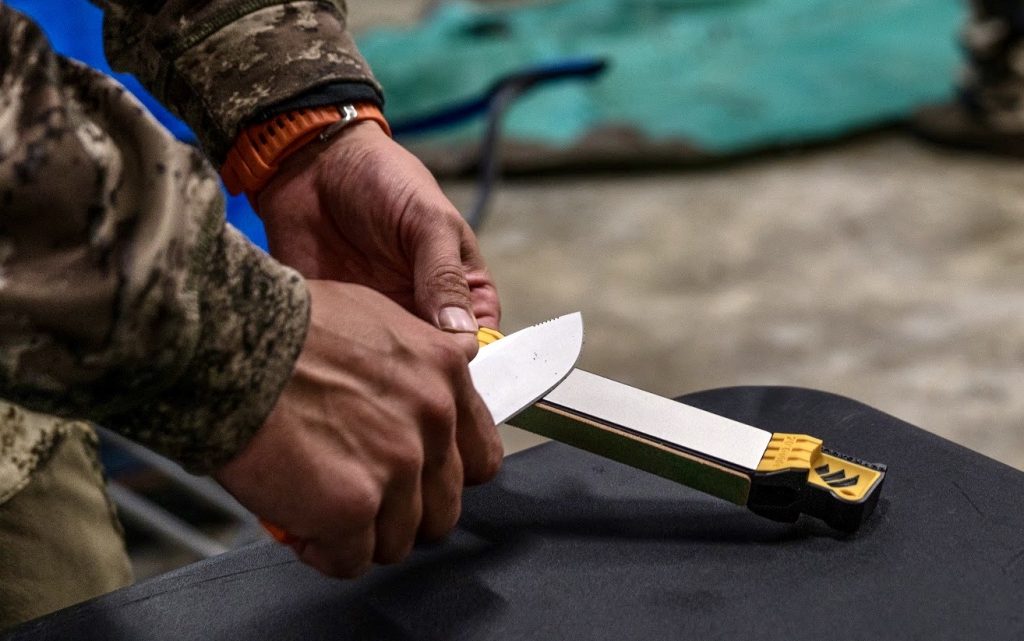 With 13 of 27 species left to pursue, we look forward to setting out again.  I'm always grateful to the partners and people supporting us. We'll be travelling from Canada to Mexico with a few stops in between.  If the second half of this adventure is even close to what we've experienced to date, it will be epic!