As I look back, some of my best memories of growing up, were following along with my Dad and our dogs, hunting the thick cuts of trees in northern Michigan in search of Grouse and Woodcock.  I couldn't have been more than 8 years old on my first of many trips North.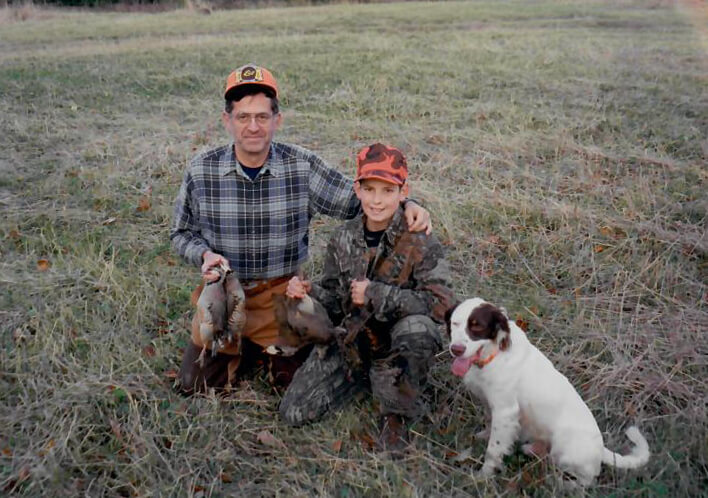 It has been an extremely busy six years since I jumped into the outdoor industry with both feet, and I have spent many days in the field.  The majority of these days have been chasing big game animals all over North America and the World, telling each of their conservation stories along the way.  Just like in any industry, hard work is a must if you want to be successful.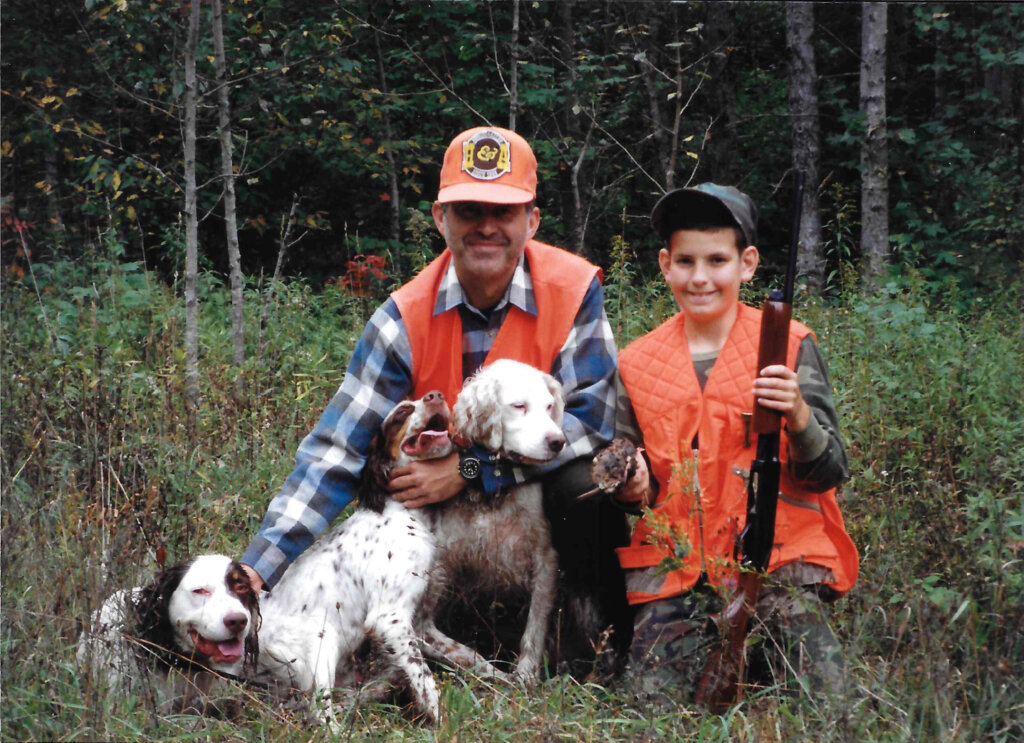 Before I go to a location to hunt and film, I always research the area and species of that area, to find out their story and how conservation is working for them.  Prior to a recent trip to Oregon, while I was doing some background research on Columbia Blacktail and Columbia Whitetail, I came across a couple of articles on Mountain Quail.   Growing up in the Midwest, I had heard of Mountain Quail but never really knew much about them. So, I began researching. It wasn't long before I came across a book written by Joseph Augustine entitled "Grand Slam Odyssey".  In this book, Joseph tells of his stories while going after the "Grand Slam" of upland birds, over a period of years, with two of his English Setters. While I was reading this book, I could not help but to have a flood of emotions come back to me from my childhood while hunting with my Dad and family in northern Michigan and on our trips, where we loaded up our dogs in the pickup, and headed west in search of pheasants and other upland birds. 
While I was reading "Grand Slam Odyssey", I was also spending a lot of time in the field and the studio filming parts of my new television series titled "Triple Threat".  The premise behind "Triple Threat" is to go after the North American 29 big game species with three different weapons, a bow, rifle, and muzzleloader. While on each of these trips, the main goal is to highlight the key part that hunting plays in the successful conservation of each of these species in the areas where they are found. 
Another personal goal of mine is to help bring multiple hunting communities together.  As hunters, we are under constant attack by anti-hunting forces. It drives me crazy that hunters put themselves into buckets.  Some say they are bowhunters, some say they are rifle hunters, some are either for or against baiting, while others either love or despise hunting in Africa.  To me a hunter is a hunter, and we must stick together to preserve our heritage. As long as it is legal, it doesn't matter what your choice of weapon is, or whether you are an upland hunter, a duck hunter, or a big game hunter.  It doesn't matter whether you hunt the woods on the back of a neighbor's farm or travel the world in search of far off adventures. Today, many try to divide hunters with the goal of severely limiting the hunting that we do. As hunters, we must stick together and support each other.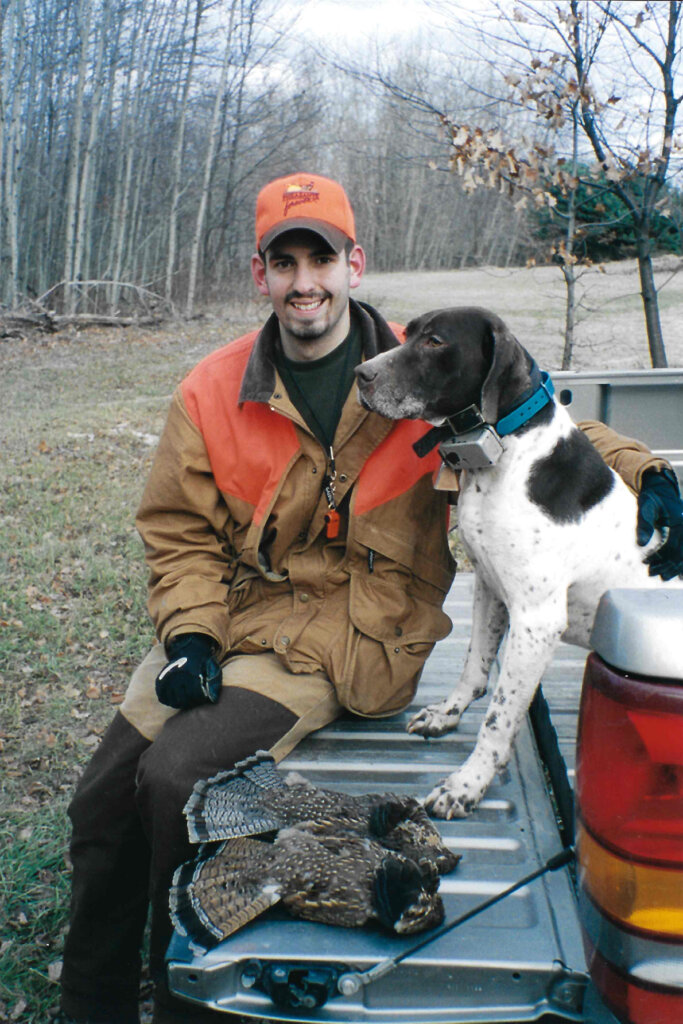 One recent night, as I looked over at Arrow, my Brittany Spaniel, sleeping in his bed next to mine, I knew what my next hunting season would consist of.  It is my plan to seek all of the upland species in North America, in a single year, while catching this quest on camera. Traveling where ever we need to go, I plan to tell the story of each species.  I will explain the key role that hunting plays in the conservation of these many upland birds. Hunters, by working together, can help ensure that these species are there for our kids and our grandchildren to enjoy.  With this goal in mind, the planning started and the series, "The Journey Within, A Bird Hunter's Diary", was born. 
Joining me on this journey is the man who has been alongside me throughout my life, my Dad.  It is only fitting that the person who introduced me to hunting and the love for bird dogs will again be at my side on this adventure.  Our journey will start out in early September in Nevada going after the elusive Himalayan Snowcock, and then we go to Alaska for three species of ptarmigan.  After that, we head to Wyoming, South Dakota, Oregon, California, Arizona, Kansas, and Sonora Mexico in search of the 26 traditional upland species found in North America.  As a believer in "if you do something, do it right", we will also be going to Hawaii to hunt the many introduced, and now wild, upland species that call the Hawaiian Islands home.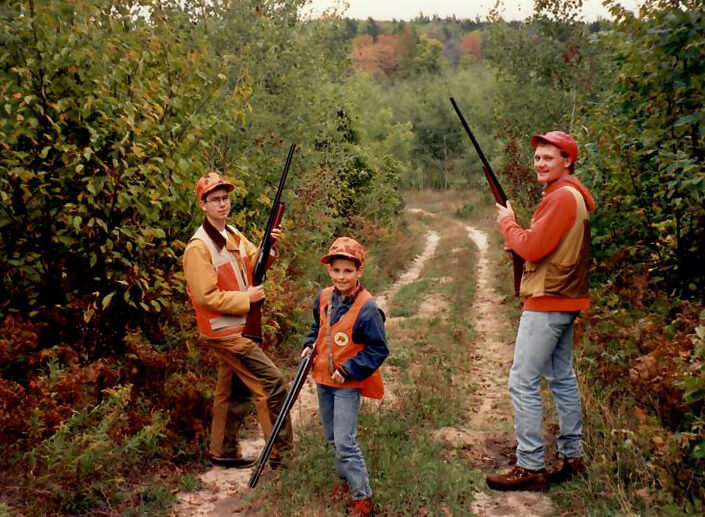 This journey actually started earlier than Nevada as I decided to add turkeys to the above traditional upland list.  Technically, turkeys are also considered an upland bird, and there is no better conservation success story than that of the wild turkeys across North America.  This spring, I started off in Florida for Osceola, then moved to the jungles of Campeche for Ocellated. Then it was on to west Texas for Rios, southwest Nebraska for Merriam's and Sonora Mexico for Gould's. I finished up taking an Eastern both in Kentucky and in my home state of Michigan. These different habitats that our wild turkeys call home are amazing; the different species have been able to adapt well to the changes in their habitat.  Unfortunately, that isn't the case for all upland species. We will tell each of these stories throughout our trips this fall and into early winter.  
With us in the field this fall, will be four of our other family members, our Brittany Spaniels.  Yes, our dogs are more family members than everyday working upland dogs. They have limited experience outside of the Midwest, so there will be many new experiences and challenges, not only for Dad and me, but also for our dogs.  Each dog, much like children, has their own personality. Arrow is usually found by my side, all day long, when I am at home. He is a head strong male, with a great nose, but has ranging issues from time to time. Tiny is a litter mate to Arrow, and she is my Dad's constant companion.  If Dad is getting the mail, Tiny is riding shotgun. Tiny fits her name as she is on the smaller side but is extremely well behaved and has a good nose. As the runt of the litter, she has always been on the timid side. Missy, is just under two years old, has a good nose, is close working, but she is not a hard charger.  Our 4th Brittany is Shooter.  There isn't a hunter in the world who wouldn't want Shooter working in front of him as he is everything that a bird hunter wants in a great dog.  He has an excellent nose, understands the hunt game and has a motor that doesn't stop.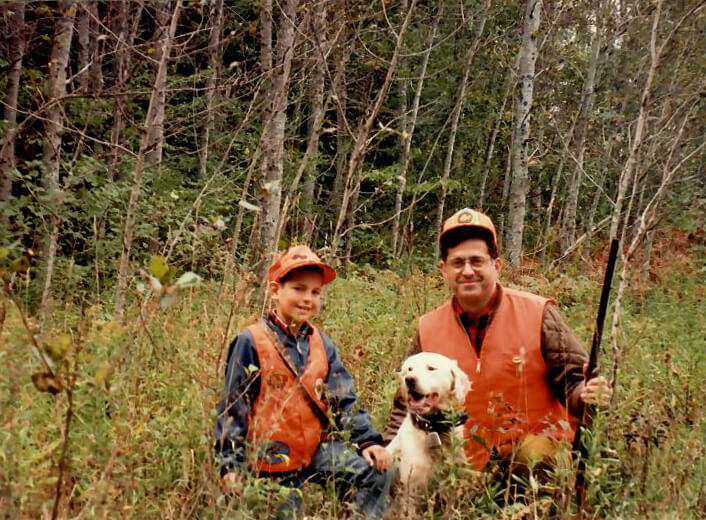 Since I began to tell everyone about this upland journey and the goal of the series, we have been overwhelmed with support, not only from friends and family, but also by partners in the industry who have been looking for something like this that is new and different.  I'm excited to have these partners join us on our upland journey.  
As I am sitting here in my air conditioned home writing, three weeks before we start our journey, it is easy for me to say that I have everything planned out.  I have backups to each original location in case something unfortunate happens and we just can't find the birds. However, we all know that is not how hunting and travel work.  There will be ups and downs along the way for us, and our dogs. What I can say is that we will give it our ALL to make this story come together. As a hunter, I am proud to be on the front lines of conservation, not only for the big game species, but also for our feathered game birds.  Hunters need to stick together to preserve our hunting heritage.  
"The Journey Within, A Bird Hunter's Diary" will start out with a bang, by attempting the upland slam on camera, something that has yet to be done.  Next year, our encore will be just as challenging. In season two, we will switch gears and go after the North American waterfowl slam in a single season while telling the message of hunting in the conservation of our waterfowl species and the habitat that they call home.  Dad and I will be on the road quite a lot over the next couple of years. If you see us, say "Hi". We might look tired, but I can guarantee you, there will be a smile on our faces.  
Upland Species
Ruffed Grouse

Spruce Grouse

Dusky Blue Grouse

Sooty Blue Grouse

Willow Ptarmigan 

Rock ptarmigan

White- tailed ptarmigan

Sage Grouse

Sharptailed Grouse

Greater prairie chicken

Pheasant

Hungarian Partridge

Chucker

Himalayan Snowcock

Northern Bobwhite Quail

California Quail/ Valley Quail

Mountain Quail

Gamble's quail

blue quail/ Scaled Quail

Montezuma/ Mearns Quail

Woodcock

Morning Dove

Common Snipe

Elegant Quail

White-winged dove

Inca Dove

Eurasian dove/ Ring-necked dove
Turkeys
Eastern

Rio

Merriam

Osceola

Gould's

Ocellated
Hawaii
Pheasant

Kalij Pheasant 

Blue Pheasant 

Black Francolin

Grey Francolin

Erckel's Francolin

Barred Dove

Spotted Dove

California Quail 

Japanese Quail

Sand Grouse