Kamchatka "Brown Bear" Bucket List – Russia
By: Jason Berger – Manager- Worldwide Trophy Adventures
For many avid sportsmen the brown bear is at the top of the bucket list. If you are like me, Alaska is the first place that comes to mind when thinking of a brown bear hunting destination. As a professional hunting consultant for the past two decades, I have sent hundreds of sportsmen to Alaska in search of fulfilling their goal of harvesting the majestic brown bear. In recent years, I'm now seeing this same generation of sportsmen evolve – they are now looking to expand their hunting experiences beyond North America. If this sounds like you, I highly recommend considering Russia's "Kamchatka Peninsula". This region is fast becoming a premier "GO TO" destination for the traveling sportsmen looking for adventure with a new horizon in brown bear hunting.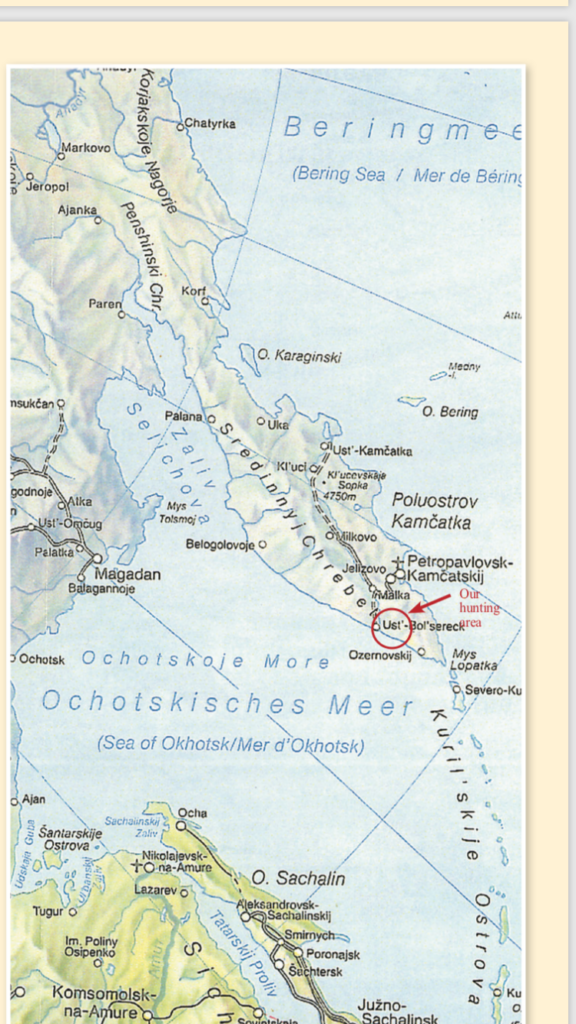 The Kamchatka Peninsula sits in the southeastern portion of the Asian continent, across the Pacific Ocean from southwest Alaska. The peninsula, separates the Sea of Okhotsk and the Northern Pacific Ocean. The southern tip extends into the warm Japanese coastal currents that carry a variety of salmon and marine life. The peninsula is approximately 780 miles long and is extremely active with numerous volcanoes, hot springs, geysers, rivers and streams. It is teaming with a variety of protein rich fish. Despite being covered in snow and ice for most of the year, this region of Russia's "Far East" is one of the top places on earth to hunt brown bears. The Kamchatka Peninsula is believed to have the highest population of brown bears in world, with remote areas boasting up-to one bear per square mile.
Similar to the Alaskan brown bear, the Kamchatka brownie is a close relative and is thought to be a distant ancestor of the Kodiak brown bear. The bears residing on the Kamchatka peninsula are the largest of all the Eurasian bears. A mature boar can measure 8.5ft to over 10ft square and have skulls that often meet or exceed the SCI Record Book.
Traveling to the Kamchatka Peninsula is a journey in-itself and requires travel through Moscow, the capital of Russia. Moscow is a modern city that offers a wide variety of tours and sites to see. Most sportsmen elect to overnight here before their flight to Petropavlovsk the following day. Petropavlovsk is your final commercial destination located on the southern end of the Kamchatka Peninsula. Upon arrival, hunters are met by their outfitter and transferred to remote areas. Most of these areas are accessed by helicopter only. That itself, is an amazing experience.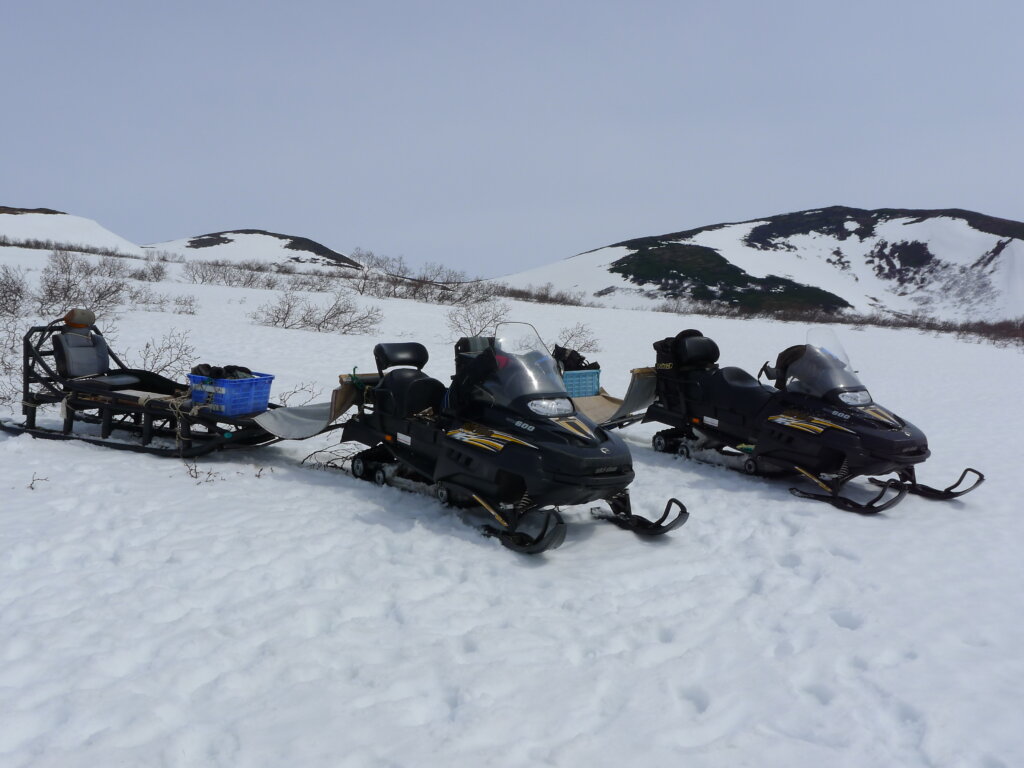 Spring brown bear hunts on the peninsula are conducted by use of snow mobiles with hunters riding on sleds. This is an amazing way to see the countryside. Hunters and their guide will put up to 100 miles a day or more traveling from ridgeline to ridgeline glassing vast drainages. Once a bear has been spotted, the stalk Is on. In addition to the breathtaking views of the volcanic countryside, spring brown bears with their winter coats make for an exceptional addition to any trophy room.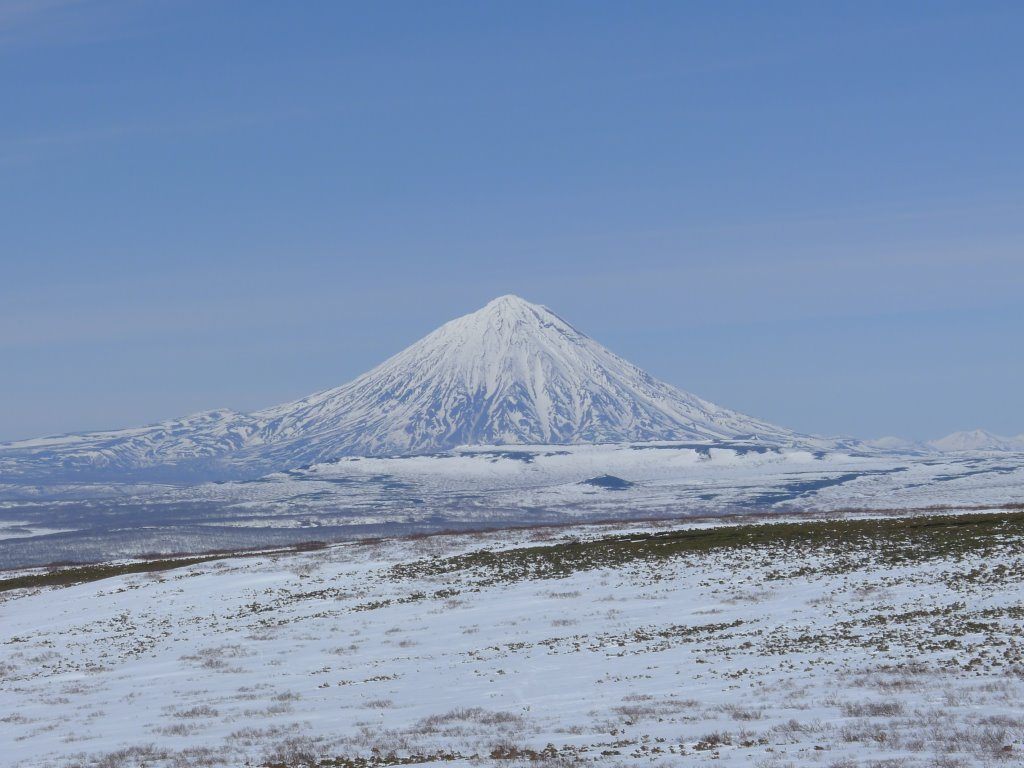 What is extremely attractive about these spring bear hunts, is that they are often conducted out of nice lodges where outfitters can accommodate multiple hunters at one time. This allows groups of hunters to travel together and share in the experience. Kamchatka brown bear hunts are also highly successful and the most reputable operations are providing their customers with near 100% shooting opportunities at mature boars under normal circumstances.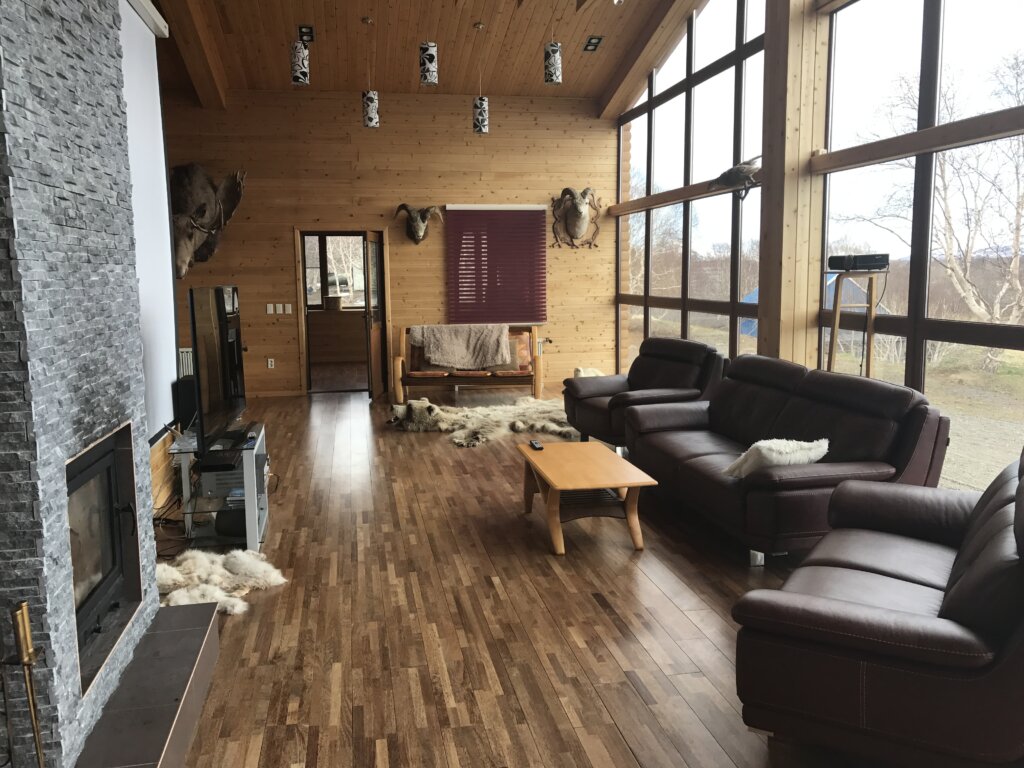 If you are interested in learning more about hunting Kamchatka brown bear, or joining one of our hosted hunts, feel free to give Worldwide Trophy Adventures (WTA) a call at 1-800-346-8747 and ask to speak to one of our professional Consultants.