Every fall, non-resident hunters flock to Montana to pursue deer and elk in the beautiful Big Sky Country. If you are thinking about being one of them, it's time to get your application in. This is no joke, the deadline to apply is April Fool's Day, April 1.
Montana general tags are allocated through a preference-point system in which 75% are awarded to those with the most general preference points and the remaining 25% go in a random draw for applicants with 0 preference points. So, this is when your preference-point status can make a difference. But on the other hand, if you don't have points, you still stand a decent chance of drawing.
And, you should know that once you've been awarded a general tag you may then enter the subsequent permit area draw for that species. If successful, you will then have the opportunity to hunt an area under a higher degree of management. This often equates to a higher-quality experience and larger trophies.
 Here's a quick glance at available tags:
General Big-Game Combo: My personal favorite, this provides you with a general elk and general deer tag
General Elk Combo: General elk tag only
General Deer Combo: General deer tag only
And subsequent permit area tags:
Permit Area Elk: To enter the Permit Area elk draw, you must first be successful in drawing a Big-Game Combo or Elk Combo tag
Permit Area Deer: Similarly, to enter the Permit Area deer draw, you must first be successful in drawing a Big-Game Combo or Deer Combo tag
We often field questions, so let's call this our FAQ section:
What is a Bonus Point? A bonus point is simply an extra "name in the hat." These points apply toward the Permit Area elk and deer draws. For example, when you apply in Montana and have four bonus points for a particular species those points will be squared and your name will enter that draw 16 times.
What is a General Preference Point? A preference point will give you true preference over applicants with fewer points. For example, if you have two preference points for a particular species you will always draw ahead of any person with one preference point. Preference points apply toward drawing for any of the three available

combo

tags. But you cannot have preference points for each species.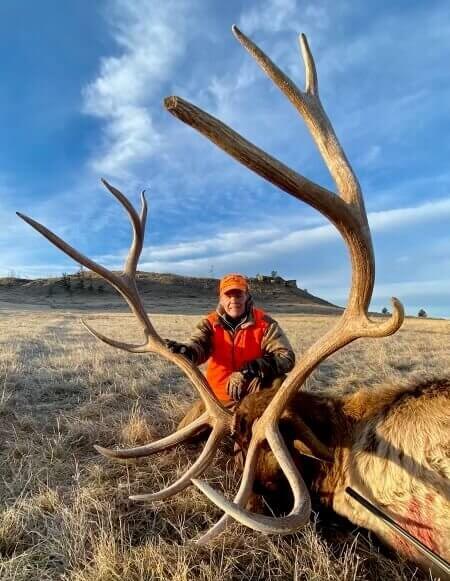 Montana has been overlooked by seriously engaged trophy hunters when it comes to elk. It has been generalized as an opportunity state, not a trophy state, which is simply not the case. In fact, since 2015 Montana has the highest number of B&C elk entries.
For those looking for big trophy bulls, I heavily encourage focusing on archery permit area hunts. These tags can typically be drawn with three to five points and put you in areas where 350+ bulls are harvested each season. Hunts take place on immense private ranches that value and manage their herds. If you're a rifle hunter, I can only advise you to strap in for a long wait; permit area rifle tags are extremely regulated making them difficult to draw. That's the bad news. The good news is if you draw, your hunt will likely rival the quality of a hunt one can expect in any of the finest units across the West.
If a high-quality hunt that yields a representative elk is what you're after, you will have a plethora of options, most of which will involve horses, wall tents and provide an experience and memories that will last a lifetime. Such hunts have never been more in demand and will often involve planning a year in advance.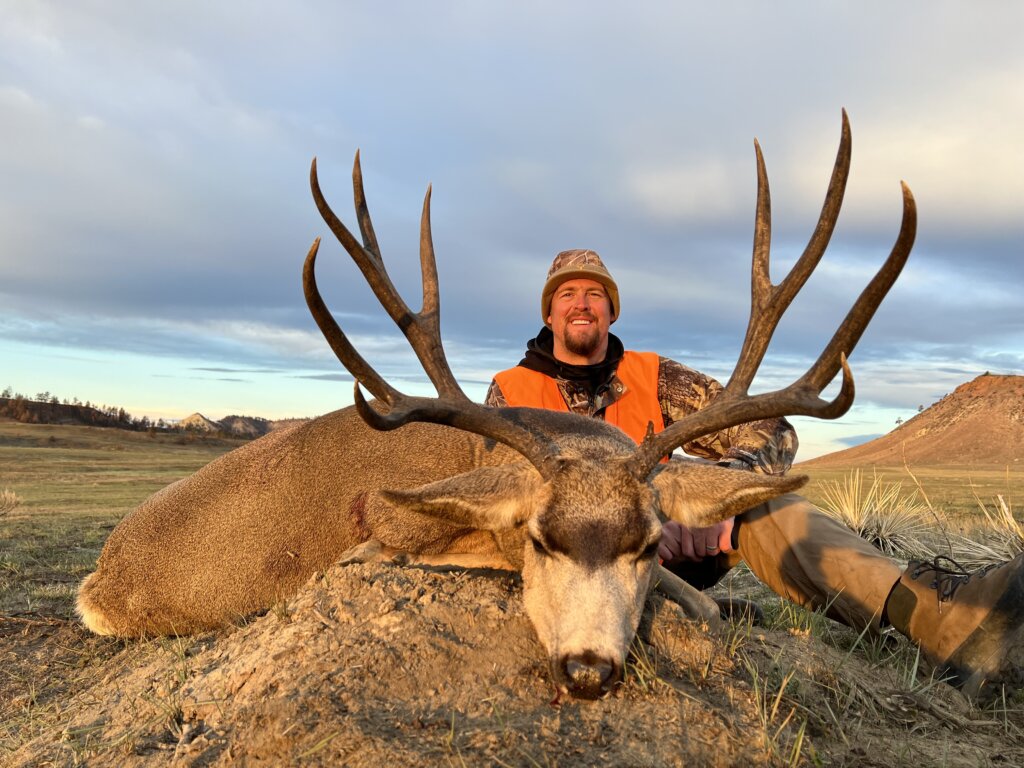 Mule deer densities vary greatly across the state but as a whole, populations are stable. For those in search of representative deer, plenty of options are available offering action-packed hunts. Trophy hunters must be cautious as only a handful of areas can consistently produce bucks scoring over 170. 
Whitetail deer have expanded across the state and continue to increase in population. Hunting these western deer can offer a unique experience as spot-and-stalk hunts are readily available across much of the state. Tree stands and ground blinds are employed on many of the smaller drainages as well. These hunts can be eye-opening for those accustomed to hunting big timber with minimal visibility. This open environment allows for a high number of overall sightings and overall trophy quality rivaling much of the Midwest. 
Due to the difficulty of drawing top permit-area deer tags, it is nearly impossible to predict when you might draw. However, a general deer hunt tag that fits almost every hunter's individual priorities is available.
In summary, Montana's non-resident application system can be quite confusing and one of the most complex in the West, but I assure you that the team at WTA TAGS thoroughly understands every caveat, each twist and turn, and will be able to look out for your best interest.
For assistance with applying for the 2022 Montana deer and elk draw, contact WTA TAGS at 800-755-8247 or click here to email. The deadline, remember, is April 1.