When the state of New Mexico is mentioned among hunting circles the conversation will rarely, if ever, lead into Coues deer hunting. The fact is many hunters do not even know Coues deer exist outside of Arizona and Old Mexico. The truth is New Mexico offers fantastic hunting opportunities with phenomenal draw odds for Coues deer.
Coues deer are found only in the extreme southwestern portion of New Mexico. Here you will find rugged desert mountains with elevations ranging from 4,500-8,000 feet above sea level. Well-developed road networks do exist in certain areas allowing hunters, of any physical ability, to be successful. If you are looking for a true physical test in rugged country, large roadless blocks of mountain range do exist that require extremely physical hikes to access. Regardless of the style of hunt you prefer, an area can be matched to your desires.
The hunt for Coues deer exemplifies western hunting as a whole. One can expect to spend countless hours behind binoculars and spotting scopes picking through this massive country in search of a suitable buck. Once a buck is located a longer than average shot is to be expected. The topography here makes for a long-range shooters paradise, 300-500 yards is the norm.
New Mexico offers hunters the opportunity to draw Coues tags with archery (September or January), muzzleloader (second half of October), and rifle (1st season takes place in late November and the 2ndseason is early December). The second rifle hunt is often regarded as the best hunt in the state but great bucks are harvested during all seasons.
Those applying into the New Mexico draw must remember that non-residents are allotted 16% of the total tags of which 6% go in the un-guided pool and 10% go in the guided pool. The state's best tags will often have 1%-5% draw odds in the un-guided pool and 15%-30% in the guided pool. Youth only tags are available for both rifle hunts as well as the muzzleloader hunt. Youth odds in the guided pool are the best in the west with 50%+ being the norm. Remember, WTA TAGS applies kids FREE!
With bucks over 100 inches being the norm and draw odds that are sure to only get tougher the time to apply is now! Once you draw WTA has the right outfitters in the area to ensure your tag is utilized to its full potential.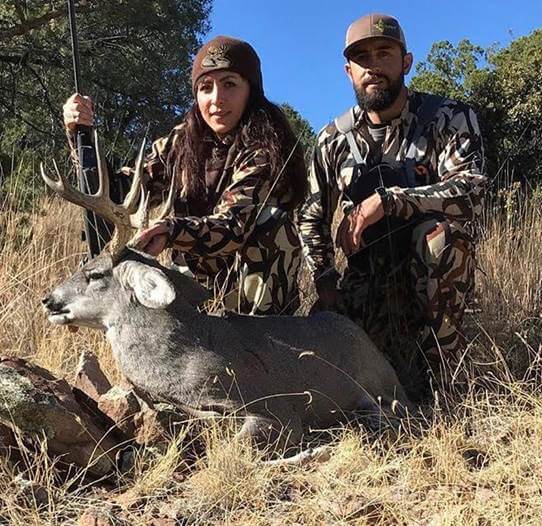 Now through December 31 WTA TAGS is offering free application service into the New Mexico Coues deer draw to everyone using PROMO CODE 40X. All you pay is the $13 state application fee and we will even float the tag fee on your behalf! If you would like to apply into the 2019, New Mexico Coues deer draw please click on the red button below and a WTA TAGS consultant will contact you or feel free to give us a call at: 1-800-755-TAGS(8247).