In his quest for the North America 29 x 3, by taking each with a Rifle, Muzzleloader & Bow, Mark Peterson shares his hunt stories we call "Triple Threat".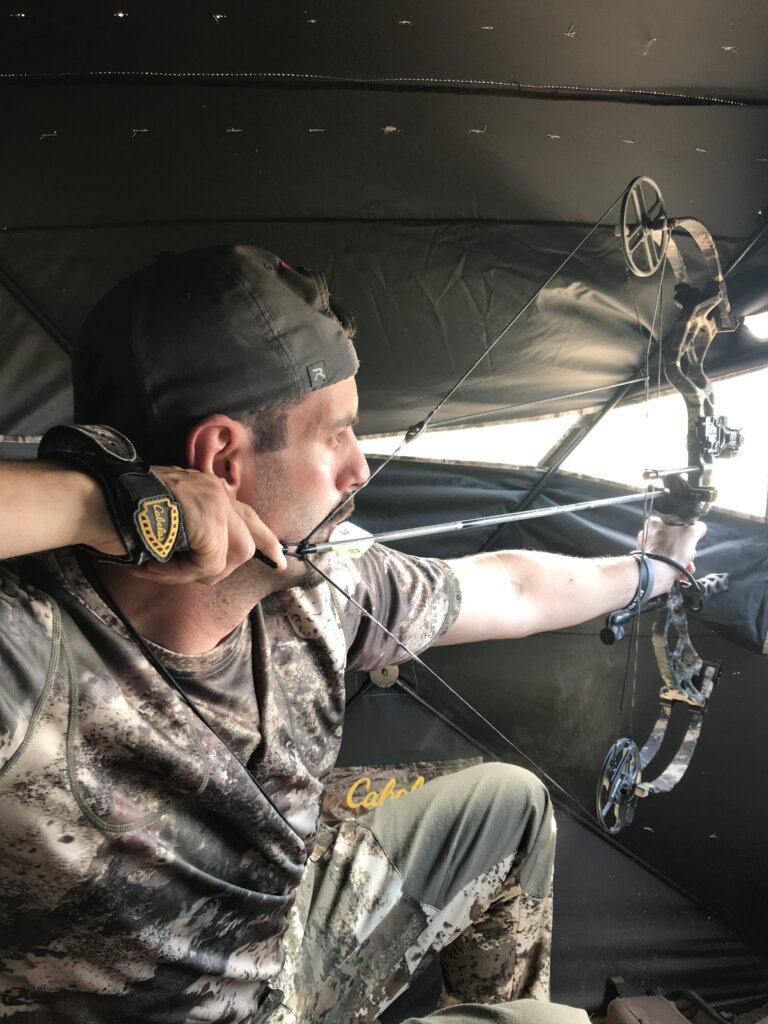 There are a lot of great options when looking at where to hunt antelope. In my opinion, Colorado, New Mexico and Wyoming are the top three states. When deciding where to go for my archery antelope hunt, I made the decision to go back to a familiar place where I have had a great deal of success over the past couple of years. This is also the place where I took my muzzleloader antelope. I booked with one of WTA's most trusted outfitters, Whitaker Brother Hunting Company, of Colorado. The twins, as they are known to everyone, are twin brothers who are amazing outfitters and have some of the very best hunting grounds in Colorado and New Mexico.
On this trip, we hunted in the southwest portion of Colorado. The reason for this is that the ranch we were hunting on has an extremely high density of antelope. High density means I would have more chances for success, which is priority #1 when hunting with a bow and arrow. The second thing that I look for, in picking an ideal location for archery antelope, is type of terrain. The ranch where we were hunting has just enough rolling terrain to make spot and stalk possible. But the main key to this ranch was that it didn't have too many spots for water, but just enough. When there are too many water spots, it makes it too difficult to predict where the antelope will come to water. With a lower number of water options, it made predicting, a bit easier, where the antelope would come to water.
The game plan was to sit in a ground blind that was set up over a water source that antelope had been using regularly. This makes for some long days as antelope are very unpredictable as to when they come to water. It might be first thing in the morning but more often than not, it is during the heat of the day. We also picked a spot where we could tie in some spot and stalk if we glassed up any good bucks in the distance that made a stalk feasible. By being open to both sitting water, and then getting out for spot and stalk, we would increase our chances for success.
The first morning we slipped into our ground blind just after sunrise as we wanted to be able to see on the way to the blind in case there was a good buck in a place where we could make a stalk. Unfortunately we didn't see any antelope bucks on our way in, so into the blind we went. About 30 minutes after getting into the blind, a group of three bucks appeared about 150 yards out. It looked like they were on a straight line to our water. I quickly grabbed my bow and got ready as the bucks headed in. But, they stopped at about 100 yards out and, then all of a sudden, like antelope do, they took off in a dead run. Not knowing what happened at first, we quickly saw the reason for them running was they had spotted two smaller bucks about a half mile away. As the rut was just beginning and bucks were starting to challenge each other, this group had to go and make sure that they still held their spot as kings of this particular prairie. As we sat and watched the antelope square off and then run the smaller bucks away, it gave us hope that they would eventually work their way back to our water.
We watched the same group of bucks for four hours; they would go from eating to bedding and back again. We made a plan to slip out and try a stalk on them. It almost worked out perfect, but we ran out of cover just under 100 yards from them and didn't want to force it and bump them away. Where they were at, it was just too windy to even think about a long shot. So back to the blind we went and spent the rest of the day watching that same group of bucks eat, posture each other and lay down. As we left for the night, we felt very confident about the next day as that group of bucks had not hit water all day, so there was high likelihood they would the next day.
The next morning, we did the same routine as the morning before, going in just after sunrise to see if we could glass up any antelope. This time we did spot antelope all around us, but they were all in short grass so we did not have any cover for a stalk. Instead of bumping any bucks, we slipped quietly into the blind. It was a slow morning in the blind but we knew that by having so many antelope around the blind, it was just a matter of time before one of them would get close enough for a shot. The temperature was also going to be about 10 degrees warmer than the previous day, which made our location, sitting over water, a good one.
Just after 2 PM, I looked out of our back window and caught a single buck moving our way at about 120 yards. We quickly swung our Camera set up so it would be out of our left window as it looked like this was where the buck would be coming in from. It took the buck almost an hour to feed his way in, but he came in just where we thought he would. As he stopped to feed broadside at 60 yards, I touched the release to send a perfect arrow away. This was a great first archery antelope.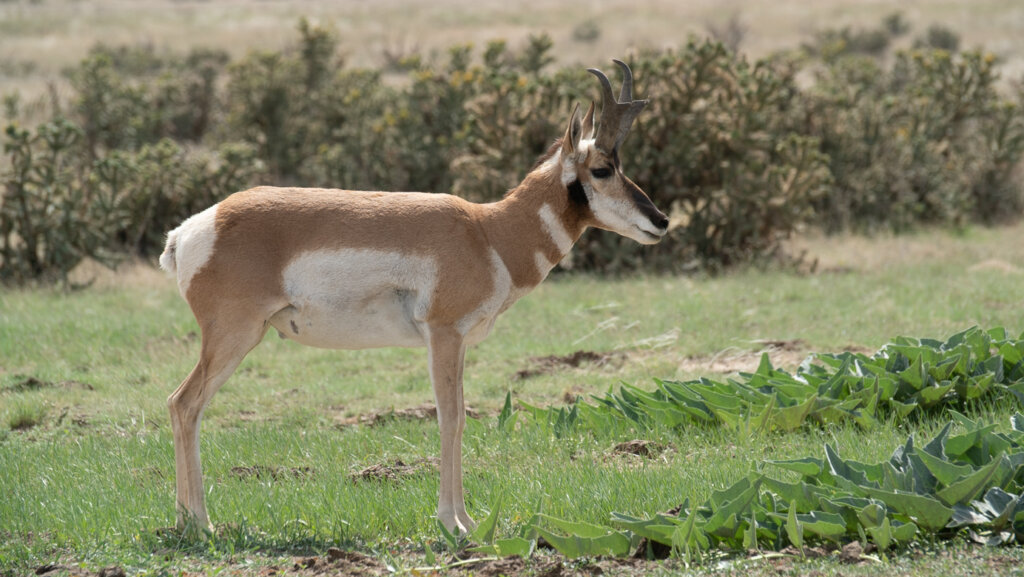 Archery antelope hunting is an awesome trip and one that I know I will do again, very soon. Like a lot of hunting, it can go from nothing to everything in a split second. And because of the timing of the archery season, it fits in well in the time slot before elk and deer really start to heat up!!!