After an extremely successful quail hunt in Arizona, we loaded our equipment and dogs and set out for our next destination in northeast Oregon.  During our quest this season for the Upland Slam, luck has almost always been on our side.  To date the only species that we were unsuccessful in taking was chukar in Wyoming.  While there, we never saw a single wild chukar in our three hard days of hiking and searching for them.  However, like almost all of the species we were seeking, a backup option was already in place.  The consultants at WTA had a ranch in the foothills of the Blue Mountains in northeast Oregon.  This outstanding outfitter is based out of Heppner, Oregon and has some of the best big game and wild bird hunting there is.  It also happens that this section of Oregon holds some of the best wild chukar hunting available in the US.
Chukars live in rocky, steep and at most times, remote locations.  This makes true wild chukars one of the toughest upland birds to hunt in North America.  But, finding that wild covey would make it all worth it.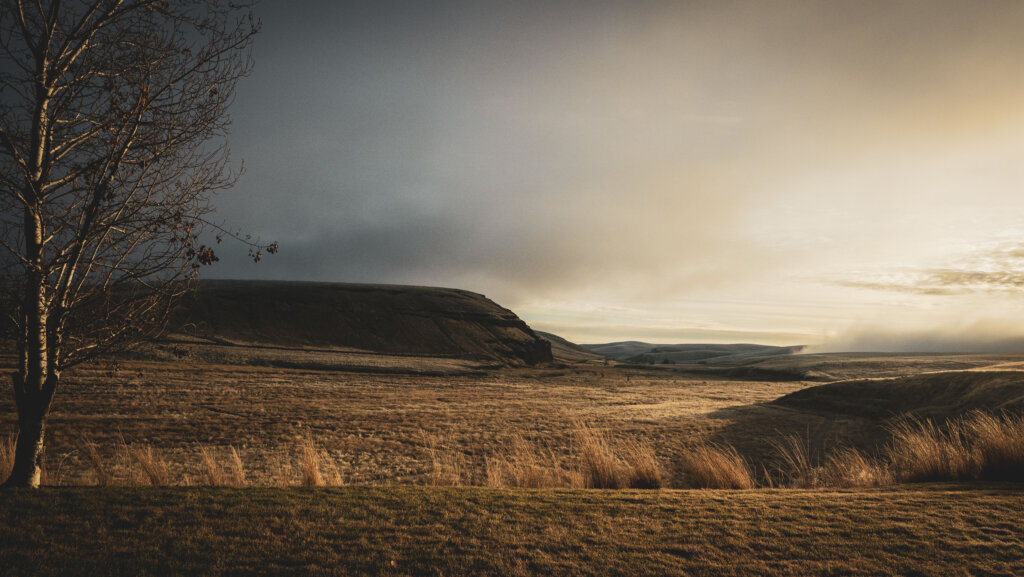 It was a long trip from Arizona to Oregon, so upon our arrival we were ready to get out and stretch our legs.  Our dogs were ready as well.  As we had arrived into camp during early afternoon, we unpacked and set out for a 2 to 3-hour hunt before dinner.  Since it was early December, chukar season was open but so was pheasant season.  However, as the daylight hours are short in December in Oregon, we knew we didn't have a great deal of time to hike up to the top of the hills, so we chose to try a lower area that sometimes holds chukars along with pheasants.  We would work the side hill on our way out from the truck and then, on our pass back, work the lower area. It didn't take very long into our hike on the hillside to realize just how steep and rocky the chukar hunting was going to be.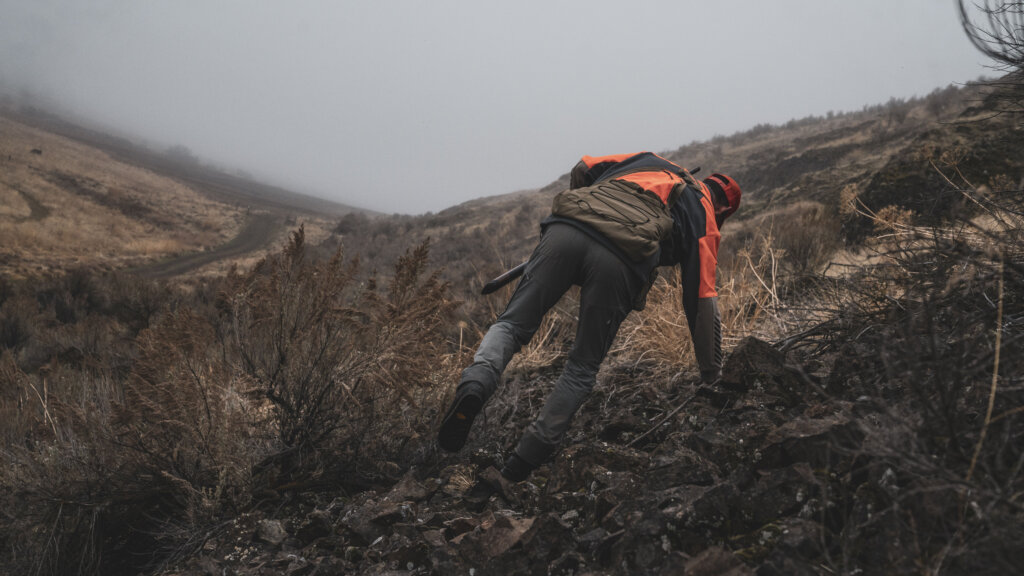 After about an hour of hiking behind our dogs, we had our first point ahead of us.  Of course, it was in one of those tough spots to get in and take a shot.   I made my way as quickly as possible behind Shooter, who was on point, trying to get into position for a shot.  He was rock solid but as I moved in, the covey exploded about 15 yards ahead of him.  As I raised up to take the shot, my feet starting to slip sideways on the loose rocks and smaller stones underneath me.  Luckily, I was able to twist and landed on my butt, not sliding too far down the hill.  However, covey #1 escaped without me getting a shot off. Welcome to wild chukar hunting! 
We continued along the hillside with no more chukar action.   Knowing that darkness was soon coming, we dropped down off the hillside to the field and started to hunt a tall grass patch back to our vehicles.  Our dogs were working extremely hard and we could tell that they were pushing birds ahead of us.  Before the end of the field, we ran out of legal shooting and unloaded.  Of course, it seemed like every rooster in Oregon took to flight as we hit the end of the field.   We weren't able to get any birds, but we still had an action-packed afternoon. Hopefully the next morning we would get our second chance at some Oregon wild chukars.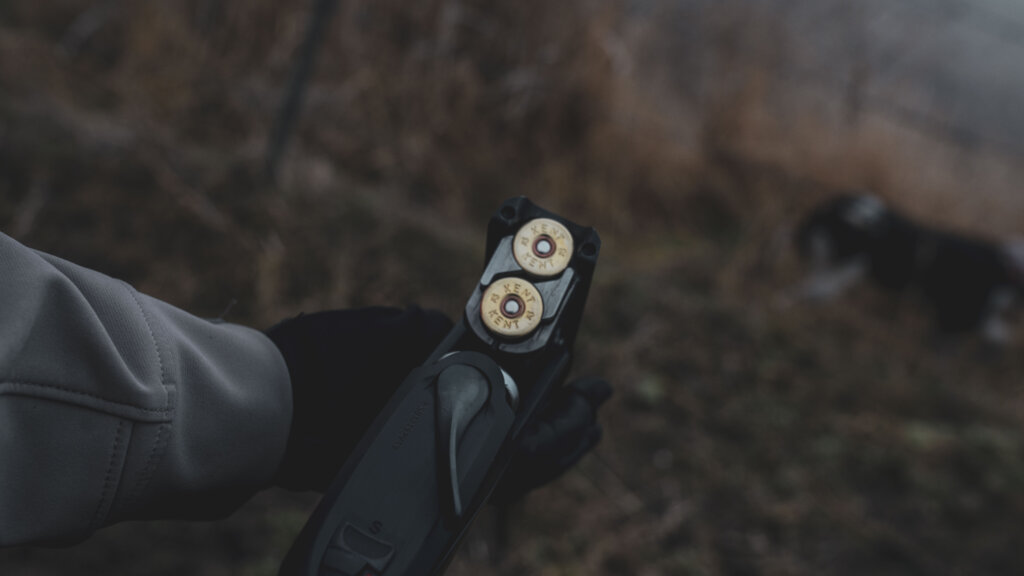 Our main focus the next morning was to get up high in what we were told was the best chukar area around.  There was a heavy fog as we hiked our way up to the top of the hills.  Being from Michigan, I call things "hills" that are steep and rocky "ups".  Probably they really should be called mountains as they are steep and extremely rocky.  It took us a good 90 minutes of walking up, before starting to side hill with the wind hitting us in our face. This would be great scent conditions for the dogs.  The fog was starting to lift as the sun began popping through.  Watching the dogs work this particular morning was a memory I will never forget.  It was a picture-perfect morning in the field.  It didn't take long for the dogs to get birdy and we had a point on our first covey of the day.  Because of the large areas we were hunting, Dad and I were about 100 to 125 yards apart from each other.  This allowed our dogs to cover more territory.  What this also meant was when we found a covey, it would be tough for the other hunter to get to it in time for a shot.  As luck would have it, Arrow had the first point in front of me.  I quickly moved in and saw the covey running on the ground about 30 yards in front of Arrow. As the covey took to the air, unlike the prior night, I had good footing.  I made the shot and had a great male chukar in hand.  I had successfully taken the wild chukar for my Upland Quest.
This was the first of six coveys that our dogs pointed and put up during the day.  The hunting was extremely tough as the terrain was steep but the quantity of birds, we got into, made all of the hiking well worth it.  Dad and I both ended up with a pouch full of birds and had a great day in the field with our dogs.  Our dogs worked tremendous on the steep hillsides and absolutely loved the rough terrain.  Oregon was totally different than what they had done a few days earlier in Arizona.   One of the most rewarding things about the quest for then Upland Slam has been watching our dogs mature and learn in the field.  They didn't have previous experience on most of the species we hunted.  They learned on the fly, just as Dad and I did.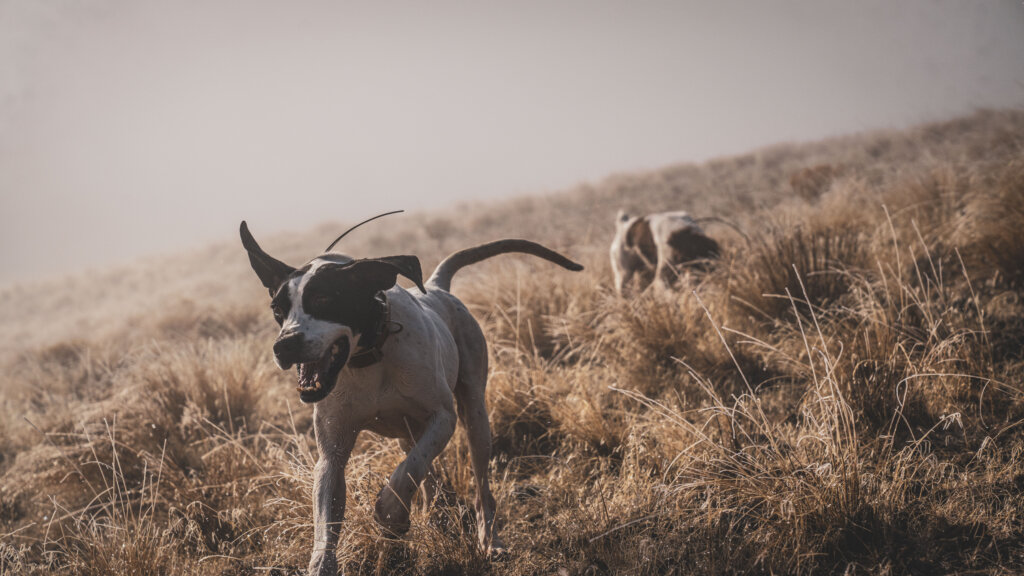 After our great hunt in Oregon, we loaded up all of our equipment and dogs yet one more time.  We were heading for Sidney, Nebraska for pheasant hunting.  The fields we were hunting would be close to WTA's main office and Dad and I looked forward to seeing some of our Nebraska friends.
Wild chukar hunting isn't for everyone or every upland hunter.  Most bird hunters have hunted released chukars but true wild chukars are a far distant relative.  If you want to experience "the wild side" of chukar hunting, give the team at WTA a call.  We work with the best outfitters and the best guides in the world.  Our experienced and knowledgeable consultants at WTA have put me in the right places, at the right times, for this Upland Slam.  If my luck holds, by February, I will come face-to-face with the last few birds needed for the Upland Slam.