The last stop to complete my world slam of turkeys this spring, is in one of my favorite places, Sonora Mexico. I have been fortunate to hunt Sonora several times in the past for Coues Deer, Mule Deer and Desert Sheep, but the area is also known for great Gould's hunting. My previous Gould hunt was in the neighboring state of Chihuahua. Gould's are also found in the US states of Arizona and New Mexico, but these are draw tags. My name is in the hat, yearly, for these draws and eventually I'm hoping to have my name drawn. The highest population of Gould's is in northern Mexico, with Sonora having the highest population. Gould's have the most striking color by far and their light color tail feathers pop against the desert vegetation. The sight of a strutting Gould, coming into the decoy, is one that will stir the heart of every turkey hunter.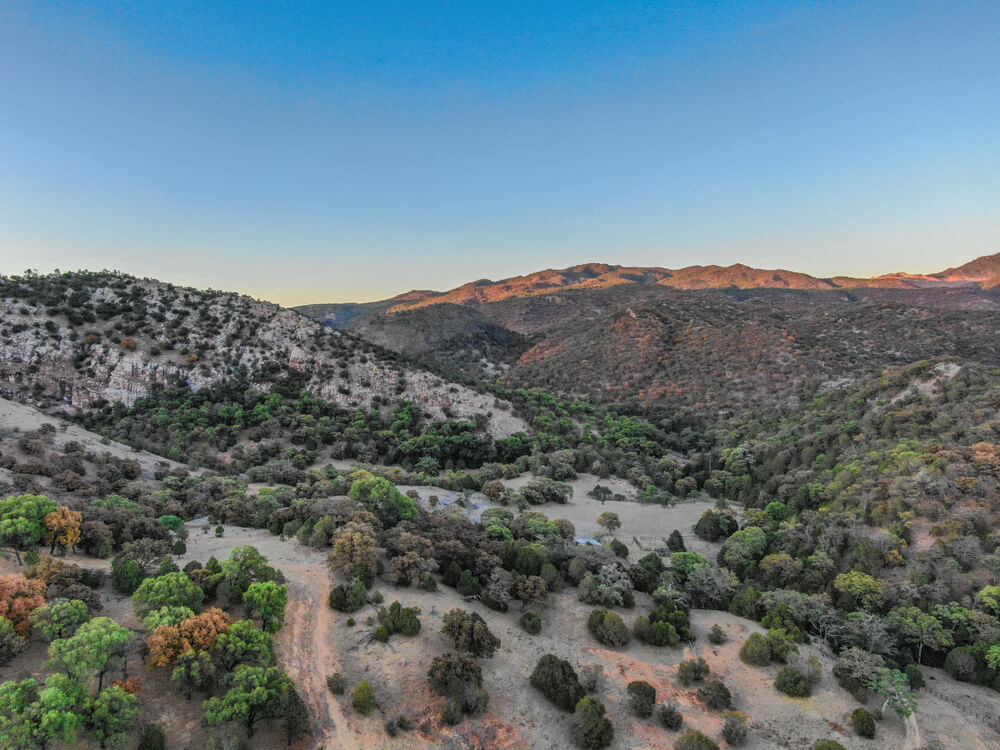 The most asked question I get when talking about hunting in Mexico is "Is it safe?" Much like in the US, there are parts that are safe and those that aren't. I often tell people that there are parts of Detroit or Chicago that I wouldn't send someone to and the same is true for Mexico. In general, most of Mexico is extremely safe. The most important part of booking a trip to Mexico is to make sure that you go with a great outfitter. At WTA, we vet all of our outfitters by going to the outfitter and hunting with him. In Mexico, like a lot of the places in the world, you need a great outfitter, not only from the hunting side but also for the logistics and safety of getting in and out of the hunting area. On this trip, I was going with one of WTA's best. He has had scores of very positive comments back from WTA clients. Now, after having numerous WTA consultants hunt with this outfitter, it was my turn to head south of the border. We departed Michigan, by air, early in the morning and arrived into Hermosillo early that same evening. The outfitter met us at the airport and took us to a local hotel where we would spend the night before heading out to camp the next morning. If you haven't spent time in Hermosillo, you need to go. I have found the food to be great and truly world class. Both the seafood and steaks that I have had in Hermosillo have been phenomenal. I consider Hermosillo to be a destination city for fantastic food.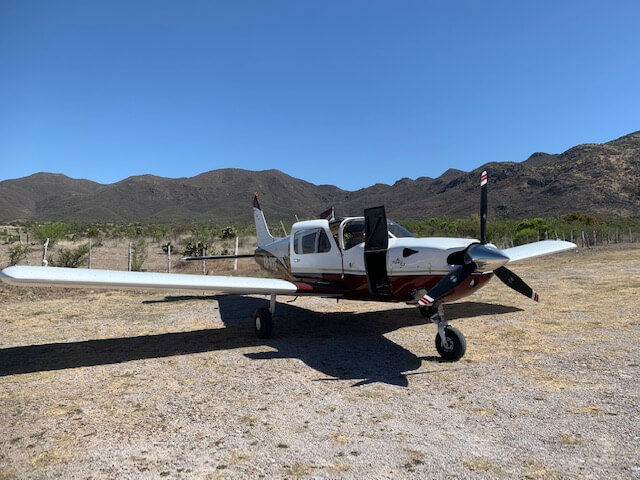 The outfitter has two options to get into Turkey camp, which is located in the Sierra Madre Mountains. You can either take a drive of six hours, much of it on some rough back country roads, or there is a small charter plane that will quickly take you from Hermosillo to the local town where the outfitter bases his turkey camp out of. On this trip, we chose to do the airplane route, which was the first time I have flown low in Sonora and the Sierra Madres. The views from the plane were breathtaking and our flight was less than an hour. Upon arrival, we did a quick change of clothes and we were off to hunt.
I could quickly tell that the outfitter had gone above and beyond with his pre-scouting of the turkeys. In talking with our outfitter, Sergio, he mentioned that he had guides in the field for 5 weeks before the season. They were scouting, fixing roads and getting the camp ready. The drive from camp, to our first hunting area, was only about 30 minutes and put us in an old cattle area at the bottom of some very steep canyon hills.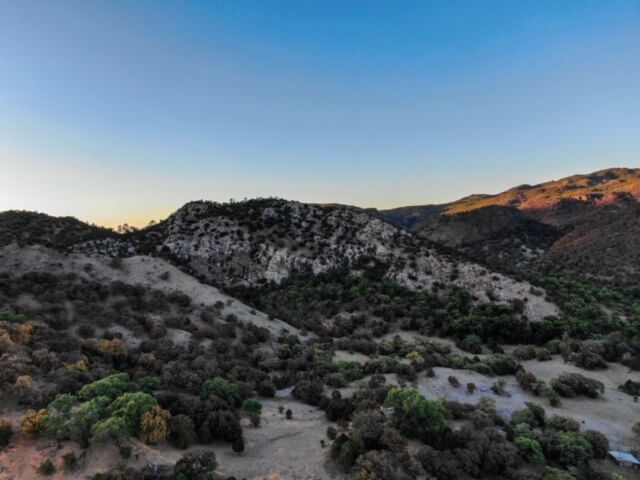 The canyon views were stunning, and we were set up plenty early for the afternoon hunt. We had our decoys out and were in position by 2:30 in the afternoon. We were set up on a pinch point between the higher areas on the hills, where the turkeys roosted, and the lower areas where they would feed and drink. The turkeys would usually go back and forth throughout the area most of the day. As we walked the road in, there were strutting marks all along it; that was a very good sign. We would occasionally call, but we did not overdo it. Around 4 pm, a lone hen came in and investigated the decoys; then she wondered off.
Just after 5 pm, Sergio motioned that he heard a turkey coming in on our hard right. Not long after that, we spotted a big tom slowly feeding towards us. After a couple of minutes of feeding, he looked up and spotted the decoys. He began to walk on a line right to the decoys. The bad part of this is that he was walking the tree line, which was going to put him at about 10 yards when he stepped in front of us for a clear shot. He continued working our way until he walked into the opening; I let him continue on to the decoys. As he walked about 8 yards from us, he sensed something wasn't right. Usually, at this point is when I like to blame Grant and say that he saw our camera. It had to be the camera. The tom put his head up and started to walked away. I slowly moved my shotgun around for good shot. Everything was perfect and my world turkey slam, in a single season, was complete. We could tell that it was a big gobbler as it was coming in, but we had no idea until we got up to him, that he had 3 beards!!! I couldn't think of a cooler way to complete the slam. We finished up filming and photos and called it a day. It was Carne Asada that night at camp and we spent an enjoyable evening discussing turkeys across North America.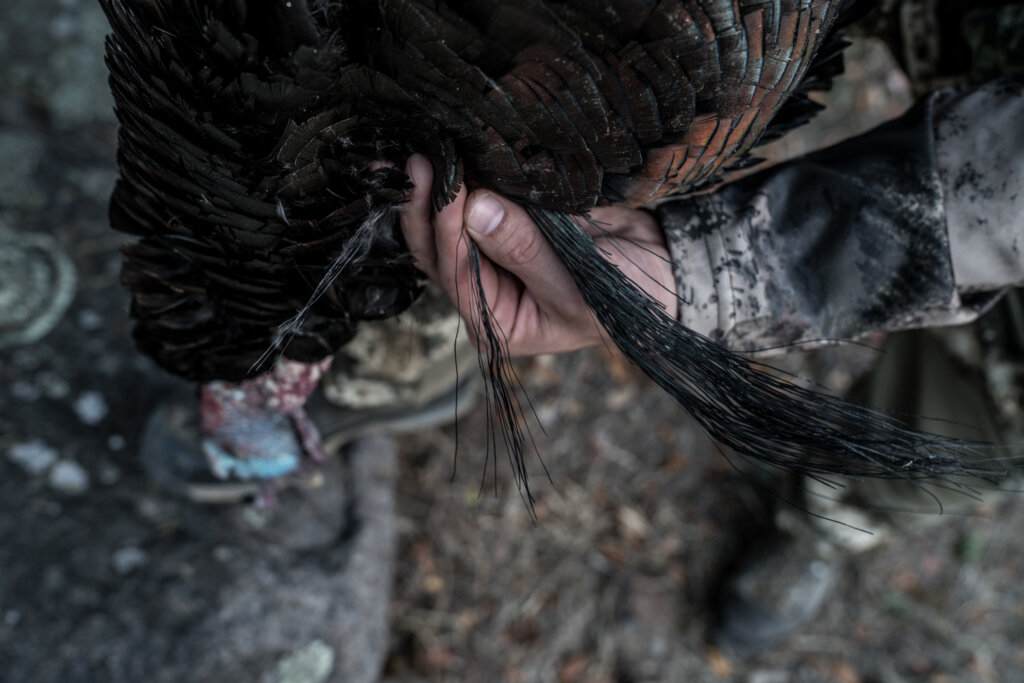 The next morning, we were off early, but we went in the opposite direction from camp. Our set up was much like the evening before. The steep canyon walls made the lower valleys into funnels that the turkeys would use throughout the day. We set up at a crossing where 3 valleys met. As the sun started to come up, we had turkeys gobbling from every direction all around us. As these turkeys started to fly down, the most dominate gobbler was behind us. We could hear him slowly making his way towards us, gobbling often. When he seemed to be just over a small knob behind us, hens started to come over and go to a small watering hole. In total, nine hens and four jakes came over the knob to the water. The gobbler stayed behind, out of our sight. The hens and jakes were within 20 yards of us, while the gobbler was going crazy on the other side of the knob. With the tom gobbling fiercely, the hens and jakes slowly worked back to where they had come. Once they were out of sight, we got aggressive with the calling and fired him up, but it just wasn't enough to pull away from all of the hens. With no luck after about 45 minutes, we decided it was time to back out.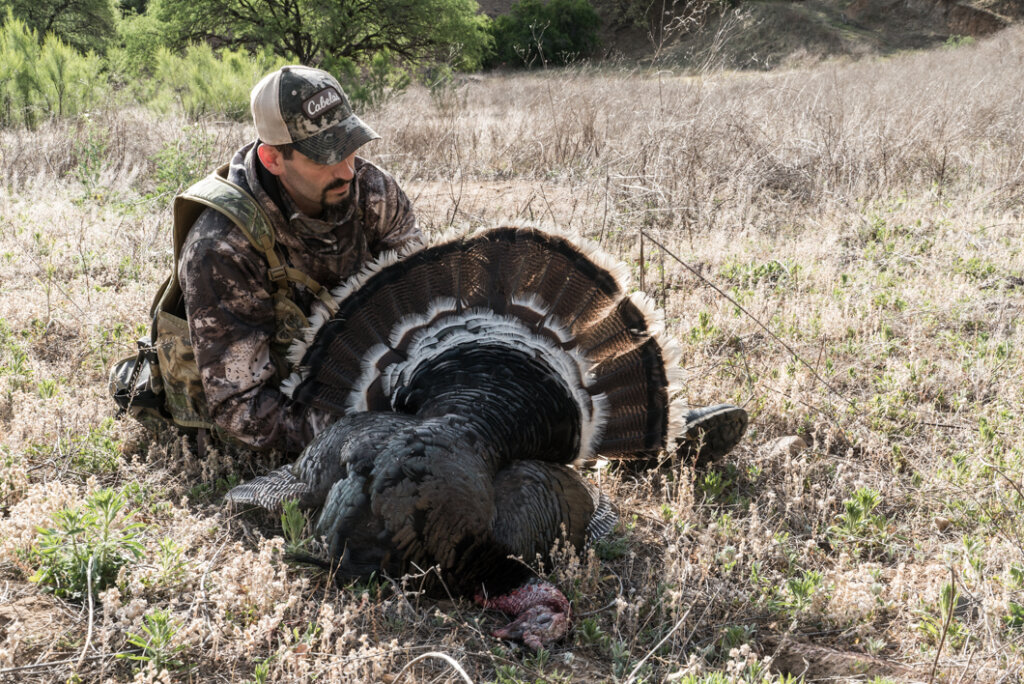 We went back to the truck planning to try a different area while the morning was still young. Just as I finished unloading my shotgun by the truck, a gobbler went off no more than 100 yards away from where we were. We edged away from the truck and spotted him strutting on an old two-track going away from us. After loading my shotgun back up, we quietly moved up a ridge top in his direction until we were set up right above where we thought he was. Our call was answered by his gobble and no more than 60 seconds later, he topped the hill at 25 yards. With a good shot, my Sonora Gould hunt was over. When we walked up to him, much to my surprise, I saw that he had two beards. This was a heck of a Gould hunt; two gobblers and five beards!!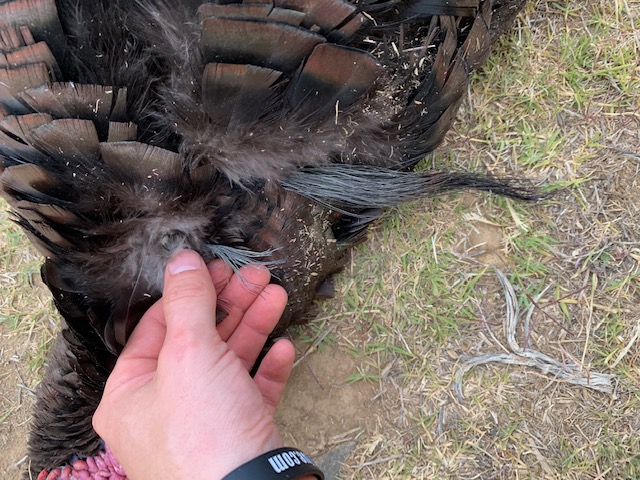 Sergio's operation here in Sonora is absolutely great. It is not only the best for Gould's, but maybe one of the best turkey hunts in North America. I had such a great time that I booked Dad and myself to come back down this winter and hunt for some of the elusive elegant quail that call Sonora home.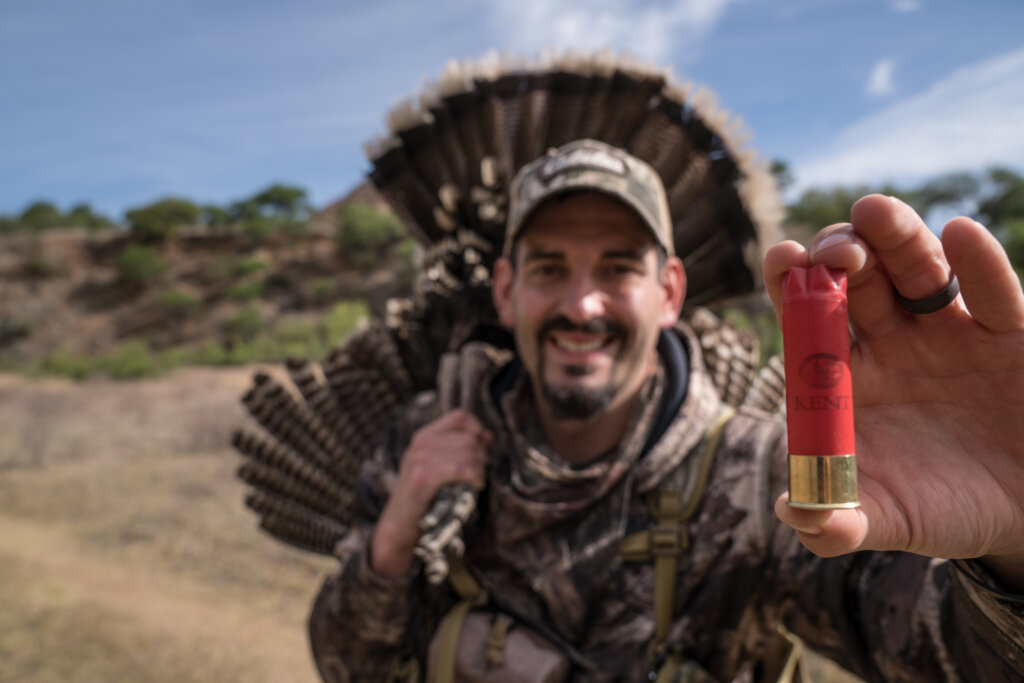 I had successfully completed my quest for the 6 turkeys of the world turkey slam in a single season. From the start in mid-March in Florida, to the completion here is Sonora, was 46 days. I couldn't have done this without the help and guidance of the team at WTA. They put me with the best outfitters at the right time in each season. If you are interested in completing your own world slam, or going on the turkey hunt of a lifetime, give the team at WTA a call.