Wyoming deserves a special place in any conversation about mule deer and antelope hunting. Wyoming offers the chance to hunt both species simultaneously in most areas, expanding the scope of your hunt, and the number and type of opportunities as you hunt. For keeping your options open, there's nothing like having both mule deer and antelope tags in your pocket as you set out for the day. Or, if you prefer to focus on one animal per year and have the chance to put all your effort and concentration into one species, then apply for whichever one trips your trigger this year.
In any case, this is a draw you don't want to miss. The deadline for Wyoming mule deer and antelope is May 31 and results will be posted around the middle of June, which gives you plenty of time to get geared up and prepared for your hunt.
How the Draw is Conducted
Wyoming uses an extremely complex but fair draw system that includes preference points as well as a random element. This is the best of both worlds as point-based draws are very predictable, but those with a nominal number of preference points still have a chance of drawing a great tag.

Non-resident tag allotments for deer and antelope are split between the Regular (60% of the non-resident quota) and Special (40% of the non-resident quota) for each unit. The only difference between the two tags is the price, with the Special costing approximately twice as much. Within the Regular and Special draws the tags are split with 75% of available tags going to whomever applies with the most points and 25% allocated randomly among all applicants who did not draw out of the highest-points pool. Typically, applicants willing to pay for the higher-priced Special tag will have better odds in the random as well as require fewer points to guarantee a draw through the predictable, points-based side of the draw.
Exceptions to this statement do exist. It sounds complicated, until you dive in and get a good look at the big picture. We here at TAGS know the ins and outs of the Wyoming draw, so for clarification on individual units, please contact us.
The bulk of Wyoming deer and antelope tags are rifle tags but you can bowhunt during the archery season by purchasing a $75 archery endorsement. It should also be noted that crossbows are legal throughout the archery season. This is a great option as the September archery season can be phenomenal for deer and antelope.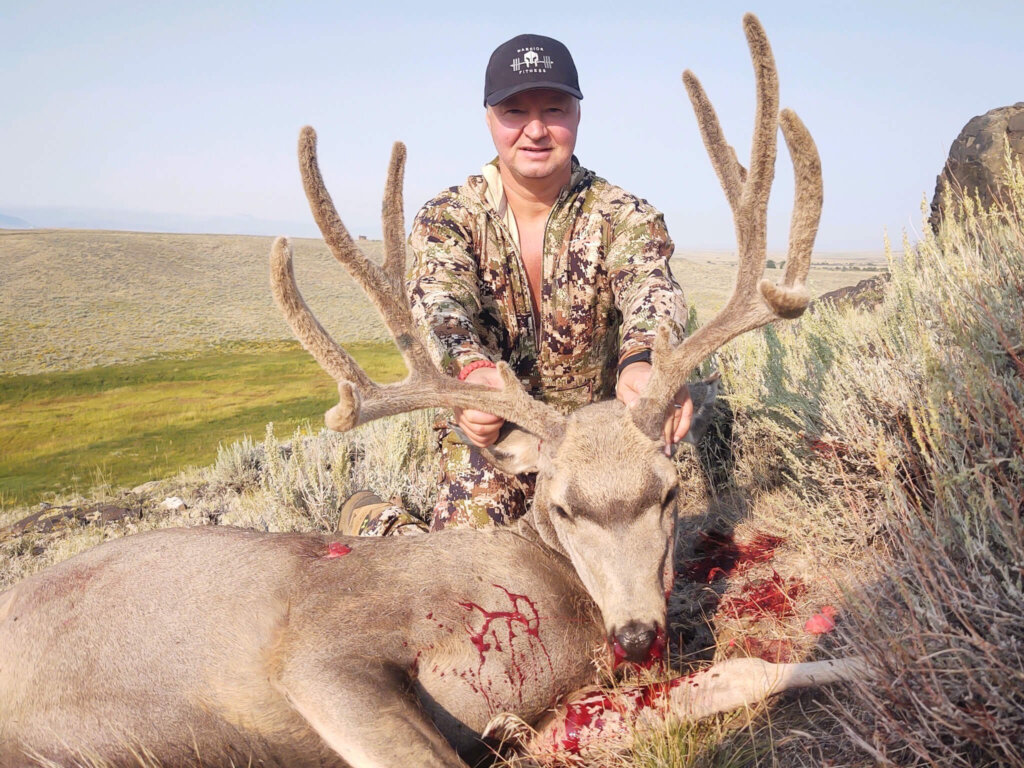 Mule deer can be found across the state of Wyoming, but the trophy quality and style of hunt will vary greatly from one area to the next. If you are looking for a good representative mule deer, they can be found across most of the state. If you are looking for a chance at a bigger trophy buck, you may need to look at the better private-land ranches. These hunts are typically conducted using 4×4 pickups and/or UTVs, so they can accommodate most any physical capability. Or, for the more adventurous hunter, look to the mountains of western Wyoming, where hunts are much more physical but offer the chance for a trophy deer and a true mountain hunting experience.

Managing expectations versus point status can be difficult but your consultant at TAGS will be able to assist in matching you with the right unit, outfitter and hunt dates because we know these three factors are pivotal to success and overall enjoyment of the hunt.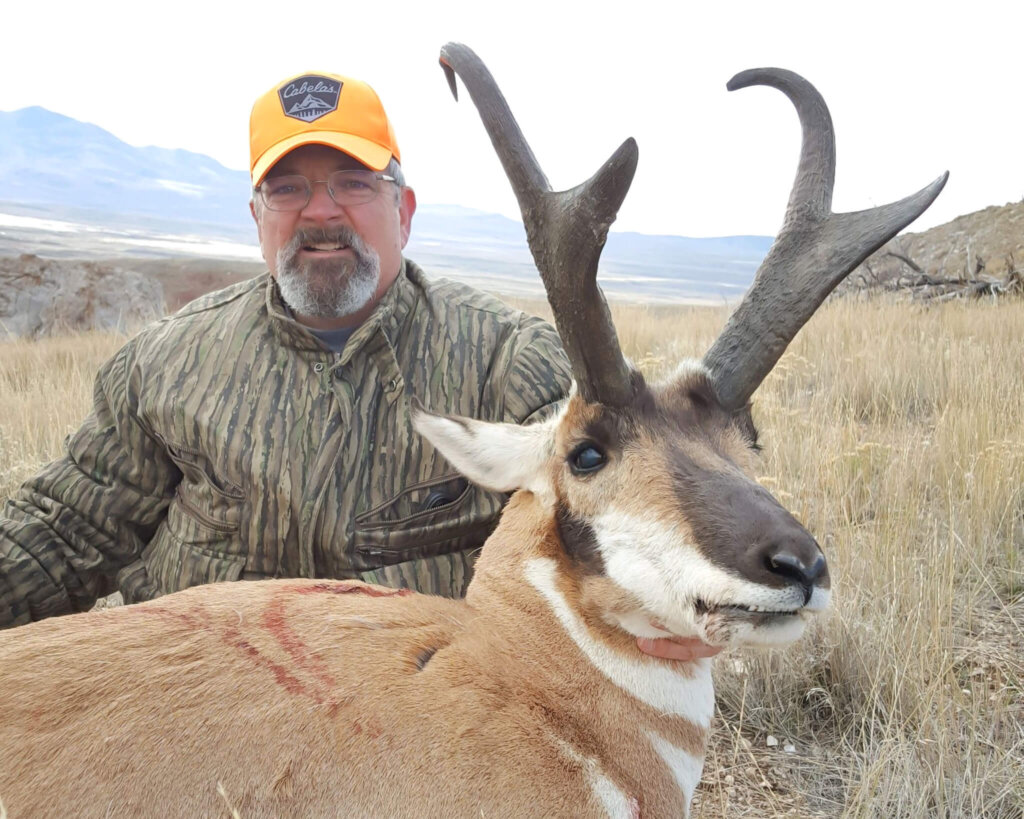 Wyoming boasts the largest antelope population in the U.S. and the most B&C entries each year, and it has readily available tags. These three facts make it a no-brainer. You should apply for an antelope tag in Wyoming or at minimum, build up points. Great hunts that offer 100% draw odds with 0 points are available here. These hunts will typically produce representative trophies with the occasional big buck being taken. For those after a trophy buck (80+ inches), you need to be in the right area. I can assure you that WTA TAGS constantly keeps a finger on the pulse of Wyoming antelope production. When you use our services, you're assured to have maximized draw odds in an area that aligns with your personal goals.
Also, an antelope hunt in Wyoming is the perfect option for youth hunters or a person new to our great sport, and they come at a much more affordable price point than many other big-game species.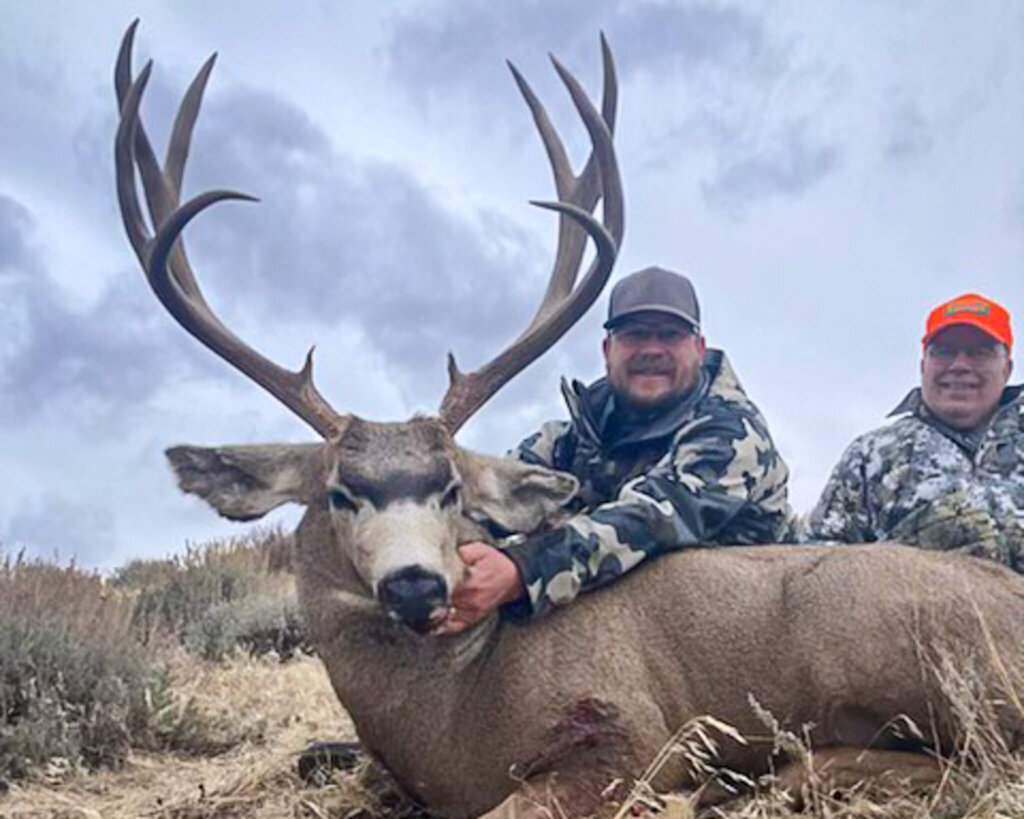 Don't miss another year of applying and building points in the great state of Wyoming. This is a foundation state that should be a pillar of every hunter's application portfolio. That's how much we like this state and the opportunities it offers.
Give WTA TAGS a call at 1-800-755-TAGS (8247) or email us  if you would like assistance applying in the Wyoming draw, building valuable preference points, and/or maximizing your current preference points.