You can't roller skate in a buffalo herd, according to the Roger Miller song, but I bet you'd sure be happy if you drew a free-range bull bison tag.
Free-range bison are tough to come by these days. Only a handful of states have free-roaming herds, and those are in small pockets here and there. Any free-range bison tag is coveted and highly sought after by sportsmen and women across the country, not to mention the international hunters who also want to hunt the iconic animal of the American West.
The problem is that draw odds in any of those few states are typically not any better than those for the highly prized Rocky Mountain or desert bighorn sheep, except for one state. The Equality State may be aptly nicknamed for its bison hunt draw odds.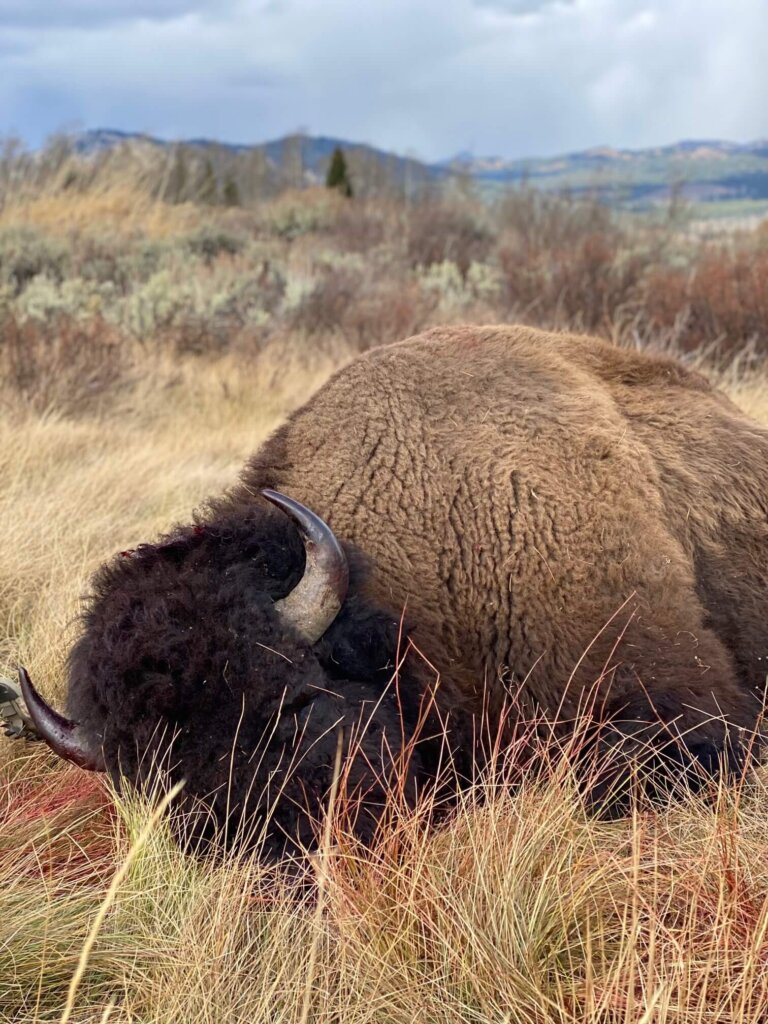 By having "any-bison" draw odds of approximately 1 in 17, Wyoming has by far the best draw odds for bison in North America. Period. The kicker is that Wyoming is also a "float" state where you front the entire cost of the license at the time of application. This is a healthy investment of $4,417 that the state will sit on for months while you patiently/impatiently await the draw results. Additionally, there is not a point system in place for bison, meaning equal odds are the best odds you can get.
The good thing for applicants who use WTA TAGS is we float the $4,417 and will complete the entire state application process for you. All you have to do is call or email us, make a plan with one of our knowledgeable consultants, fill out your portfolio paperwork, and sit back and wait for the draw results. And, importantly, if you draw, we have one of the best outfitters in the Jackson area to take you on the adventure of a lifetime.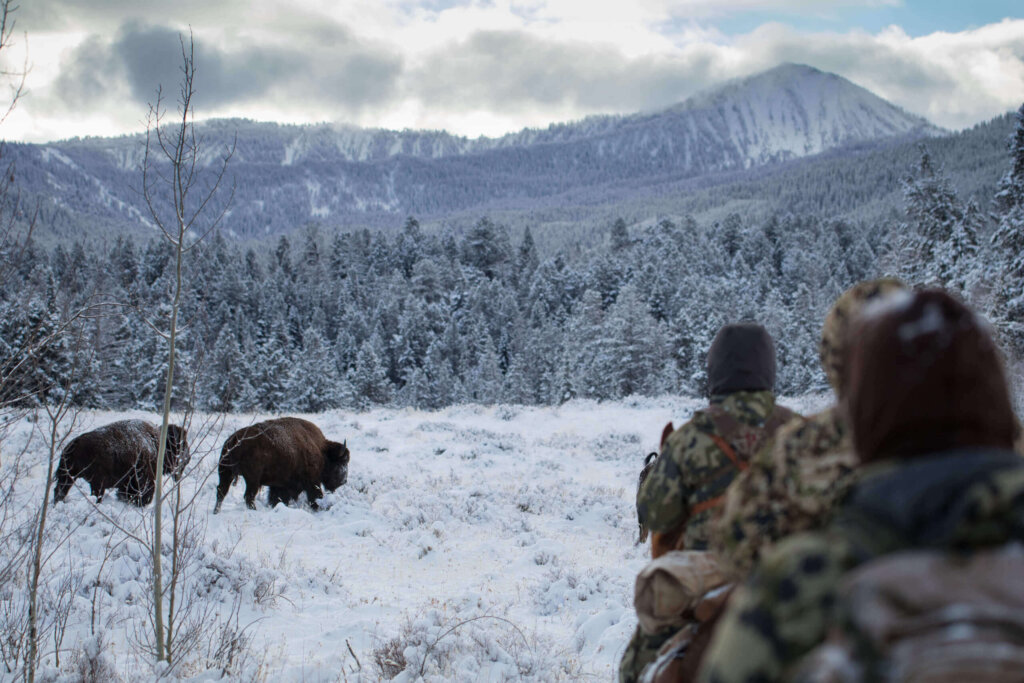 Most bison hunting occurs in the breathtaking Bridger-Teton National Forest or the National Elk Refuge (which has a separate, special draw). The national forest hunt is where our specialized outfitter shines. He doesn't rely on weather to push bison to the National Elk Refuge. He saddles his horses, relies on his vast knowledge of the national forest, and goes in after them. Your day will start by being picked up at your hotel and driven to the trailhead. Then the real adventure begins. During your hunt, you will likely encounter elk, moose, deer, wolves, and the ever-present grizzly bears. Don't be alarmed though, this outfitter is adept at dealing with and navigating around these predators, and what a sight these tremendous animals are. You will likely spot several bison each day along the border of the legal hunting area, looking for that right one that has crossed onto huntable ground. Hunting with a reputable outfitter enhances your experience and saves your bacon after the kill by having the resources and know-how to break down these giant animals in a timely fashion to get your meat, head, and hide out in good shape.
Tip: If you are thinking you can buck the odds by applying for a cow/calf permit, I strongly recommend you think twice. Cow hunting is extremely difficult as they rarely wander off on their own. They prefer the security of the herd and will only meander into legal hunting areas during extreme weather. Big mature bulls, on the other hand, are nomads, wanderers, and like the solitude of the mountains.
So, if you have a mind to apply for a Wyoming free-range bison tag, knuckle down, buckle down, and do it, do it, do it!
Call us today at 1-800-755-TAGS (8247) or click here to email and we'll help you through the entire process.