Here we are, looking at November slipping by silently, signaling the coming end to many of the big game seasons we all looked forward to this year. With that being said, there are still great opportunities to hunt big game throughout the winter months and bison would be right at the top of my list. Hunting the American bison from December through February in the plains states provides you a unique trophy and abundance of great table fare! Their winter coats are full, long and thick, which make super looking shoulder mounts. In addition to the shoulder mount, many bison hunters keep the back half of the skin and make a throw of some kind. It is also common to use the skull for a European mount with replica caps for horns, leaving the hunter with 3 distinct trophies from one bison.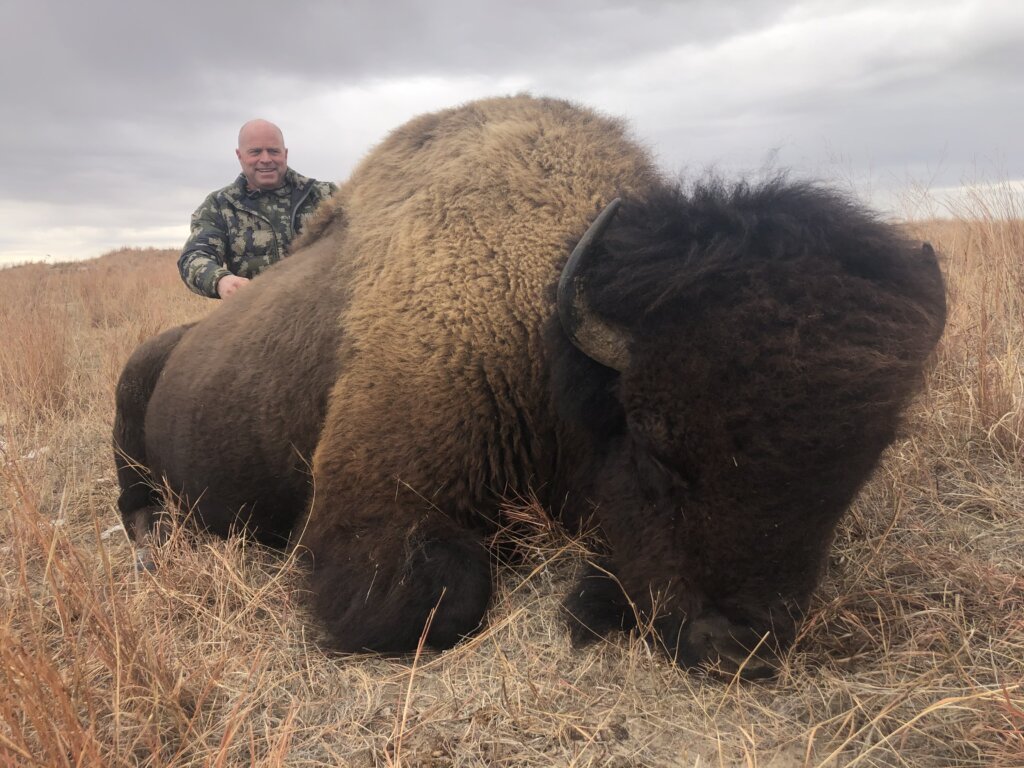 Buffalo hunts in the plains states are conducted on private ranches. Some of these ranches qualify for the Super Slam and some don't, so if this is important to you, it's a great question to ask during the booking process with WTA. These hunts do not typically require a license and are 1-3 days in length. These hunts are spot and stalk, very similar to a western antelope hunt.  You will use 4×4 trucks or UTV/ATVs to access the hunting ground and when you find the right bison you will conduct a stalk on foot to close the distance for a shot opportunity. 
Free range bison hunts qualifying for Boone and Crockett are still available but are very limited in tag numbers and drawing them can take many years. For help in drawing one of these tags, click the link below or contact one of our WTA's TAGS consultants for assistance – 1-800-755-TAGS (8247).
Bison are one of the toughest animals I've seen in the field and gunning up appropriately is highly recommended. I would suggest using a .30 caliber or larger weapon that delivers a lot of down range energy, something like what you would use on elk and moose.  There are a lot of hunters that use their big bore replica rifles from era's past (45-70's, .450 Marlin, etc.) to add to the nostalgia of hunting one of these iconic animals.  No matter what caliber you select, it's imperative that you use a tough bullet that will stay together and deliver as much energy as possible on impact.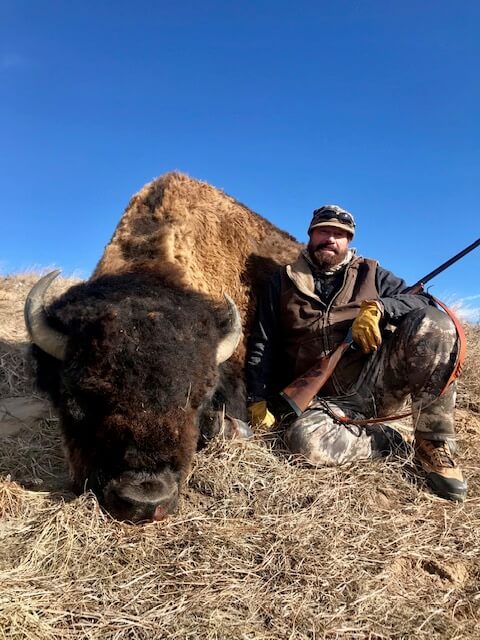 Hunting these incredible animals is rewarding and helps keep the species viable and thriving on the ranches.  Without private ranches providing these animals the room to roam, the numbers estimated at around 500,000 today would be significantly lower and bison would not be such a huge conservation success story. In the 1800s bison were commercially hunted, almost to extinction, with peak bison numbers being decimated from an estimated 30 to 60 million down to only 325. With help from the government and private ranchers, this conservation effort has proven to be one of the biggest success stories in re-populating a species to date! 
Dont wait to experience the icon of the American plains, click the link below for all of our available bison hunts or call WTA for availability on hunting these amazing animals today!