I drew a Colorado buck antelope tag this year and I'm positive that extending my effective range will increase my odds of taking a bigger, older buck. The possession of this tag and being only 90 days away from the hunt increased my focus for Day 2 of Gunwerks LRU.
**If you missed my write up on Day 1, find it by clicking here.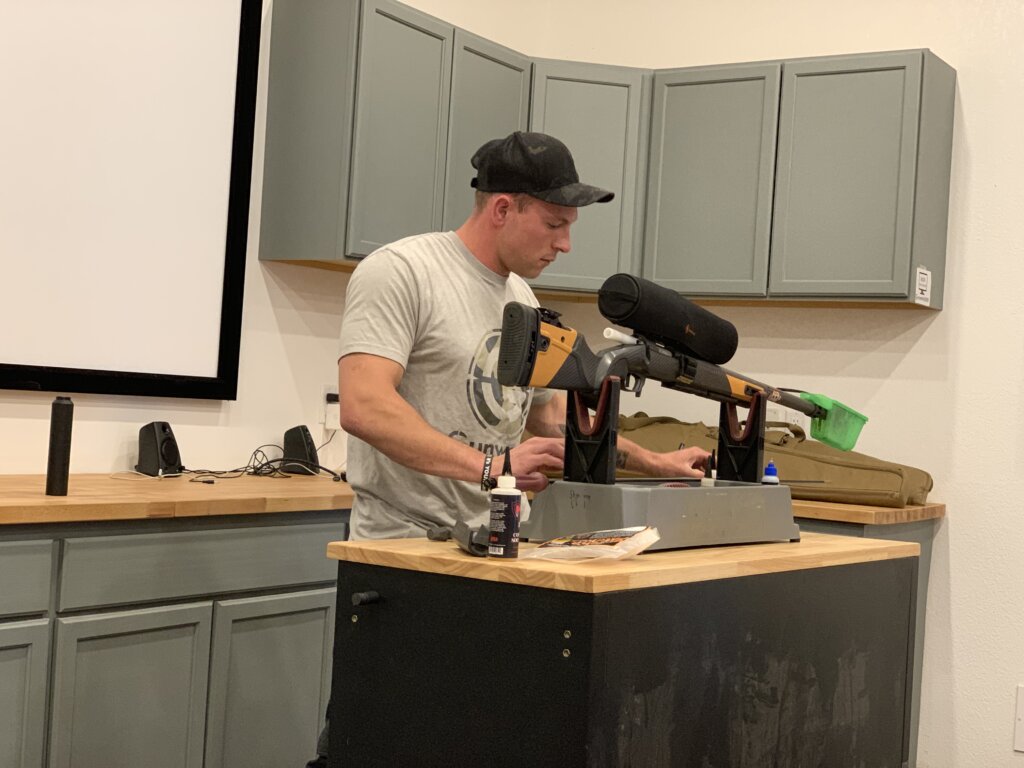 The second day of class began with a lesson on rifle cleaning. This section was more of a reassurance for me than anything else. I realized that I was on par with what the pros were teaching and using. At home, I have a good gun vice, solid cleaning rods and effective solvents. Over the years, I've realized just how vital cleaning and maintenance is to accurate and consistent shooting. A good rifle maintenance routine also became more important to me after buying a more expensive rifle. When I make a substantial investment, I want it not only to last, but to perform at a high standard and last as long as possible, so I was happy to learn I had a good thing going. After our briefing on cleaning standards, we headed to the range to clean the Gunwerks range rifles, chambered in 6.5 Creedmoor, that we had been shooting the day before. This was a nice way to ease into the day and begin collaborating with our designated partner.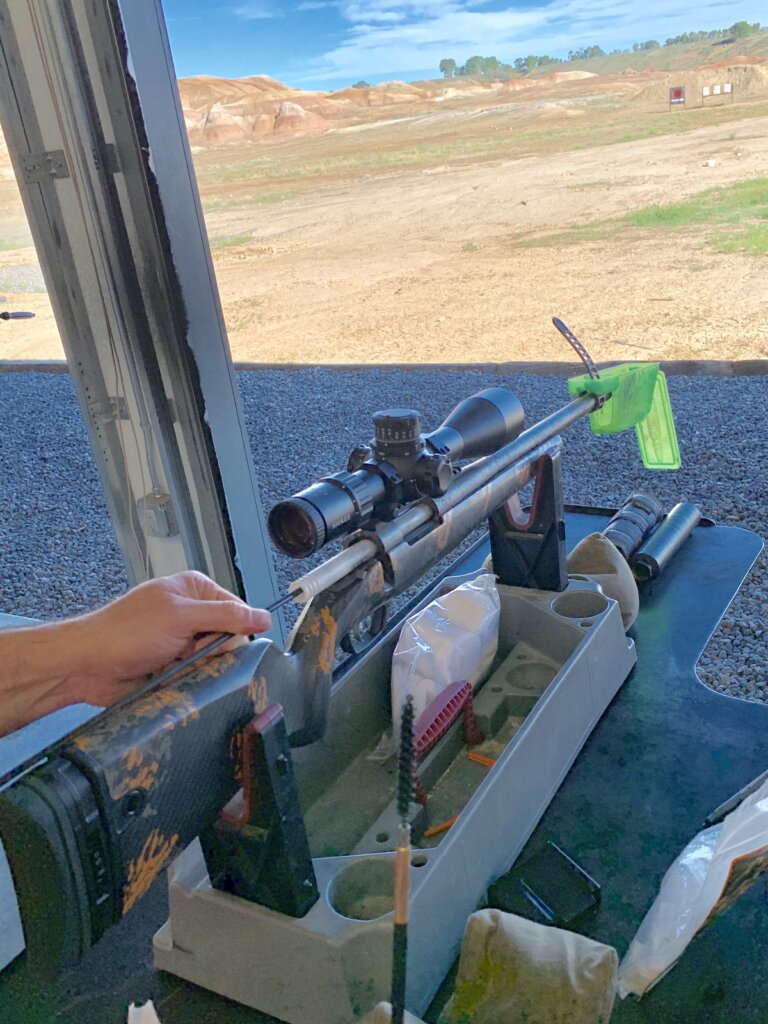 Next, were shooting scenarios that had elements of real-life hunting. We were given Hornady Match ammo and once again found ourselves back behind the rifles. All this was a perfect transition from Day 1, where all of our shots were from a bench and at targets with known distances and now we were taking on more realistic hunting situations.
Our first scenario during Day 2 was partner shooting, where your "spotter' (AKA hunting buddy), would head over to Phil, our instructor, and get assigned a target for their shooter. The spotter would report back to the bench and, by using landmarks, inform the shooter of where he would be aiming – a great lesson in communication!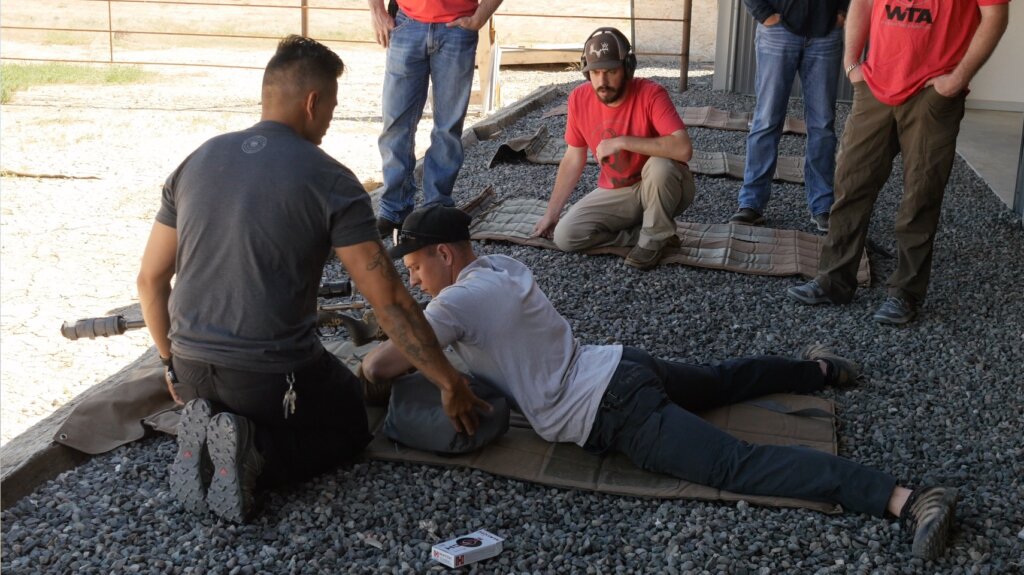 As for the targets, imagine a lot of square steel plates at measured distances where you focus at the beginning of the course. Then, interspersed within these standard targets are ones shaped like prairie dogs, Big Foot and a bunch of other oddly shaped gongs. These are where you are focused during this section.
Once your spotter gets you on target, you begin to settle in and adjust your parallax. Then, the spotter determines a range and gives you the corresponding dial and wind call. Once you send the round, your spotter's job is also calling "impact", "miss" or "revised firing solution." After the team fires at several targets it was time to switch positions and move from the shooter to spotter and visa versa.
This portion was a great toe in the water towards more real-life hunting shots. Upon wrapping up and debriefing, Phil pointed out that you most likely aren't going to have the luxury of a bench rest in the field and everyone got a chuckle out of that, by picturing a mountainous elk hunt where a hunter is trying to lug a bench to the summit. That's when we transitioned to the second phase where prone shooting came into play.

Prone shooting is the preferred position to fire from for most western hunters and, as usual, Phil explained some simple, yet effective tactics to increase our accuracy. Where it's pretty unrealistic to pack a bench on your next mountain hunt, packing a rear bag or even using an extra pair of socks as your rear bag is easy to imagine. These little tips now seem like a "no brainer" but something I have not deployed on any of my past hunts. Going back to my Day 1 blog and talking about confidence, that's what these two days were all about and I could feel mine growing with every hour of instruction.

After lunch, I realized the class was in the final stages and I was disappointed it was coming to an end. Learning realistic tactics to help me become better at my favorite hobby was something I really enjoyed. I didn't want to end. So, I decided to get the most out of the last few hours and it was excellent instruction. The basic scenario is not being able to take a prone shot and having to use a tripod or something else you'd find in the field like a branch of a tree, backpack or boulder. This portion was difficult for me, due to my flexibility (or lack thereof) but we were taught how to "fill the empty space" and get as stable as possible. We also learned that 100% stability isn't always achievable and how to manage it versus being afraid of it.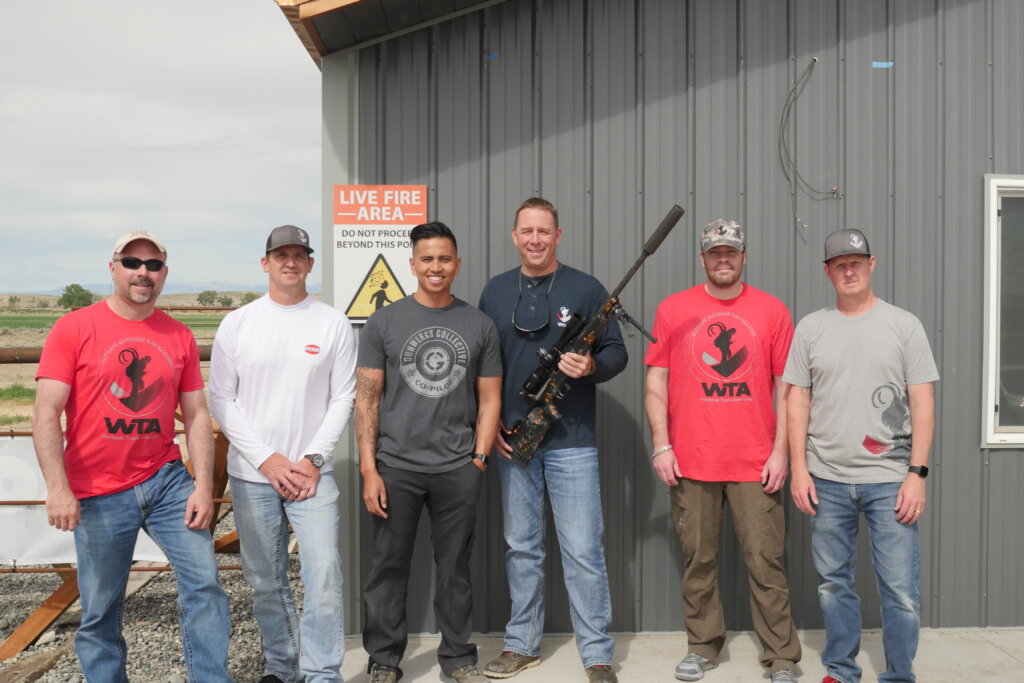 The final portion of the day was spent in the classroom talking about ballistics, shot placement and bullet expansion. Overall, I was able to soak up a mountain of information and was extremely pleased with my progress from an apprehensive pupil on day one to a much more confident shooter at the end of the Long Range University. I am certain that this course will help me in early October when I'm looking for my pronghorn buck and I am grateful for that! To top off a great few days, we were given a certificate of completion that now proudly hangs in my office. I have to say, graduation from Gunwerks LRU felt pretty good and now it's time to deploy those skills at my next session at the range and in the field.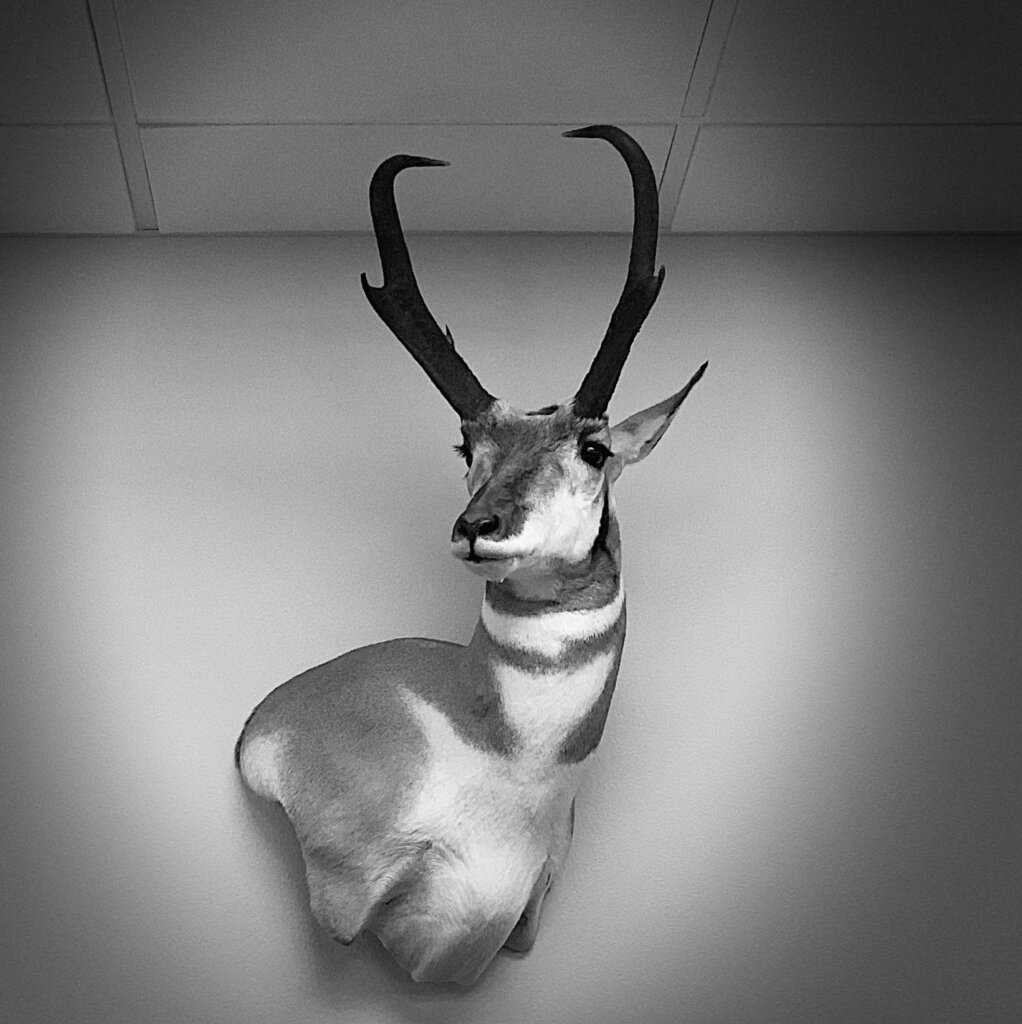 If you are interested in learning more or booking one of these classes, click here – https://worldwidetrophyadventures.com/training or give us a call at 1-800-346-8747