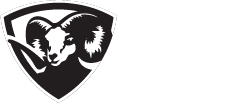 Alaska Hunting Information
Point System: Currently Alaska does not have a point system in place – everyone's chances are the same.
License Purchase Yes/No: Yes, as a prerequisite of applying, an $160 non-resident hunting license must be purchased. WTA TAGS will handle this purchase for you as part of the application process.
Party Applications: Up to two applicants may apply together.
Hunter's Safety Card Requirement: Anyone born after January 1, 1986 must have a hunter's safety card in their possession while afield. All sportsmen(regardless of age) wishing to hunt big game with bow and arrow must have a specific bowhunter's safety card in their possession while afield.
Youth: Applicants are required to be 10 years of age by the opening day of the hunting season to apply/obtain a big game permit.
Currently Alaska does not have a point system in place – everyone's chances are the same.
Hunting The Last Frontier is something that is on the "bucket list" of most big game hunters. WTA TAGS can certainly assist. We'll help you do it right. Here is a brief synopsis of some of our favorite, limited-entry adventures in The Land of the Midnight Sun.
If you're looking for Dall sheep that will really stretch the tape, the limited-entry areas of Alaska are best. The lucky applicant who draws this tag needs to be ready for an extremely physical, backpack-style adventure. These Dall sheep hunts come with the same hefty price tag typically associated with this species, but again, the quality is what sets them apart.
Caribou hunting in Alaska has definitely seen better days. However, WTA TAGS has discovered a limited-entry area that will truly impress. Drawing this permit will give a sportsman the very best chance at harvesting a Boone & Crockett Barren Ground caribou.
Fully guided moose hunting for the Alaska-Yukon species comes at fairly significant price point these days. WTA TAGS has found a way to offer this species at an exceptional value. Apply for our limited-entry "un-guided" tag. If drawn, you'll be hunting in arguably the best moose area on the planet at less than ½ the cost.
At approximately $7,000, you won't find a better value for a high-quality Alaskan mountain goat hunt. With draw odds often better than 1 in 10, this backpack-style hunt on Kodiak Island is a wonderful adventure with a world class outfitter. Add Sitka blacktai deer for $2,000 – over the counter tag.
To discuss these adventures in more detail, or for other consultation regarding the great state of Alaska, give us a call today
State Application Deadline
TOTAL DUE TO WTA TAGS TO APPLY

Moose
Dall Sheep
Brown Bear
Caribou
Mountain Goat

$800
$850
$1,000
$650
$600
Call and speak to a WTA TAGS Consultant.
Draw your Alsaka hunting tag. Find the right Alaskan guide.
We partner with the best Alaksa outfitters to help you have the adventure of a lifetime.