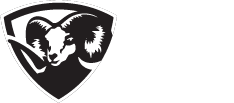 Big Game Application FAQs
If I draw a tag through WTA TAGS do I have to book with your outfitter?
No, you do not. The tag is yours to use as you wish. You may hunt unguided, hire your own guide or book with a WTA TAGS endorsed outfitter.
What are the best states to apply in for Rocky Mountain bighorn sheep?
In our opinion and in this order – Montana, Wyoming, the archery tag in Colorado and Idaho.
What are the best states to apply in for Desert bighorn sheep?
Arizona and Nevada – They offer the most tags available to nonresidents and hold great quality rams. They also issue bonus points to unsuccessful applicants.
Does it hurt to apply with my hunting companion(s)?
For elk, deer and antelope it is usually okay to apply as a party in most states. Utah and Nevada are some exceptions. In our opinion you should never apply as a party for Shiras moose, mountain goat or sheep.
How much does a hunt cost through the WTA TAGS endorsed outfitters if I draw a sheep tag?
Usually around $6,000 to $8,000 depending on the tag/area drawn. This is why people apply for sheep in the lower 48. Most people simply can't afford or just won't spend $50,000 for a Desert in Mexico and/or $30,000 for a Rocky in Canada. The answer is the Draw!
How much does a hunt cost through the WTA TAGS endorsed outfitters if I draw an elk tag?
Our outfitters charge approximately $3,950 to $5,500 depending on where the tag is for and how the hunt is set up. When comparing antler quality vs. price this is by far the best value in elk hunting. APPLY TODAY!!
Who picks the game management units (GMU's) I will be applied in?
If you do not specify a particular unit or area when filling out your "Menu" located on left side of this website. WTA TAGS will select a unit for you based on several factors. We are experts at staying on top of the most recent biological and weather-related data across the western states. 90% of our customers leave unit selection up to us.
What are my chances of drawing?
It depends on the state, the species, the unit and the weapon. Your odds do not increase or decrease by applying through WTA TAGS. The odds are the odds regardless of who applies for you.
Do I need a Hunter Safety Card to apply?
If you would like to be applied in Nevada and/or Iowa and/or California, you will need to fax us a clear copy of your hunter safety card. Depending on D.O.B. most Western states now require you to carry a hunter safety card in the field.
What happens if I draw a tag? What happens if I don't?
If you draw a tag in any state we will telephone you immediately. If you do not receive a call from us that means you have not drawn. In late November we will send each WTA TAGS client a detailed portfolio reflecting species, state, weapon and point status. It will also reflect the amount it will cost to renew your portfolio for the upcoming application season.
Call and speak to a WTA TAGS Consultant.