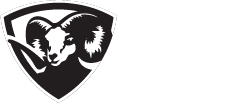 Arizona Hunting Deadlines
Arizona Hunting Information
Point System: Arizona has a bonus point system in place. You will receive one extra chance for each year you have applied but were unsuccessful.
License Purchase Yes/No: Yes, as a prerequisite of applying, a $160 non-resident hunt/fish combination license must be purchased. For children 10-17 years of age, the youth license is only $5. WTA TAGS will handle this purchase for you as part of the application process.
Party Applications: Up to four applicants may apply together.
Hunter's Safety Card Requirement: Anyone 13 years of age or younger must have a hunter's safety card in their possession while afield.
Youth: Applicants are required to be 10 years of age by the opening day of the hunting season to apply/obtain a big game permit.
Point System: Arizona has a bonus point system in place. You will receive one extra chance for each year you have applied but were unsuccessful.
You can draw the very first year you apply for any tag in Arizona.
Arizona does have a "Point Only" option where you can build a point for that year but have zero chance of drawing.
Nowhere is the term "must apply state" more pertinent than for Arizona. This state has done a marvelous job, for several decades, in managing for trophy quality big game. Arizona truly has it all, so after purchasing their non-resident hunt/fish combo license, it is advisable to then apply for all species of interest.
After Nevada, Arizona offers the non-resident the most tags for desert bighorn sheep. Drawing odds in some units are better than 1 in 40. In fact, in 2015, we drew a desert tag for a client with odds of 1 in 37. Post hunt, this client reported an absolutely fabulous experience harvesting a gorgeous ram on day 4.
Arizona elk hunting takes a back seat to no other western state. As Arizona considers two choices on the application, we typically apply our rifle elk clients with minimal bonus points for both the early and late bull tags. Applying in this fashion gets our clients afield in a very reasonable amount of time. Drawing inside of 6 years isn't uncommon, and with fully guided hunts coming in at roughly $6,000, you will not find a better value for bulls of this caliber.
The wait is over!! With Arizona's recent rule change – now allocating 5% of the tags randomly – the famed Arizona Strip is in play for non-resident mule deer applicants. (Previously, if you didn't have bonus points accumulated in the high-teens, you had zero chance.) This is yet another exciting reason to add Arizona to your portfolio of applications – a chance to hunt arguably the very best mule deer unit on the planet.
We often hear questions like, "why would I ever apply for an antelope tag?" Answer – because in Arizona the B&C 82" minimum is setting the bar low. In fact, goats in the mid-80s and even low 90s are not uncommon. This is, by far, the most exciting antelope tag in the country. So as you can see, Arizona really does have it all: an ample amount of non-resident Desert sheep tags and extremely high-quality elk, deer, and antelope hunting. For a more detailed discussion on Arizona, please feel free to give us a call today.
State

Application Deadlines
Deer, Sheep, Fall Bison, Fall Turkey
Spring Bison, Gould's Turkey
| | | TOTAL DUE TO WTA TAGS TO APPLY |
| --- | --- | --- |
| | | |
| | | |
| | | |
| | | |
| | | |
| | | |
| | | |
| | | |
| | | |
Call and speak to a WTA TAGS Consultant.
Draw your Arizona hunting tag. Find the right Arizona guide.
We partner with the best Arizona outfitters to help you have the adventure of a lifetime.