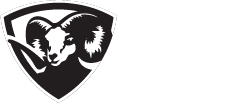 New Mexico Hunting Deadlines
New Mexico Hunting Information
Point System: Currently New Mexico does not have a point system in place – everyone's chances are the same.
License Purchase Yes/No: Yes, as a prerequisite of applying, a $65 non-resident hunting license must be purchased. WTA TAGS will float this on the client's behalf as part of the application process.
Party Applications: Up to four applicants may apply together for elk, deer, antelope, and Barbary sheep. Up to two applicants may apply together for ibex and oryx. Sheep applications must be separate.
Hunter's Safety Card Requirement: Anyone under the age of 18 must have a hunter's safety card to apply and in their possession while afield.
Youth: A child of any age can apply for or hunt big game in New Mexico as long as he/she has a valid hunter's safety card
Currently New Mexico does not have a point system in place – everyone's chances are the same.
Applying in New Mexico requires the applicant to submit heavy tag fees at time of application. Let WTA TAGS float this on your behalf and really play the game for a chance at all of the exciting hunts available in the Land of Enchantment.
Allowing us to float the $3,160 sheep tag will get your name in the hat for arguably the highest quality sheep hunting in the world – both desert and rocky.
Allowing us to float the heavy fees for ibex and oryx will place you in the draw for some of the most exciting hunting on the North American continent.
Allow us to float the elk tag fee on your behalf. Elk hunting in New Mexico is absolutely world class. With 16% of the tags going to non-residents, it's one of the easiest states to draw in. Furthermore, if drawn, hunts start at just $5,000 – YOU WILL NOT FIND A BETTER VALUE IN ELK HUNTING!
Most importantly, allow us to help your children. We'll float the tag fees for them FREE OF CHARGE! New Mexico has, by far, the very best youth tag program in the country, and we know exactly how to apply your child for a chance at these permits. These set-aside "Youth Pool" tags are not only extremely high-quality, they also come with much better odds of drawing than in the "Adult Pool." Once your child turns 18, they will enter the world of tougher drawing odds, so take advantage of New Mexico's youth program for its elk, mule deer, antelope, ibex, oryx, and sheep tags today.
New Mexico is a trophy hunter's paradise. With no point system in place, your odds are exactly the same as an applicant who has been applying for 20 years. With such an amazing variety of species, it truly offers something for everybody. With the FLOAT feature in place, as part of WTA TAGS services, we make it extremely easy for the applicant. Give us a call today and ask to speak with a professional consultant.
State

Application Deadline
| | | TOTAL DUE TO WTA TAGS TO APPLY |
| --- | --- | --- |
| | | |
| | | |
| | | |
| | | |
| | | |
| | | |
| | | |
| | | |
Call and speak to a WTA TAGS Consultant.
Draw your New Mexico hunting tag. Find the right New Mexico guide.
We partner with the best New Mexico outfitters to help you have the adventure of a lifetime.