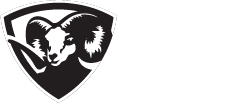 Pennsylvania Hunting Deadlines
Pennsylvania Hunting Information
Due to a high level of inquiry from our client base, along with several other factors, WTA TAGS will now be offering its professional license application services for Pennsylvania elk. Best of all, WTA TAGS will waive all administrative fees to process your application for the 2020 licensing year! You will only be responsible for the $11.90 state application fee, and if successful, the Pennsylvania Hunting License and Elk Tag.

The "Keystone State" is a sleeper for trophy bull elk! Although tag numbers are extremely limited the cost barrier to entry is extremely low and the tag, once drawn, is only $250.

Unlike in most western states, residents and non-residents are in the same drawing pool and therefore have the same odds at drawing one of the 36 bull elk tags. 

In 2020, there will be an archery season that occurs Sept 12-26 which will situate it right in the heart of the rut. 

There will be a total of 10 bull tags available in 10 different units for this archery hunt. 

This leaves 26 rifle bull tags, up for grabs, during the November 2-7 hunt.     
Pennsylvania Point System
Point System: Pennsylvania offers unsuccessful clients a bonus point each year. Therefore your name will be entered into the hat one extra time for each year you apply but are unsuccessful in the draw.
The trophy potential is outstanding with 350" B&C a very modest bench mark. Furthermore, low hunting pressure equates to a very high success rate. 
Pennsylvania hovers around a 95% hunter success rate on bulls which is astounding.
When you add it all up, any and every trophy elk hunter should have Pennsylvania on their list of applications
State

Application Deadlines
| | | TOTAL DUE TO WTA TAGS TO APPLY |
| --- | --- | --- |
| | | |
Call and speak to a WTA TAGS Consultant.
Draw your Pennsylvania hunting tag. Find the right Pennsylvania guide.
We partner with the best Pennsylvania outfitters to help you have the adventure of a lifetime.