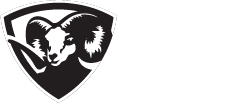 Texas Hunting Information
Very limited permits and difficult draw odds, however if you are trying to draw a Desert bighorn we recommend you apply in all states that offer tags.
Successful applicants will need to purchase a $315 general Texas hunting license.
You must carry a hunter safety card in the field if you were born on September 2, 1971.
You must be 17 years of age or older to apply for this tag.
Texas has a bonus point system in place. This basically means you will receive one extra chance for each year you have applied but were unsuccessful.
You can draw the very first year you apply for a Desert bighorn in Texas.
Texas does not offer a "Point Only" option where you can buld a point for that year but have zero chance of drawing.
Hunt will be conducted on a Wildlife Management Area (WMA). Ram quality is excellent. If you draw this permit you must be guided by the Texas Parks and Wildlife. This is basically a fully guided, 5 day hunt for no charge.
State

Application Deadline
| | | TOTAL DUE TO WTA TAGS TO APPLY |
| --- | --- | --- |
| | | |
Call and speak to a WTA TAGS Consultant.