Find the outdoor adventure of a lifetime.
Try 'Elk', 'Mule Deer' or 'Waterfowl'
Wingshooting
,
Waterfowl
·
January 4-6, 2022 - Save $500 - Must book in pairs
8- spots WTA Exclusive Special *must book in pairs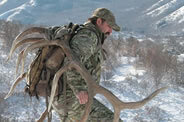 Get trip specials
delivered to your inbox.
No spam. Just the good stuff. Opt-out anytime.