Think you've seen all Alaska has to offer for amazing fishing trips? If you haven't fished in these locations, you're missing out!
1. Nushagak River
Fishing on the Nushagak River is a unique experience. While it boasts the largest run of king salmon in the state, you can also catch chum and sockeye salmon. Fish to your heart's content from this comfortable river side tent camp and enjoy a 3-course dinner each night. Check out this trip for a great example of Nushagak River fishing. July 6-10 and July 10-14 still available!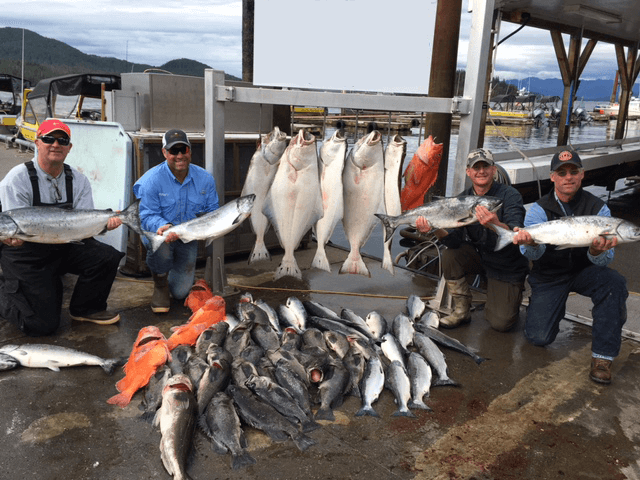 2. Ketchikan
Catch four species of salmon in Ketchikan plus halibut and cod. Ketchikan has the largest runs of salmon in Alaska. Relax in a lodge at the end of the day and enjoy excellent dining. An excellent option for an intact party of 4-6. Escape the crowds and enjoy some excellent halibut and salmon fishing in southeast Alaska. June 15-19, July 10-14, August 8-12, August 20-24 available!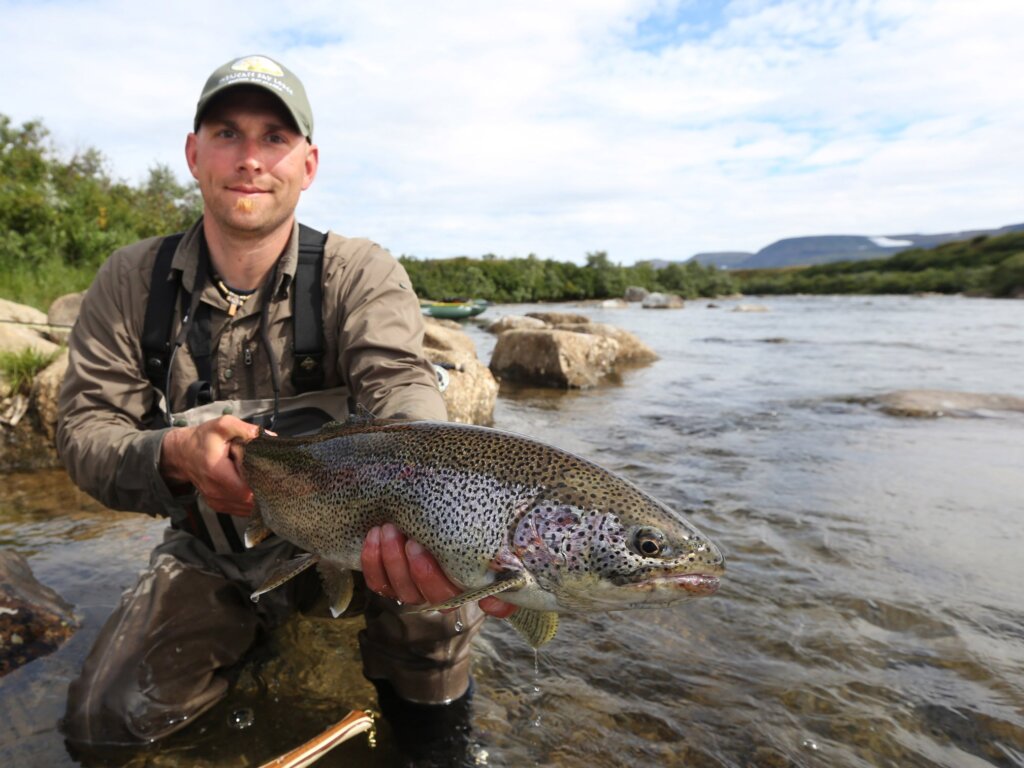 3. Lake Iliamna
Are you looking for a greater variety in your catch? At Lake Iliamna, you can catch trophy rainbow trout, arctic char, grayling, and salmon in one trip. Catch rainbows that can exceed 30"!; the trophy trout management area at Lake Iliamna is the only one in Alaska. When you fish here, you'll be fishing rivers such as the Copper and Gibraltar, just to name a few. The brand new cedar lodge gives you deluxe amenities so you can relax in comfort after a day on the water. Book July 23-26, July 30-August 5 or September 17-23 and receive a $750 DISCOUNT!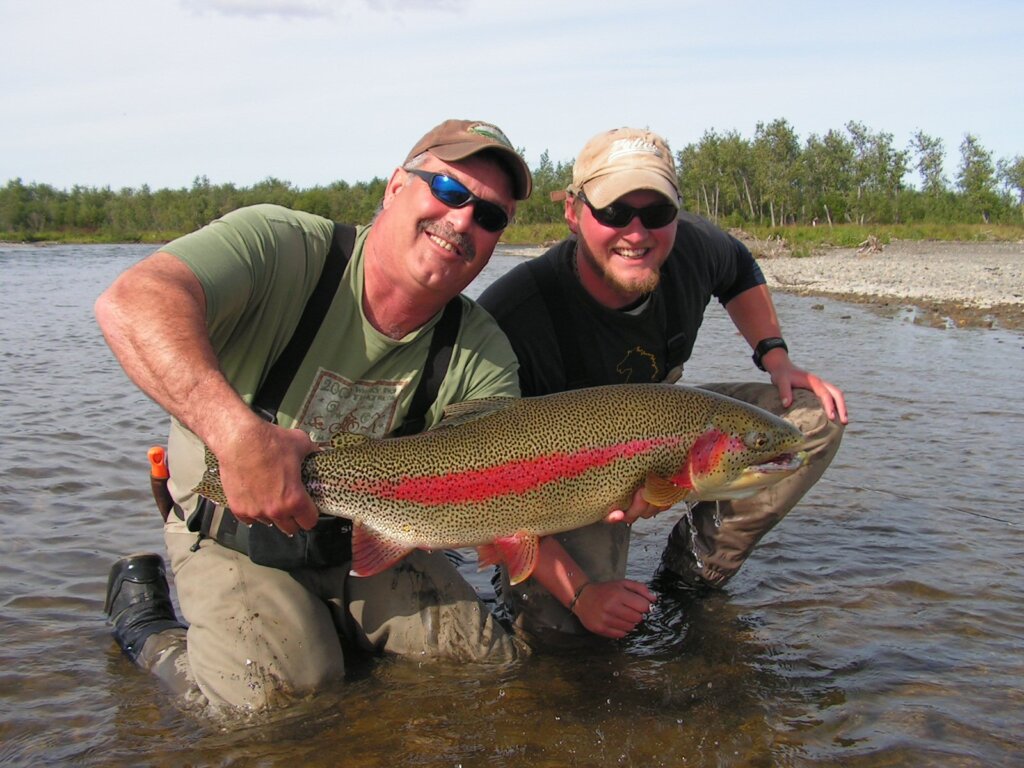 4. Chosen River
Leopard Rainbows? Arctic Char? Dolly Varden? Grayling? Salmon? Cast for aggressive rainbows and a variety of other species. The "Chosen River" is one of the most diverse rivers in the state. It receives an amazing run of all five species of pacific salmon plus is home to the Leopard rainbow trout. A comfortable tent camp offers all the amenities of home. Fly fishing has never been so exciting! July 8-15, July 15-22, July 22-29, August 19-24 still open at this remote tent camp.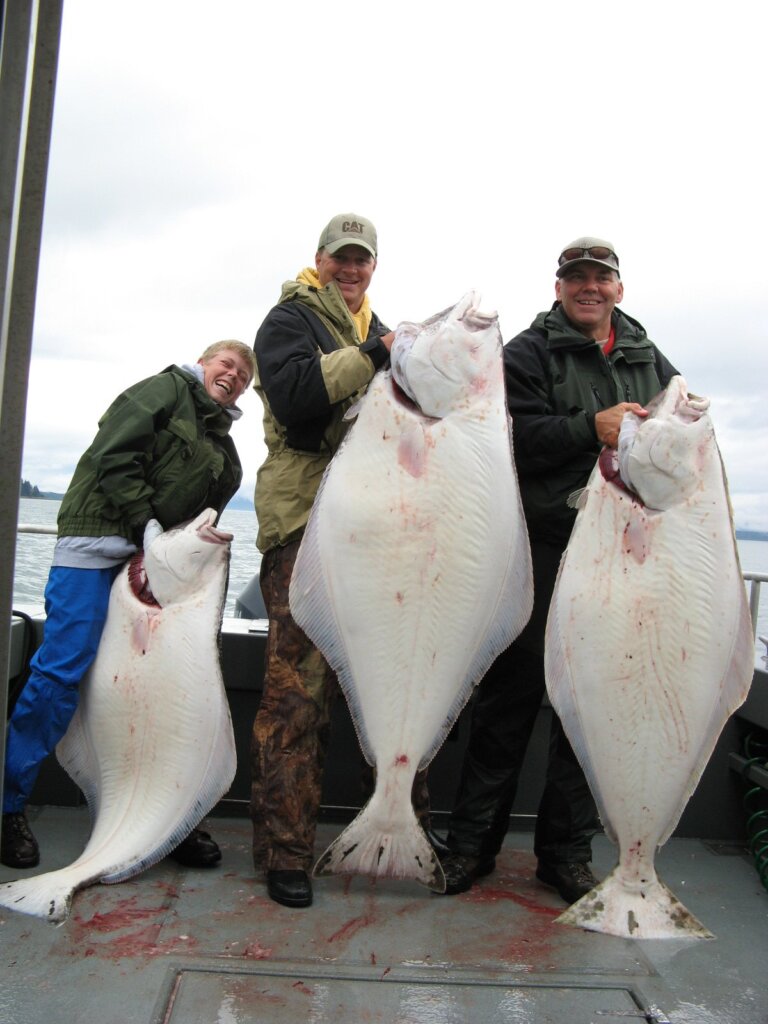 5. Glacier National Park Area
If you're looking for a unique combination of fishing & sightseeing, this is where you should look. You'll have a chance at giant halibut, spend several days saltwater fishing, a day stream fishing, AND cruise Glacier Bay to take in the sights. Book any of the following dates at this location and receive a 10% DISCOUNT; May 21-26, May 28 – June 2, June 18-23, July 16-21, July 23-28.
---
Jess Schmidt is the writer on staff at WTA. When she is not working on our print catalogs and social media, she's writing about what's going on right now in the hunting industry!