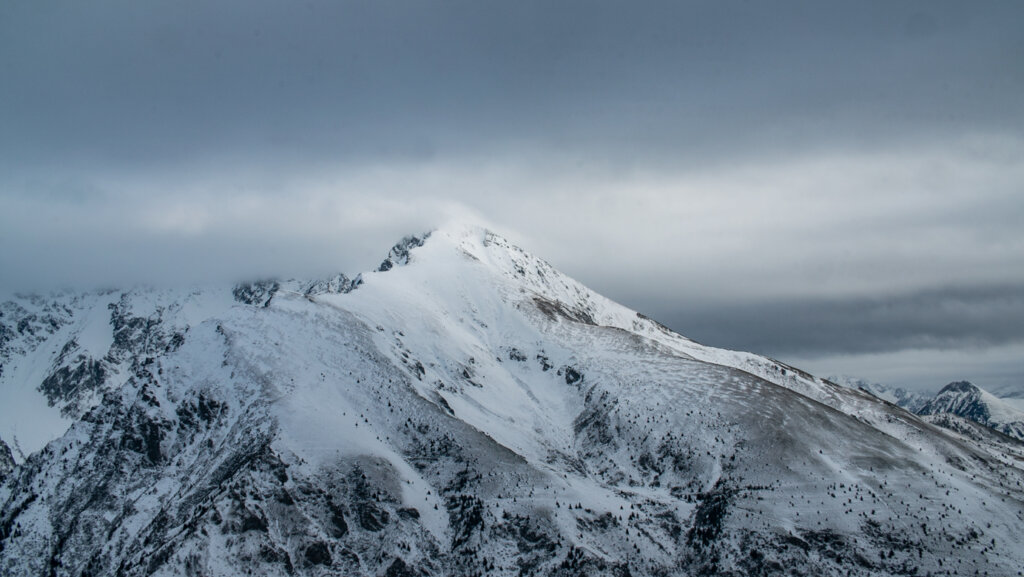 When you think of European or mountain hunting, France usually isn't one of the top destinations that is talked about.   I had thought France would be a hard country to bring firearms to.  I figured that the country wouldn't be very hunter friendly.  I even doubted, as compared to other locations, how good the hunting would be.   Wow, was I wrong about France!!!  I recently had the privilege of traveling to France, along with my father Earl, as we hunted for Alpine and Chartreuse Chamois, while also working on setting up an exclusive WTA operation in France and other European countries.  It was on this trip that I realized just how amazing the hunting in France is! With the long hunting seasons in France, it also rather easy to plan around other hunts in North America.  As an example, chamois hunting can be done from October to February in various areas across France.  France is also the home of the Chartreuse Chamois, which is only located in a small area in the southwestern part of France.  If you are looking for the Capra slam or just a really awesome mountain hunt, France needs to move up your list of future hunting destinations.
My main concern from the start was how tough would it be to get a firearm into France?  I have traveled to Spain hunting numerous times and know that it can be a little challenging to import a firearm, unless long term planning and paperwork is completed.  I was shocked to learn that France does not require any import firearm permits and all that was required is proof that I owned my rifle in the US, and for this I used my 4457 customs form.  Our travel to France, booked by WTA's partner, Travel with Guns, was uneventful and easy, the way travel should be but not necessarily always is.  Our flights had us leaving Detroit, landing in Paris where we cleared French customs.  The beauty was that we were able to check our bags all the way through to our final destination of Lyon and did not have to pick them up in Paris.  Paris customs were uneventful and the flight into Lyon went off without a hitch.
The moment of truth came as we picked up our rifles in Lyon.  Nothing was needed and we walked right out and met our team waiting for us.  Even though everything went perfect for us bringing our rifles and ammo into France, I strongly encourage ever hunter leaving North America to work with our WTA partner, Travel with Guns, to book your flight and make sure you are aware of any last minute changes in regards to traveling with your rifle and ammo.
We had five hunting days in France and I wanted to personally see as many of the different hunting areas as I could to help in planning which ones would be best for future WTA clients.  The one odd thing that France does have, is that the hunting areas have different days of the week that they are open to hunting.  Usually which days a hunt area is open is determined by local organizations and they do not coordinate with each other.  An example of this was the first Alpine Chamois area we hunted; it was open Monday through Thursday, but closed to hunting on Friday.  The Chartreuse area was only open to hunt on Saturday and Sunday, so planning is necessary.  Our plan was to hunt Alpine Chamois when we arrived late afternoon on Wednesday and also Thursday.  We would then do a sight-seeing day while moving into the Chartreuse area Friday.  We would then hunt Chartreuse on Saturday and Sunday.   Finally, we would finish up at a different Alpine Chamois area on Monday and Tuesday before catching our flight back home to Michigan.
The majority of flights from the US to France are overnight flights, which basically means you leave the US late afternoon/ early evening and land in France the following morning. France is ahead of the Eastern Time zone by 6 hours, so there is some jet lag to deal with, but it is not too bad.  I've found that if I can stay up the day of arrival, I will be really tired that night and that will lead to a good night of sleep and my body will adjust to the new time zone.
After our arrival in Lyon, we did a short 90 minute drive to our hotel.  Once there, we quickly changed into our hunting clothes so that we could get in the last couple of hours of hunting before sunset.  The area we were hunting was the beginning of the French Alps mountain range and it is absolutely gorgeous country.  Leaving the hotel we were soon on a one lane road that led us to a small village.  Leaving the city and getting into the country is the tale of two entirely different views of France.  As I would learn on this trip, the country is extremely pro hunting and many of the areas actually have hunt clubs where people from the local villages would meet once or twice a week to go hunting together.  This tradition of rural France reminds me of the deer camps we have in the states.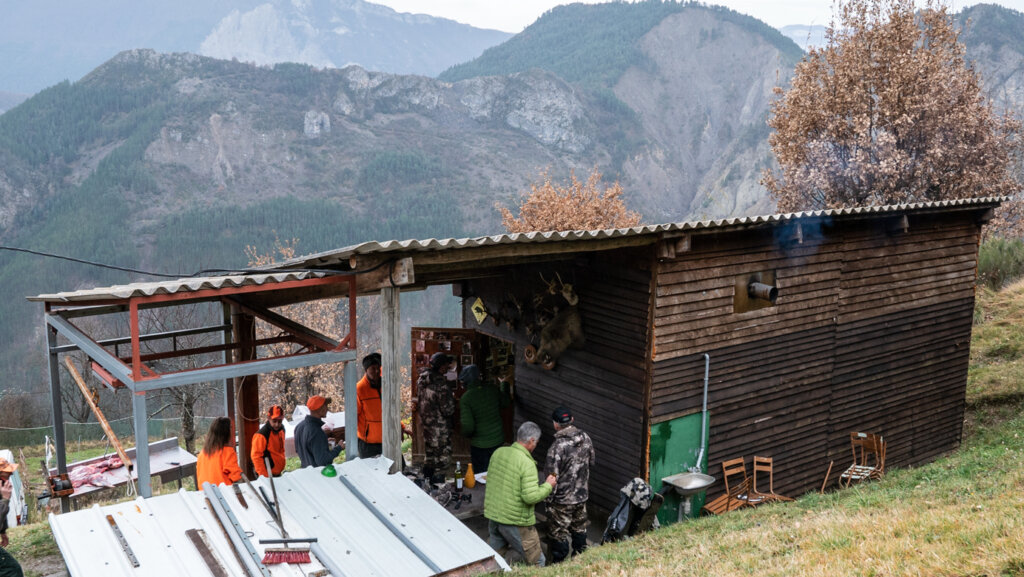 Upon arrival into the hunting area, we were met by the area's wildlife manager who would be along with us.   He was extremely pro hunting and was happy to have foreigners in the area hunting.  Having only a couple of hours to hunt our first day, we were guided to a spot where there is usually a group of chamois, and we saw a big male sky lined.  He was about 1,200 yards away.   As we planned the stalk to try and get Dad in position for a shot, we noticed that we would be out of sight from the Chamois for about 800 yards.  This was good and bad at the same time.  Good as we would be out of sight, but bad because it would take us about an hour to cover the distance and we not be able to see if the chamois moved.  As this looked to be our only good option to cut the distance, we gave it a try.  After an hour we popped up and the chamois was nowhere to be found.   We waited until dark to see if he showed again, but no luck.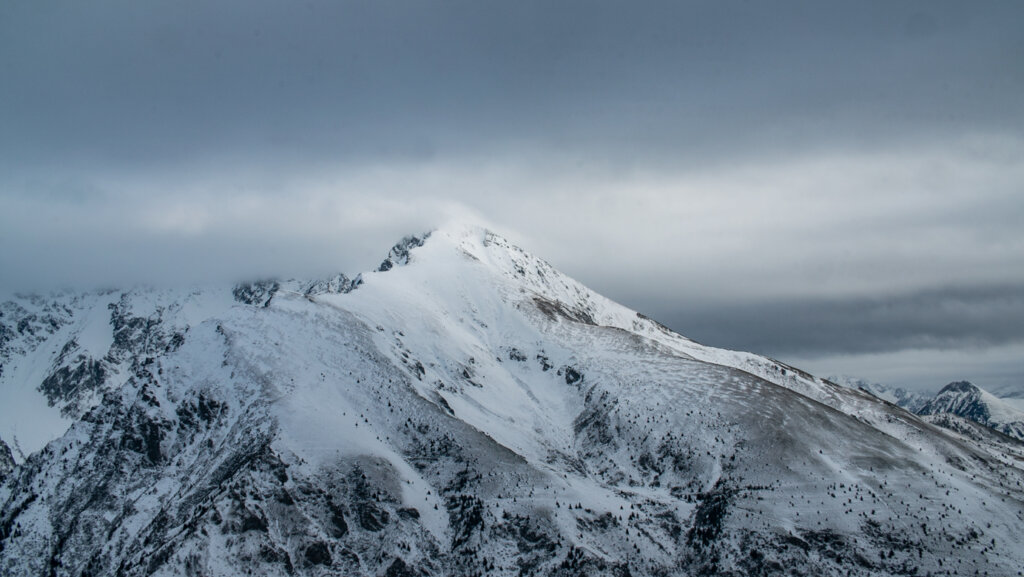 The next morning, we went on a long hike into the hunting area on the far side of the mountain from the previous night.  We were right at the tree line as we walked around the mountain to glass.   We were hunting where the trees stopped and the area opened up to rocks and cliffs.  Doing our stalk this way, we were covered as we walked along but still able to look at the open cliffs and rock faces that the chamois call home.  It was a long day on the mountain as we put in over ten mountain miles.   In the end we weren't successful, but we did see two big males, but they were, unfortunately, in areas that we couldn't get to.  As we started our hike out, we spotted a group of free-range Mouflon sheep below us.  The game manger let me know that there were available tags for the area, and asked if I would like to go after one.  The decision didn't take long and we were off, going as fast as we could towards the bottom of the mountain, in a race against losing daylight.  With about 15 minutes of daylight left, we moved to a viewing area but we didn't see the small band of rams we saw from the top.  Instead we saw a group of over 20 Rams working their way above us. I quickly got set up and we glassed the group moving along the rocks.  Picking out the biggest ram was followed by a perfect shot, and the ram was down.  A free-range Mouflon in the French Alps, WOW!  What an amazing experience.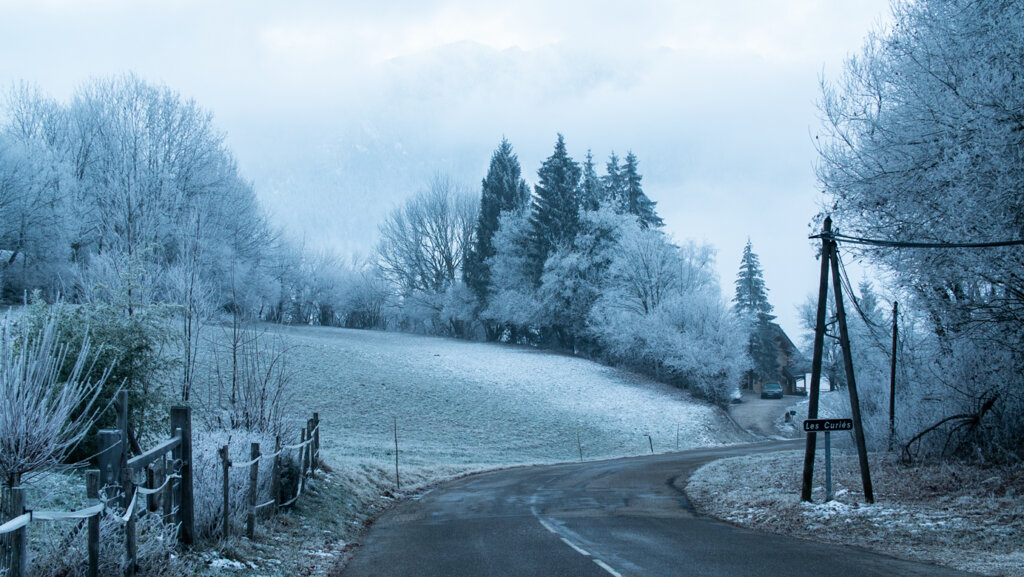 With no hunting allowed in that area on Friday, we did some sight-seeing as we worked our way towards the Chartreuse area.  I would recommend to everyone hunting in France to build in extra days for sight-seeing at the beginning or end.  There are so many great places to visit and the food is amazing as well.

On Saturday we woke early and drove to the Chartreuse area.   Our guys knew exactly where they wanted to climb to and glass.  Knowing that with the snow it was going to be extremely steep and slippery, Dad stayed back and I went on.  My group hiked for a couple of hours to get to the glassing spot and turned up a giant Chartreuse Chamois within a few minutes.  We stalked our way to him and eventually set up for a shot across a big horse shoe ravine. Waiting for the chamois to move into a good shot angle took a couple of minutes but that gave me time to get my breathing under control. With a well-placed shot, he was down.  I have to admit that judging the size of a Chamois is tough for me, but I could tell the guys were all extremely happy.   Walking up on him, I realized why.  He was an absolute giant and looks like he will be in the top 10 of all time.  WOW! What an experience!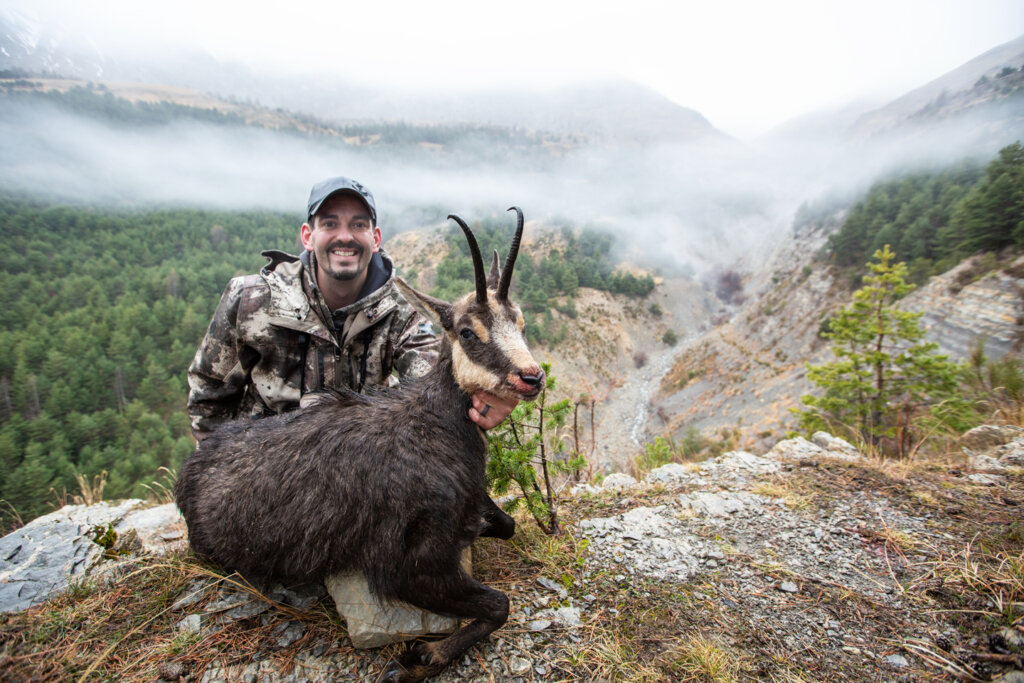 Knowing that we only had two days to hunt Chartreuse Chamois, we didn't waste much time with mine.   We took some amazing photos with the chamois perched above the clouds.  And, we loaded him up and headed back down to the valley.  Dad would be up next.
Our team knew where they wanted to get set up for the afternoon, but again it was going to be a long, steep climb.   Dad shook his head and said he was up for it and off we went.  Two hours later we finally stopped our almost straight vertical climb and settled in on a long finger point that stretched out above the clouds and allowed us to look over a giant horseshoe on the mountainside.  This area held a number of chamois as there is, in the same spot, good food and cover for them.  We set up and started glassing the area; it was chilly because our sweat drenched clothes didn't offer much warmth.   After about 90 minutes we caught a glimpse of some chamois moving quickly in and out of the trees on the mountain.  It looked to be a big male chasing a female, but as they cleared the brush into a more open area we could see that it was actually two males chasing a female.  It was really confusing.  We had three chamois who are only slightly different in size running in and out of the brush and trees on the hill in front of us.  As they never stood still and trying to tell them apart for a shot was very difficult.  After a few minutes of chasing, they finally slowed just long enough for us to glass and determine the big male.  Dad put a perfect shot on him.  It was a long hike over to the site but he was another big Chartreuse Chamois.  What a day!   And, to top off the day, the local hunting club was having a big dinner as it was the birthday of their president and they invited us to join.  What an absolutely awesome experience of good food, French wine, smiles and laughter.   We may not speak the same language but we believe in the same values!!!
After finishing in the Chartreuse area early, we decided to go to a different area to hunt Alpine Chamois.  The new area was six hours away by auto in the South Alps and located less than 100 miles from the Mediterranean Sea.   There are two different park/preserves in this area and both are considered to be in the top three for hunting in France.  We would quickly find out why.  The drive was actually very enjoyable as we were able to see a great deal of the French countryside along the way.  That night we stayed in a small mountainside village that has only 40 year round residents; the building we slept in was over 200 years old.  We were the only residents of the inn that evening and we enjoyed a great meal by the fireside.
When we ate a quick breakfast the next morning, we could tell that fog might be a problem as we could only see about 50 feet.   We drove to the hunting area and were we met the park manager for the area and set off hiking up through the rocky area.  We hadn't hiked more than an hour when we stopped and glassed up a bedded male on a rock outcropping below us.  With the wind in our face, we had plenty of time to get Dad set up.  I was ranging the shot and the steep downward angle required Dad to shoot at 200 yards rather than the 330 actual distance. His shot was perfect, but that's when the craziness started.  I had been using our 2nd camera and was filming Dad when he shot.  What we didn't know is that there were six other chamois bedded in the trees near to the one Dad shot.  They all came rushing out on the rock cliff when the shot was fired.  In the chaos we determined there was another good chamois there.  I grabbed my rifle and made a good shot.  And, our quest for Alpine Chamois was over.  It was a great experience for both of us to double up on two awesome Alpine Chamois.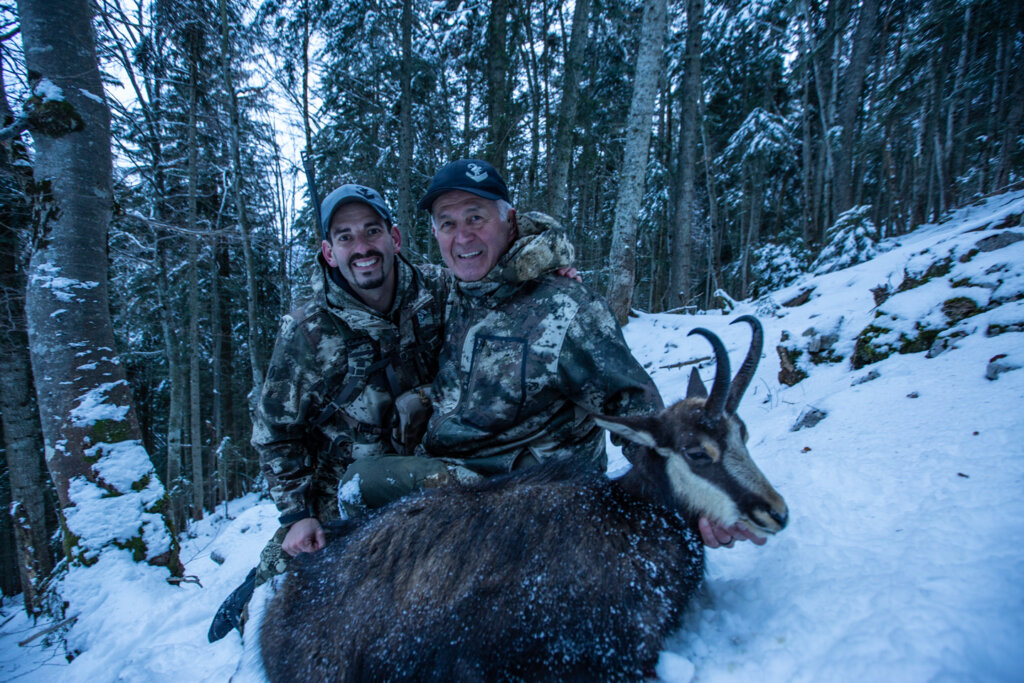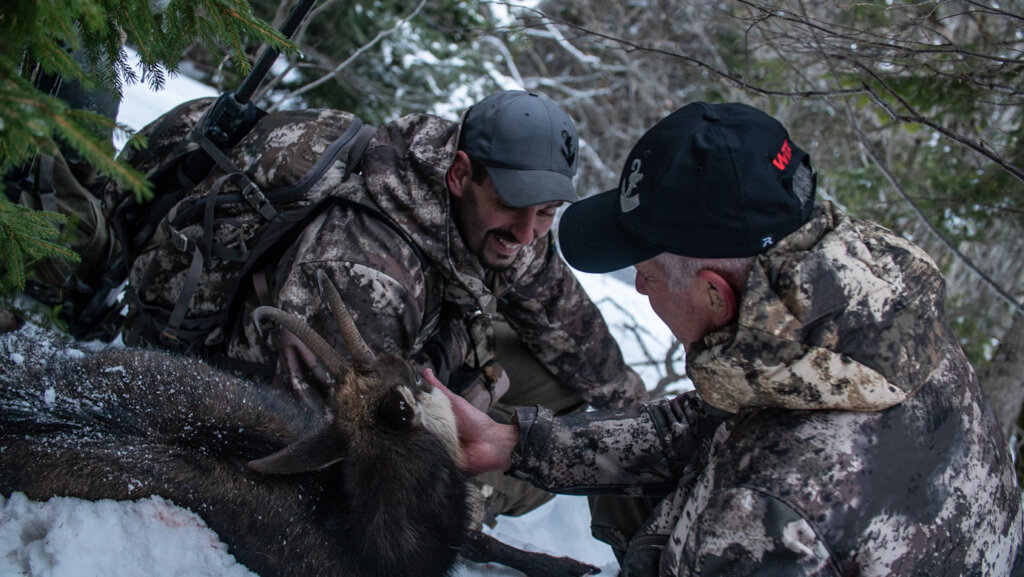 That would end our hunting on this trip to France, but it did allow us enough time to go back and eat lunch at the local hunting camp.  Again, we had another great experience with like-minded conservationists as we shared stories back and forth.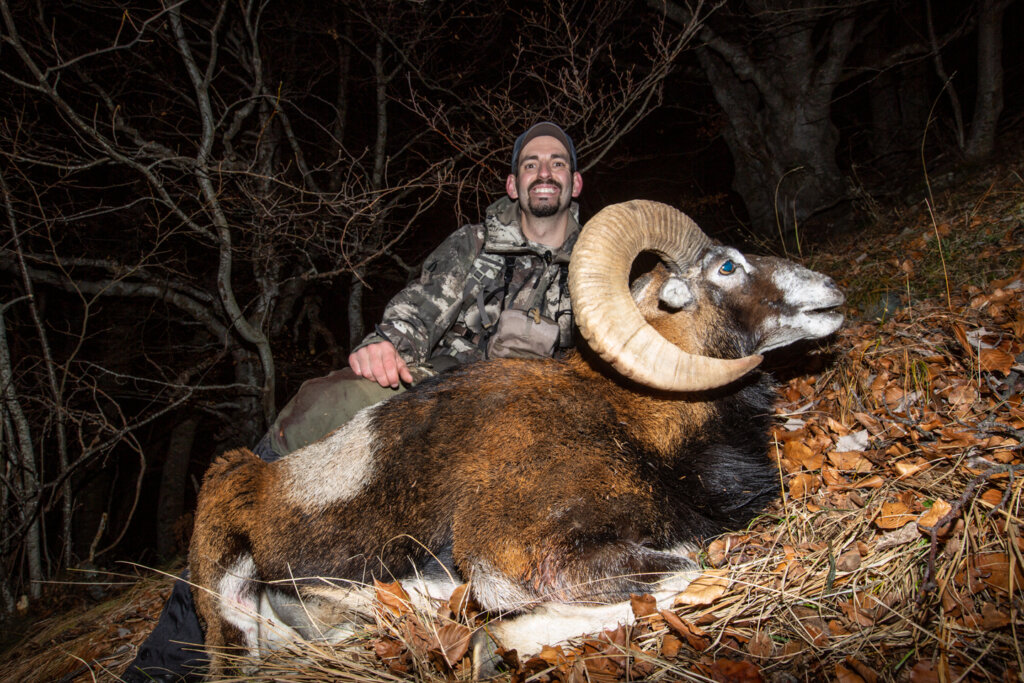 For the reminder of our time in France we were able to do more sightseeing and finalized all of the details on WTA's exclusive hunts in France for all of the chamois species, Mouflon sheep and Roe Deer.  Why did I set up these hunts exclusively for WTA clients in these areas?  That is pretty simple.  At WTA, we want nothing but the best for our clients and in some areas we can accomplish this by simply doing it direct ourselves.  What I can guarantee for our clients looking to hunt in France with us, is that we have the best operation in the country at the best prices.  We have cut a lot of the normal middle people out, so we are working direct for you.   If you are looking for the trip of a lifetime to hunt in France, or anywhere else in Europe, give the team at WTA a call.   We will make sure to give you the best experience possible!!! 1-800-346-8747