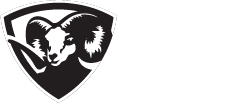 Idaho Hunting Information
Point System: Currently Idaho does not have a point system in place.
License Purchase Yes/No: Yes, as a prerequisite of applying, you must purchase a $164.75 non-resident hunting license.  Youth non-resident license is $35.75.
Party Applications: Up to four applicants may apply together for elk, deer and antelope.
Hunter's Safety Card Requirement: Anyone born after January 1, 1975  must have a hunter's safety card to apply and in their possession while afield.
Youth: Applicants are required to be 10 years of age by the opening day of the hunting season to apply/obtain a big game permit.
Point System: No point system in place 
You can draw the very first year you apply for any tag in Idaho.
When applying in Idaho, applicants can only apply for one species in the moose, sheep, mountain goat category. This should be encouraging as only being able to apply for one species and having to pre-buy the non-resident hunting license makes the drawing odds for moose, sheep, and mountain goat THE BEST IN THE WEST!
Shiras Moose odds are typically better than 1 in 15 in most of the top units
If not applying for moose, sheep, or mountain goat, you may apply for any or all species in the elk, deer, antelope category.
If successful WTA has an extensive outfitter network to help get you with the right outfitter.
State

Application Deadlines
| | | TOTAL DUE TO WTA TAGS TO APPLY |
| --- | --- | --- |
| | | |
| | | |
| | | |
| | | |
| | | |
| | | |
| | | |
Call and speak to a WTA TAGS Consultant.
Draw your Idaho hunting tag. Find the right Idaho guide.
We partner with the best Idaho outfitters to help you have the adventure of a lifetime.